The 21-player Azzurre squad got together in Tirrenia between 25 and 28 October
---
Italy officially has a women's beach soccer national team!
This week, the Azzurre have taken part in their first beach soccer training camp, overseen by Italian national coach Emiliano del Duca in Tirrenia.
A total of 21 players took part in this historic coming together, with many known faces from the beach soccer family, including Claudia Saggion, Debora Naticchioni and Veronica Privitera, amongst others, taking part.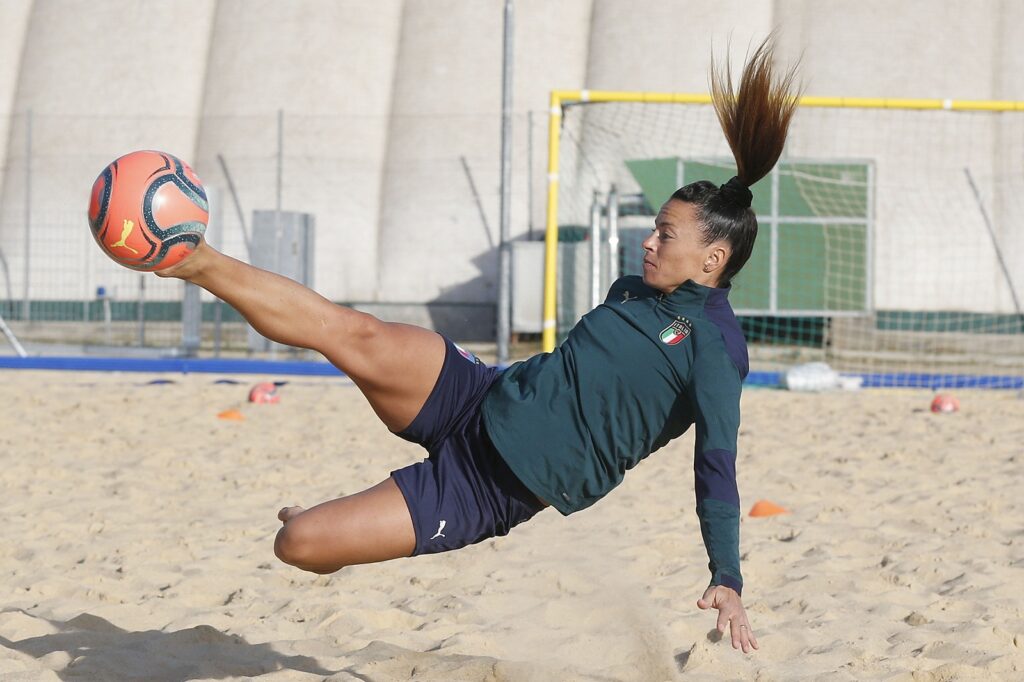 On top of that, one of the most important players from Italian 11-a-side football, Sandy Ianella (39 caps for Italy's national team) has joined the beach soccer team.
With the objective of debuting in the 2022 season in the best conditions defined, the Azzurre have begun training already, under the experienced eye of Emiliano del Duca.
The legendary coach, who lead Italy to the 2018 European title, commented that, "We have a thrilling 2022 ahead of us, with the Euro Beach Soccer League, the qualifiers for the European Games and the World Beach Games, amongst others. We are already looking forward to facing the best teams in the world to see how far can we go."
With a squad full of experienced and talented players, it is not hard to see the squad swiftly establishing itself as one of the top teams on the women's beach soccer scene in the coming seasons.