The United Arab Emirates also qualified for the next round as the beat hosts Thailand
---
The FIFA Beach Soccer World Cup 2023 hosts UAE emerged victorious in the first match of the AFC Beach Soccer Asian Cup quarter-finals, meaning that the three World Cup slots allocated to the Asian teams will be taken by the other semi-finalists, a status that Iran have earned by defeating Bahrain.
Iran put 10 past Bahrain
The Iranians got off to a solid start ending the first period two goals ahead. The difference between both teams kept increasing in the second period, when Iran scored three more goals, but the last period would be the most punishing one for Bahrain as Iran doubled their lead signing a 10-0 final result.
Goalkeeper Seyedmahdi Mirjajili and Moslem Mesigar both scored a brace.
Hosts' last push was not enough against the UAE
The United Arab Emirates had the better start against Thailand going 2-0 up, and restoring the two goal lead after Thailand scored, before going into the third period. The Thais restored the home crowd's hopes as Tanandon Praracha found the back of the net from the penalty line with six minutes to go.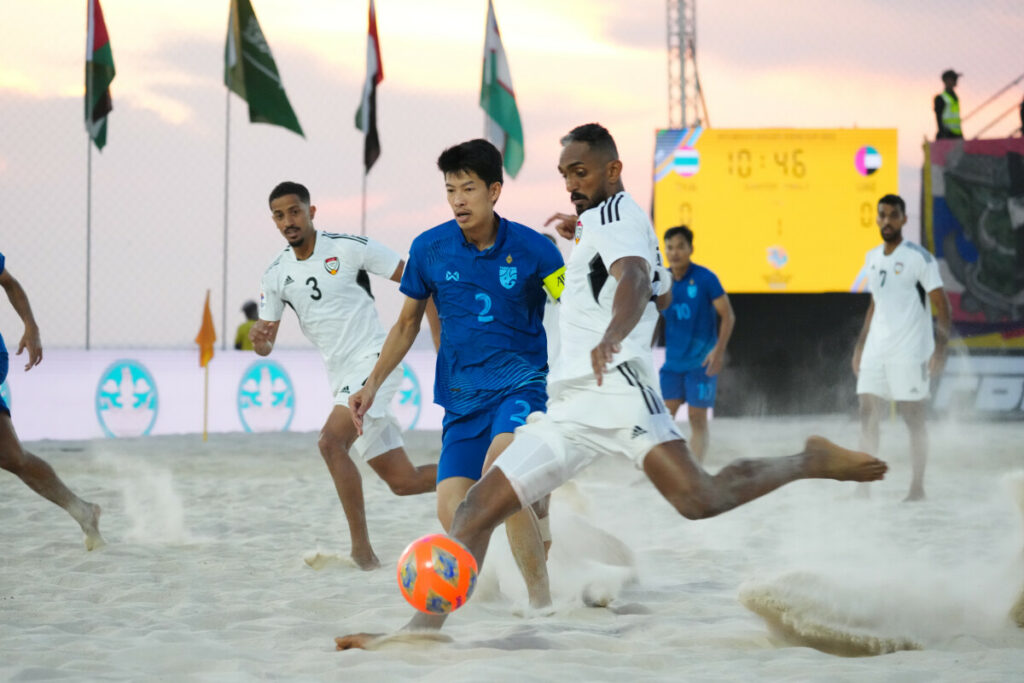 But Ali Mohammad sentenced the match by making it 4-2 one minute before the final buzzer.
QUARTER-FINALS
22/03
Thailand 2-4 United Arab Emirates
IR Iran 10-0 Bahrain
23/03
Japan – Kuwait
Oman – China PR
PHOTOS: AFC