The four teams have booked a place in the next round by winning their respective games today
---
The quarter-finalists of the AFC Beach Soccer Asian Cup have been found. Japan, China, Oman and Kuwait are joining Thailand, Bahrain, Iran and the UAE in the knockout stage of the competition.
Group C
Defending champions Japan have confirmed their status as group favourites by finishing undefeated at the top of the table. Takuya Akaguma continued his prolific goal-scoring form, scoring a hat-trick in Japan's 9-3 win against Lebanon.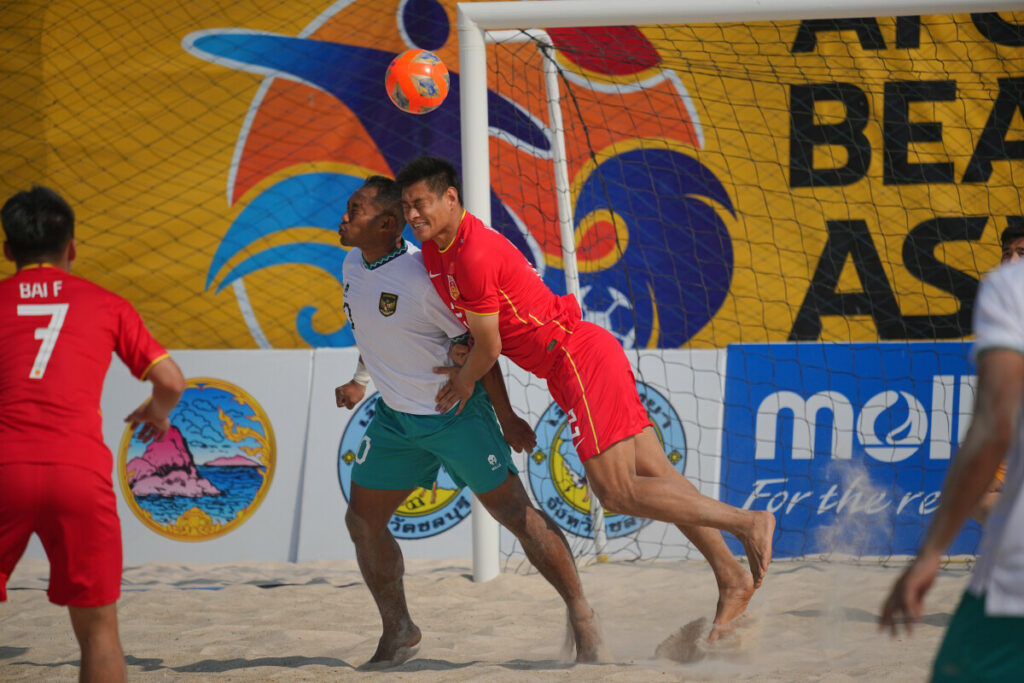 Indonesia had the better start scoring twice in the first period against China, but Marcelo Mendes's men showed all their quality in the second period led by Bai Fan, who scored two of China's five goals in the same period. The Indonesians would still react to cut the difference to just one goal but it was not enough to take the win from China.
Group D
Oman confirmed the top position of the group by defeating Palestine 5-1, even though it were the Palestinians who scored first. All the Omani goals came in the second period.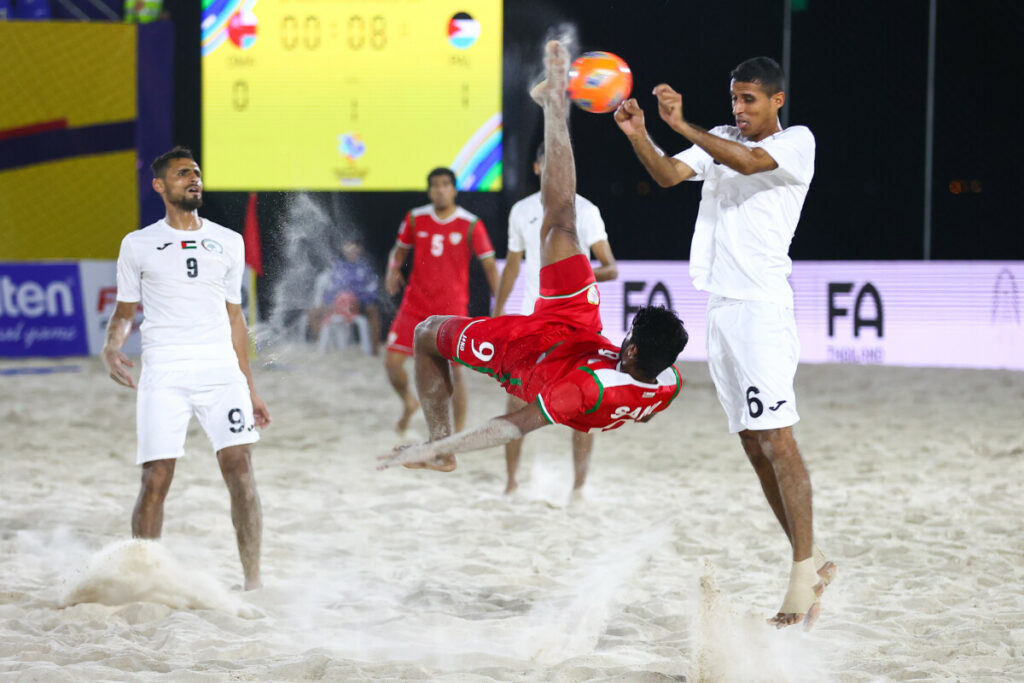 Kuwait saw Kyrgyz Republic off only after the penalty shoot-out after a four-goal draw in regular time. The point earned in a match where Majed Alenezi scored twice, was enough to secure a place in the next round.
RESULTS – Matchday 3 (21/03)
Group C
China 5-4 Indonesia
Japan 9-3 Lebanon
Group D
Kuwait (3)4-4(2) Kyrgyz Republic
Oman 5-1 Palestine
FIXTURES – Quarter-finals
22/03
Thailand – United Arab Emirates
IR Iran – Bahrain
23/03
Japan – Kuwait
Oman – China PR
PHOTOS: AFC