The men's Havana Shots and The Blues' women claimed both the league and the cup to dominate domestically
---
Havana Shots and The Blues have won the Swiss beach soccer league as well as the Swiss cup!
The Shots went unbeaten for 12 games in the 2022 men's category to lift both domestic trophies, beating six-time champions Grasshopper Club Zürich in the final of the league by three goals to one. They then won the cup final against Winti Panthers by six goals to five.
Swiss international stars Tobi Steinemann and Jan Ostgen were on the Havana Shots roster, however the MVP award went to Marc Stahel (Winti Panthers). The champions claimed the Best Goalkeeper and Rookie, in Mauro Capozzolo and Manuel Tschamper.
In the women's category, The Blues beat SC Rappiranhas by four goals to two in the league, and held their nerve in a penalty shootout against Winti Panthers to win 4(4)-(2)4 in the cup.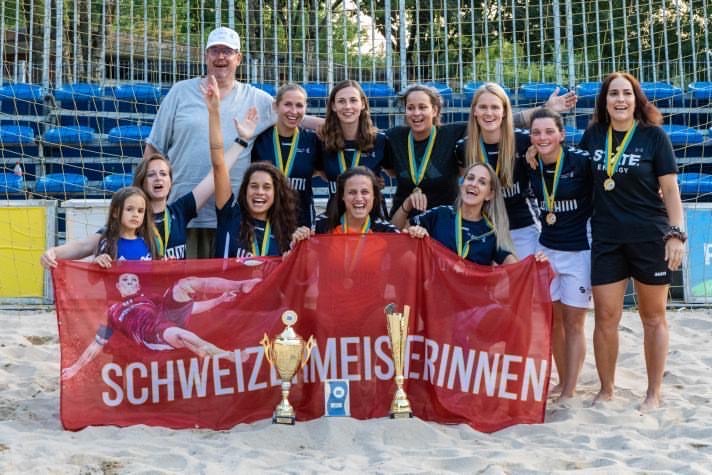 Sina Cavelti (SC Rappiranhas) won the MVP award, while the Best Goalkeeper went to Joelle Zellweger from The Blues, and the Rookie was Eve Raymond, also from The Blues.
FINAL STANDINGS
Men
Champions – Havana Shots
2nd – Grasshopper Club Zürich
3rd – BCS 54
4th – Winti Panthers
Women
Champions – The Blues
2nd – SC Rappiranhas
3rd – Havana Shots
4th – Beach Kings Emmen