Italy claimed silver, while Spain took the bronze medal
---
Switzerland continue their dominance in the European continent, beating Italy 5-2, and adding the gold medal at the European Games 2023 to the Euro Beach Soccer League title conquered in 2022. In a dramatic Iberian derby against Portugal, Spain took the bronze medal in the penalty shootout.
The match to decide the gold medalists was upon us in Tarnów, as Switzerland took on Italy in the much-anticipated final.
The first goal of the gold medal match went in the way of Italy just under a minute in, as Zurlo netted yet another goal for his country. However, the tides turned towards the end of the first period as Swiss goalkeeper, Eliott Mounoud found the back of the net for the equaliser. The Swiss team didn't stop there either as top scorer, Stankovic scored yet another incredible goal, slamming home from a long ranged free-kick.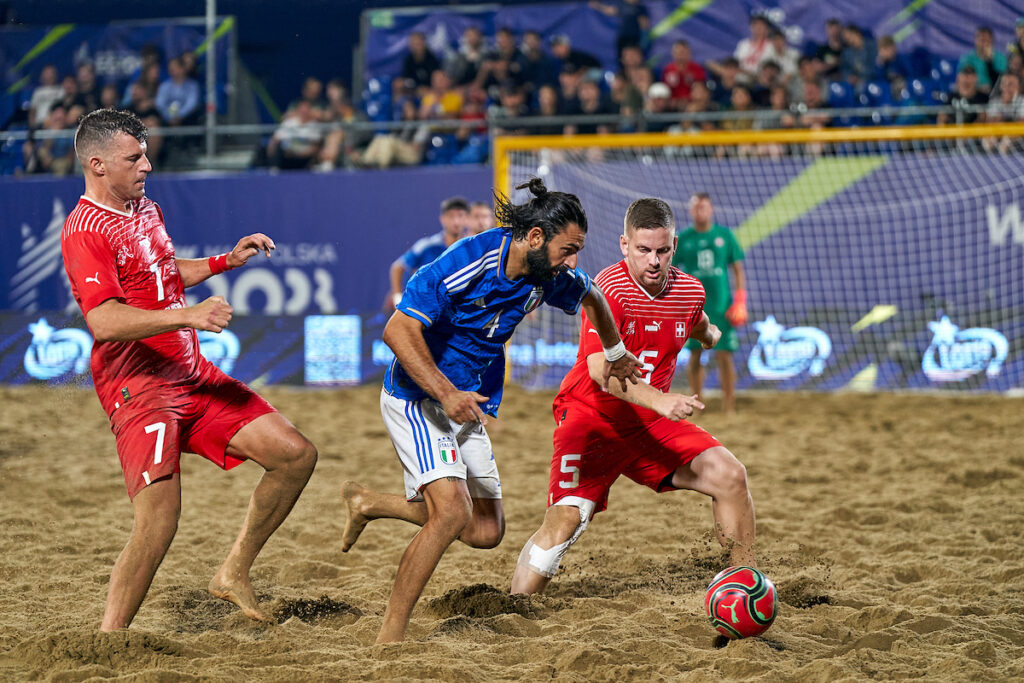 The scores remained the same after the second period had concluded, as both sides looked to find crucial goals in the last 12 minutes.
Switzerland increased their advantage early in the third period, with Steinemann following up on Ott's strike which struck the crossbar. Eliott Mounoud then found his brace shortly after, as his strike from distance nestled into the back of the net, and Steinemann finished the job for his nation, finding his second and Switzerland's fifth. Italy managed to pull a goal back with two seconds remaining, but it was too little, too late for the Azzurri.
Spain take Iberian derby
Portugal and Spain had started the competition facing each other in the group stage, with the Portuguese taking the win but Spain took revenge on the decisive match for the bronze medal.
Spain had the better start with Antonio Rigaud opening the scoresheet, but Léo Martins equalised before the first break.
The second period was a lively one, with both teams alternating the lead. First, David made it 2-1, but goals from Miguel Pintado and Jordan Santos turned the game around. Arias equalised two minutes before the break, and less than half-a-minute later David netted his second to give Spain the lead again.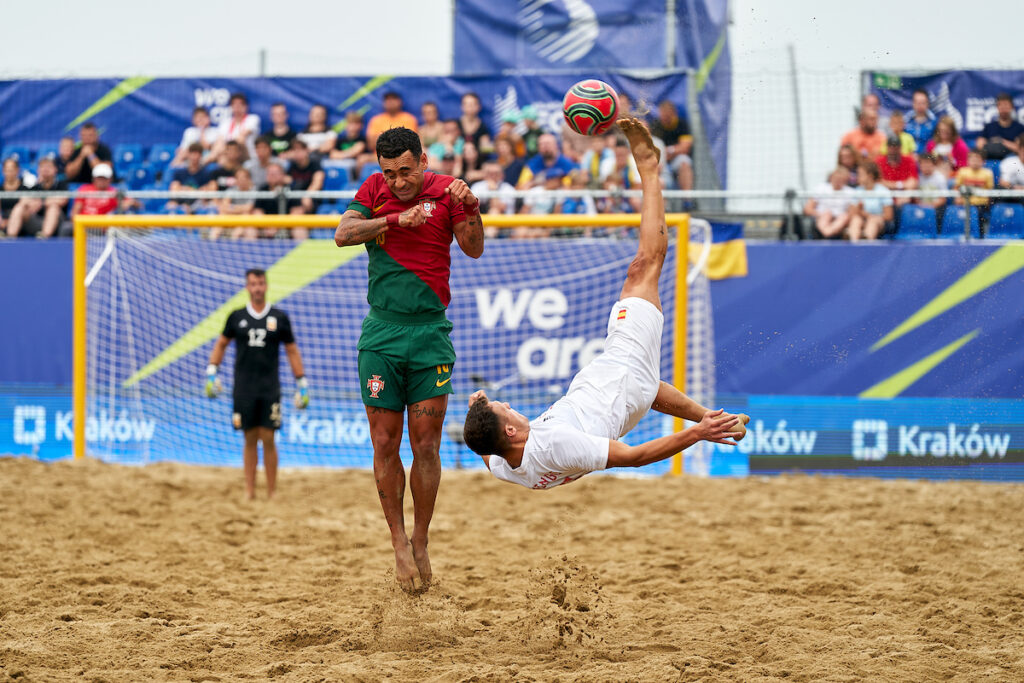 One minute before the break, Léo Martins equalised the match 4-4. The same Léo Martins would score his hat-trick with less than four minutes left to play, but a goal from Chiky Ardil in the following minute took the match to extra-time.
The scoreboard kept showing 5-5 at the end of the extra three minutes, and so the game was to be decided in penalties, where Dona stole the show, saving three attempts from the Portuguese.