In a dramatic medal day, Ukraine took silver and Portugal bronze
---
Plenty of drama on the decisive day of the European Games 2023. In two matches decided in penalties, Spain beat Ukraine to take the gold medal, while Portugal beat hosts Poland to claim bronze.
Tight clash decided on penalties
The match between Ukraine and Spain was as tight as a final can get. The first two periods were hard-fought, with Terekh making a couple of valuable saves to keep the scoreboard goalless.
The Ukrainians were also close on goal especially in the third period. Time went by with the crowd at the Beach Soccer Arena in Tarnow enjoying the intensity the two teams were putting in every duel.
And with 70 seconds to go, began the most frenzy phase of the game. Anna Shulha broke the deadlock, and with only 46 seconds until the end, Jessi equalised sending the match into extra-time.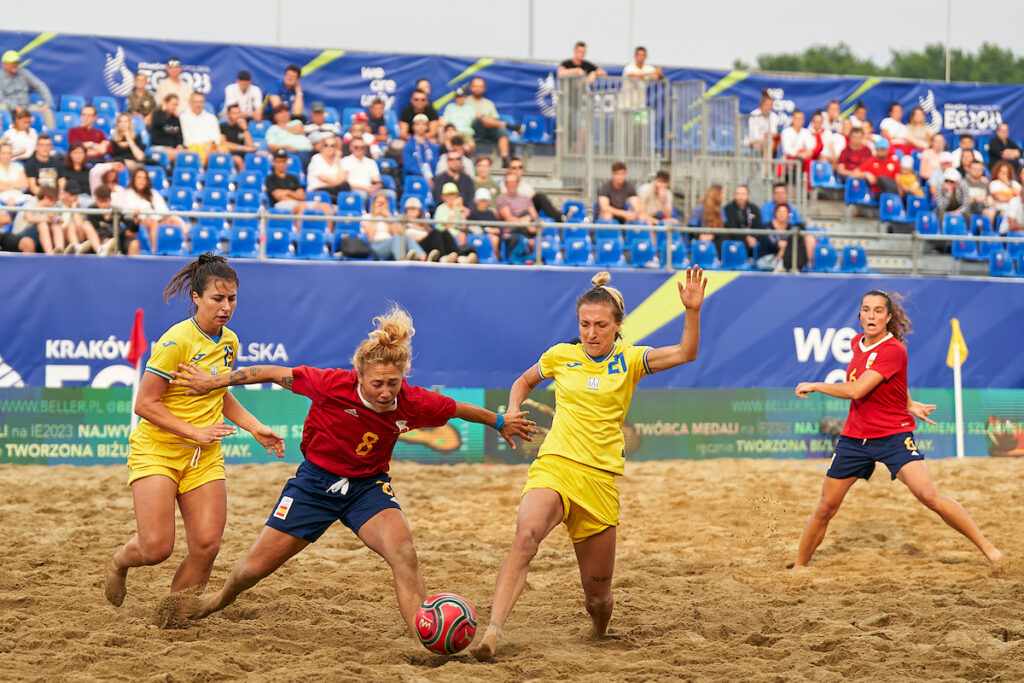 The game kept the high-intensity level and the Ukrainians hit the crossbar before Yulia Kostiuk fired a screamer to retake the lead for Ukraine with two minutes to go.
But just like in regular time, Spain equalised again with 46 seconds to go, this time through Andrea Mirón heading a throw into the back of the net.
Sara Tui still took a header in the dying moments of the match but the post denied her the goal and so the match went to penalties.
Adriana Manau scored the decisive penalty after all Spanish players had scored and Klipachenko had missed for Ukraine.
Bronze decided on penalties
Both Portugal and Poland had already faced each other in the group stage with the Portuguese taking the win then.
But in this match, it would be the Polish to take the lead, as Katarzyna Nowak fired a long-ranged shot that surprised Jamila Marreiros three minutes into the match.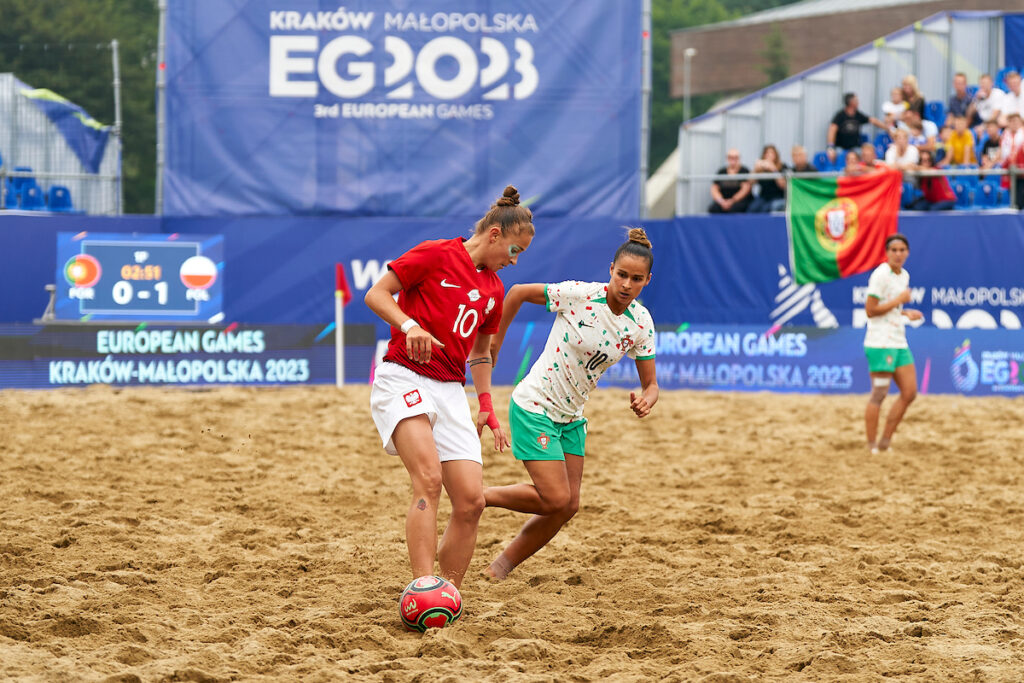 Both teams were close on goal on several occasions, but it wouldn't be until the 10th minute of the second period that the ball would meet the back of the net. Ema Toscano fired a free-kick that bounced on the sand to betray Dewicka, but the polish goalkeeper would celebrate less than one minute later as she struck the top right corner of Portugal's goal with a strong shot.
The third period started with Inês Cruz scoring the equaliser that took the match to extra-time, where the 2-2 on the scoreboard prevailed.
The bronze medal was then to be decided on penalties, and Jamila Marreiros shined with two saves, and Melissa Gomes tool the decisive penalty that earned Portugal the bronze medal.
Click here for complete scorers, stats and standings from the women's competition!
Results
Bronze Medal match
Portugal (3)2-2(0) Poland
Gold Medal final
Ukraine (3)2-2(5) Spain