Denmark, Czechia and Lithuania all win on the opening day
---
The first day of matches at the FIFA Beach Soccer World Cup UAE 2024 – European Qualifier took place in Baku as the Pre-Qualifier got underway…
WATCH ALL MATCHES LIVE ON BEACHSOCCERTV.COM – SIGN UP HERE!
Group A
Damm dazzles in Denmark triumph
Denmark 7-1 victors over Norway
Norway and Denmark played the first match in Group A in the pre-qualifier.
The only goal of the first period went to Denmark, as captain, Dorph struck an acrobatic shot which was saved and tapped in by Ryding from close range.

The Danes scored another two goals in the second period as goalkeeper, Madsen fired a wonder strike from distance into the top corner. This was followed Ryding's second of the match as he smashed the ball in from close range, after the ball struck the crossbar twice.

The third period belonged to Denmark's, Damm as he scored a spectacular hat-trick in just over two minutes, with all of them being bicycle kicks. Norway captain, Li pulled one back after heading in at the back post, but Rædkjær found Denmark's seventh to conclude a wonderful opening match for his nation.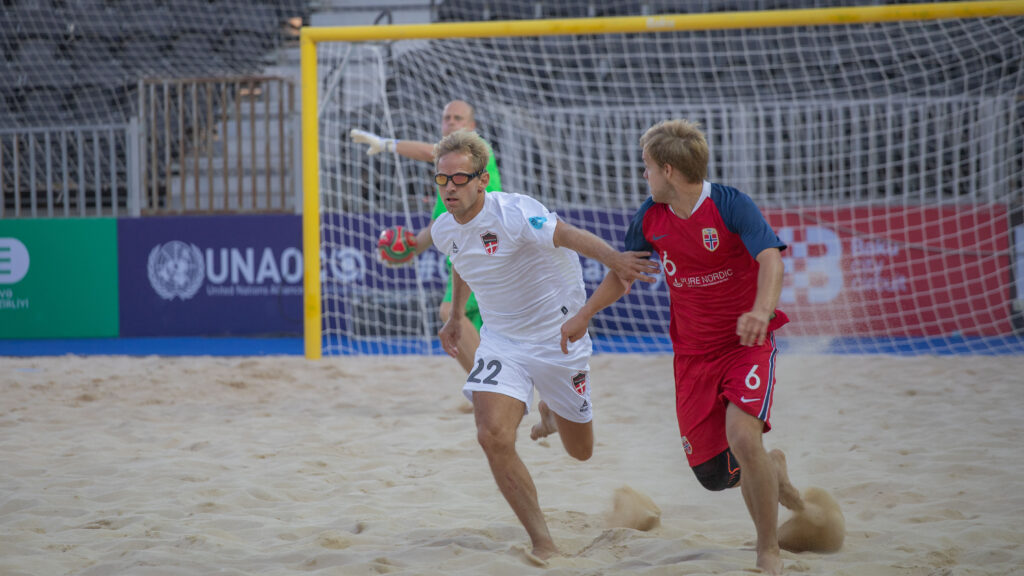 Group B
Czechia get off to a winning start
Czechia defeat Sweden 3-1
To get Group B started, Czechia took on Sweden on the sands of Baku.

Both sides tried to open the scoring in the opening 12 minutes, but both failed to break the deadlock, heading into the second period.

Czechia got the goalscoring started in Azerbaijan, as captain, Radosta was slid through and dispatched his chance underneath the Sweden goalkeeper, Malmström for the lead with just under four minutes played of the second period. Sweden fired back however, as Lavah fired home with around four minutes to play. Despite the Sweden equaliser, Czechia went ahead for the second time as Hurab struck with 90 seconds left to take a 2-1 lead into the last period.

In the last period, Czechia increased their advantage to two as Radosta found his brace and secured the victory on the opening day for Czechia.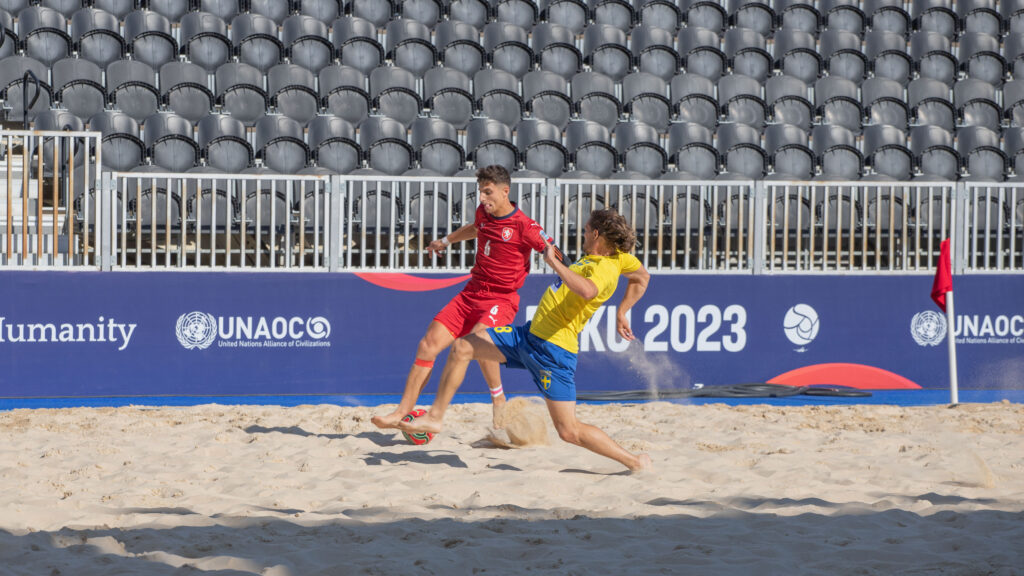 A strong start for Lithuania
Lithuania win 3-0 against Malta
The second Group B matchup of the day saw Malta face Lithuania.

Scores were level at 0-0 after the first period had come to a close, as both sides looked to get their FIFA World Cup European Qualifier journey's off to a good start.

The deadlock was broken in under five seconds into the second period, as the ball was delicately set up for Lithuania captain, Plytnikas to slam into the top left corner from kick-off. At the end of period, the Lithuanians scored a crucial second as Bartosevič converted a right-footed shot from close range, following a low cross.

In the final period, the lead was extended to three as Giedraitis capped off a great first day for Lithuania.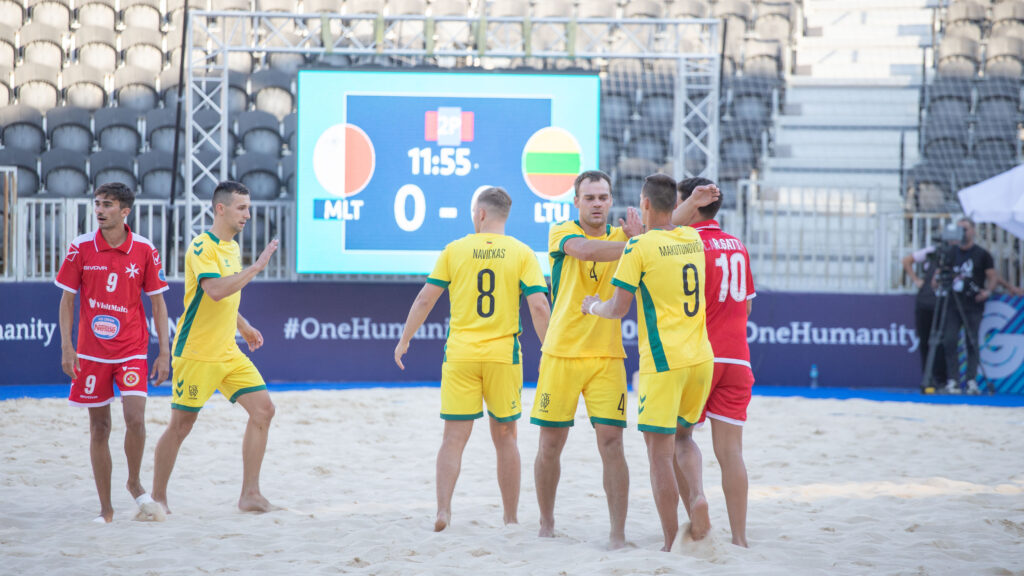 To keep up to date with all the action at the FIFA Beach Soccer World Cup UAE 2024 – Baku European Pre-Qualifier, make sure to visit beachsoccer.com!
Results
Group A
Norway 1-7 Denmark
Group B
Czechia 3-1 Sweden
Malta 0-3 Lithuania