The 2020 Euro Winners Cup finalist Braga and Kristall won their last group matches on Day 3
---
– Braga to play Varzim while Kristall meet Servit on Thursday
– Nazaré hosts Sótão top Group A to reach last 32
– Bernardo Lopes scores 7 as GRAP beat Viareggio to win Group H
The first round of the knockout stage will see reigning European champions Kristall play Ukrainians Servit, as Braga are set to meet fellow Portuguese club Varzim on Thursday, when the Euro Winners Cup teams will be cut from 32 to 16.
Last year's finalists Braga extinguished any hopes of reach the knockout stages for Copenhagen, handing them a 9-0 defeat in their final group game, and Kristall defeated Marseille BT (FRA) by seven goals to three.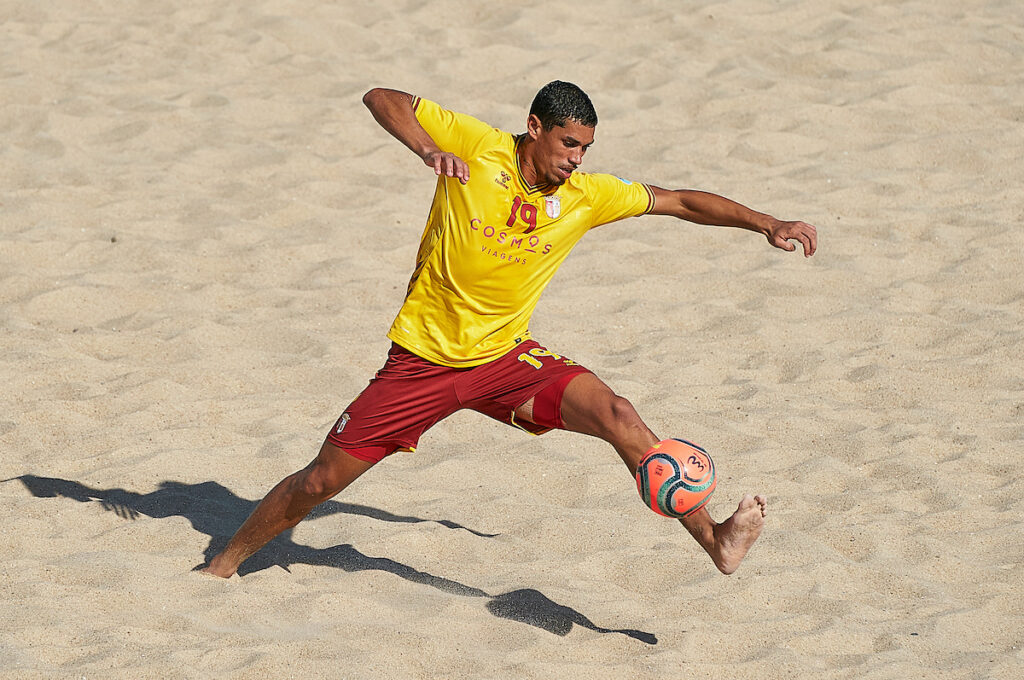 A heroic performance from GRAP (POR) saw them defeat a star-studded Viareggio (ITA), who won the competition in 2016 and have the likes of Noel Ott and Dejan Stankovic in their ranks, by 11 goals to eight.
Portuguese international Bernardo Lopes netted no less than seven goal for the Amigos Da Paz and therefore shoots up the scoring charts, level with Rosh Haayin's Edson Hulk on 11 goals.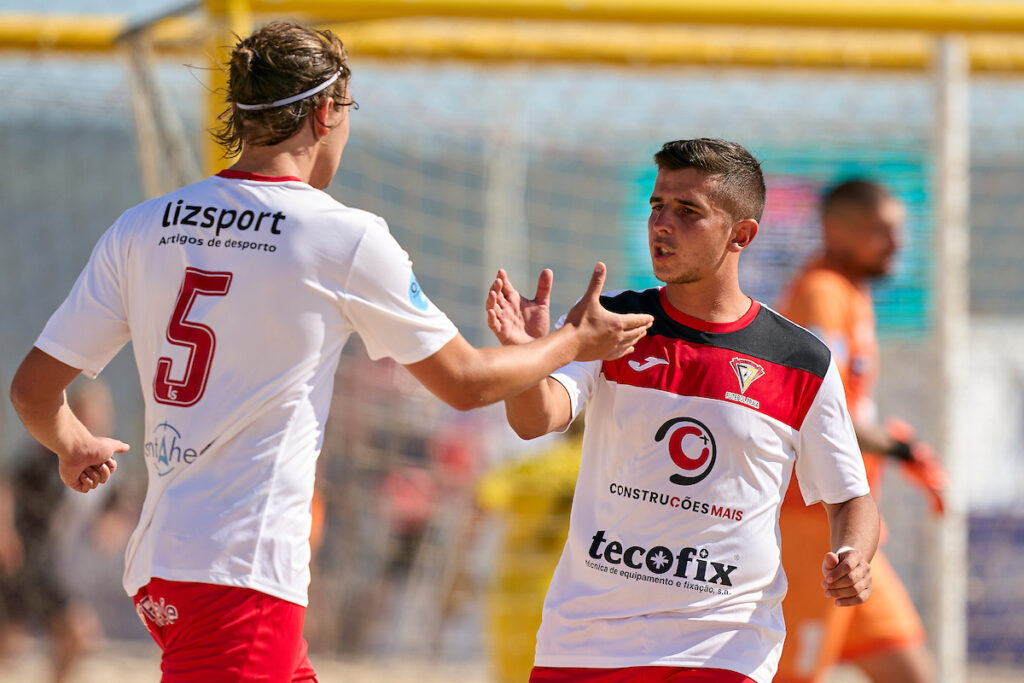 GRAP top Group H and will play Sporting CP in the knockout stage, while Nazaré club ACD O Sótão won all of their games to finish first in Group A. The hosts will play Belgians New Team Brussels.
The spectacular Swedes of Norsjo have made quite an impression on the debut appearance with the enthusiastic and imaginative celebrations, but they also won twice to seal a place in the Round of 32, where they will play Caldes de Rainha (POR).
Amarelle's San Francisco were dragged right all the way to the penalty spot by the plucky Nazarenos, but defeated them in the end to top Group B.
For full details on the Euro Winners Cup, including results, standings, stats and fixtures, head to beachsoccer.com.
Results Day 3
Group A
ACD O Sótão (POR) 6-3 CS Djoker (MDA)
OS Belenenses (POR) 1-4 Norsjo (SWE)
Group B
BSC Kristall (RUS) 7-3 Marseille BT (FRA)
OS Nazarenos (POR) 3(1)-(4)3 CD San Francisco (ESP)
Group C
Varzim SC (POR) 7-1 Raal LA Louviere (BEL)
Sporting CP (POR) 4-6 Falfala KQ BSC (ISR)
Group D
Lokomotiv BSC (RUS) 4-3 BSC Molniya (UKR)
Caxinas (POR) 2-3 Minots De Marseille (FRA) *AET
Group E
Levante UD (ESP) 1-3 BSC Krylia Sovetov (RUS)
GD Chaves (POR) 3-4 Newteam RCS (BEL)
Group F
Artur Music (UKR) 2-3 CD Melistar (ESP)
AD Buarcos 2017 (POR) 13-6 Telavi (GEO)
Group G
Real Munster (GER) 3-7 FC Delta (RUS)
Playas De San Javier (ESP) 6-3 Vila Flor (POR)
Group H
Farmae Viareggio BS (ITA) 8-11 GRAP (POR)
CD Nacional (POR) 7-12 Rosh Haayin (ISR)
Group I
Newteam Brussels (BEL) 4-5 Rostocker Robben (GER) *AET
Bemannia FC (SWE) 4-5 Nistru (MDA) *AET
Group J
Napoli Patron (GRE) 4-3 GD Sesimbra (POR)
CB Caldas Da Rainha (POR) 5-0 BS Bohemians (CZE)
Group K
Grande Motte (FRA) 3-6 Casa Benfica de Loures (POR)
Group L
AD Torrejon (ESP) 0-12 BSC Servit (UKR)
Copenhagen BSC (DEN) 0-9 SC Braga (POR)
Group M
Dinamo Batumi (GEO) 3-5 MFC Spartak (BUL)