The pairings for the knock-out stage have been defined in the draw held after the conclusion of the matchday.
---
From now on, it's live or die at the Euro Winners Cup. 16 teams have booked their place in the knock-out stage in Nazaré with the last 16 round to be played this Thursday. The pairings were determined in the draw that took place after the conclusion of the group stage.
WATCH ALL MATCHES LIVE ON BEACHSOCCERTV.COM – SIGN UP HERE!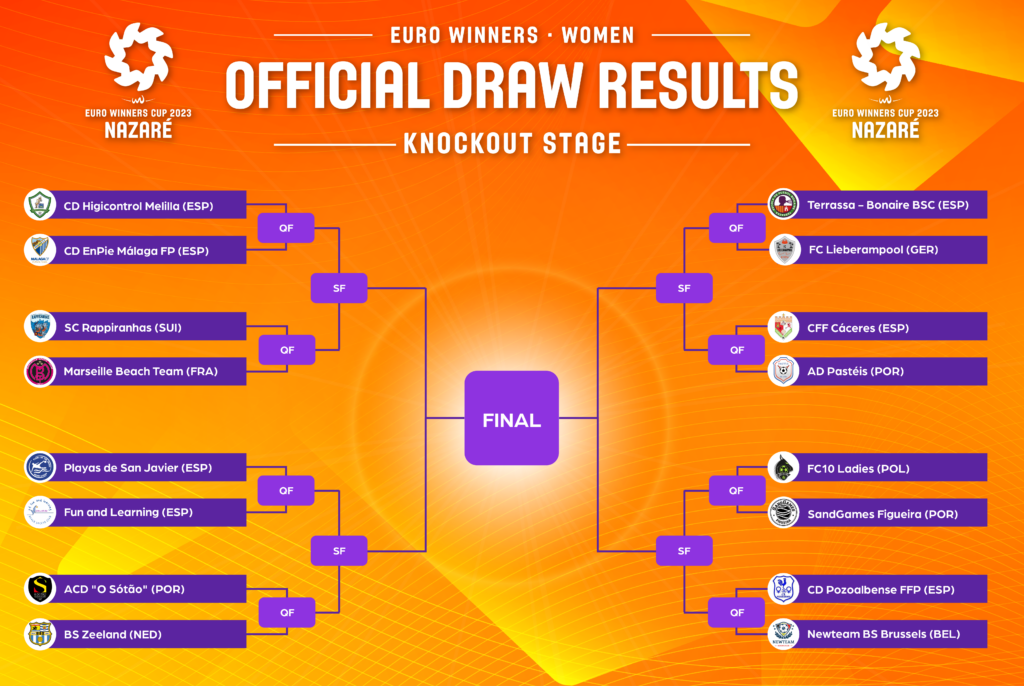 In the match that decided the lead of Group A, hosts "O Sótão" saw off Rappiranhas in a tight encounter. The Swiss recovered from being two goals down, but the local side ended up conquering a 3-2 win.
Defending champions Terrassa had to take it to extra-time to win against AD Pastéis. Manau scored in extra-time the goal that sealed the 4-3 win for the Catalans.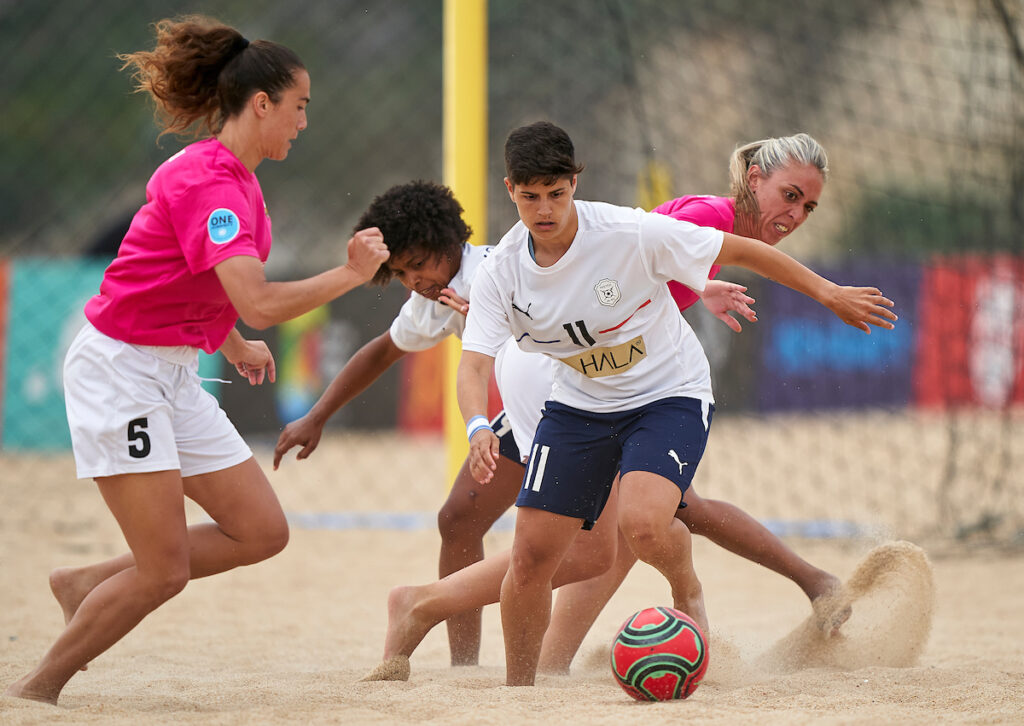 An inspired Mellado leads the goalscoring charts after having found the back of the net four times against Havana Shots. EnPie Málaga won 5-2 and secured the second place of Group B
Edna also stole the show against Liberampool and led Cáceres to a 7-2 win by scoring four goals, a result that confirms the first place for the team from Spain.
The second place was grabbed by Playas San Javier who beat AD Nazaré 2022 with a result of 5-2, in a match where Wiard netted a hat-trick.
Higicontrol Melilla finished a perfect group stage with three wins and no goals conceded. Goals from Adriele, James, Jessi and goalkeeper Laura Gallego earned the Spaniards a 4-0 win over SandGames Figueira.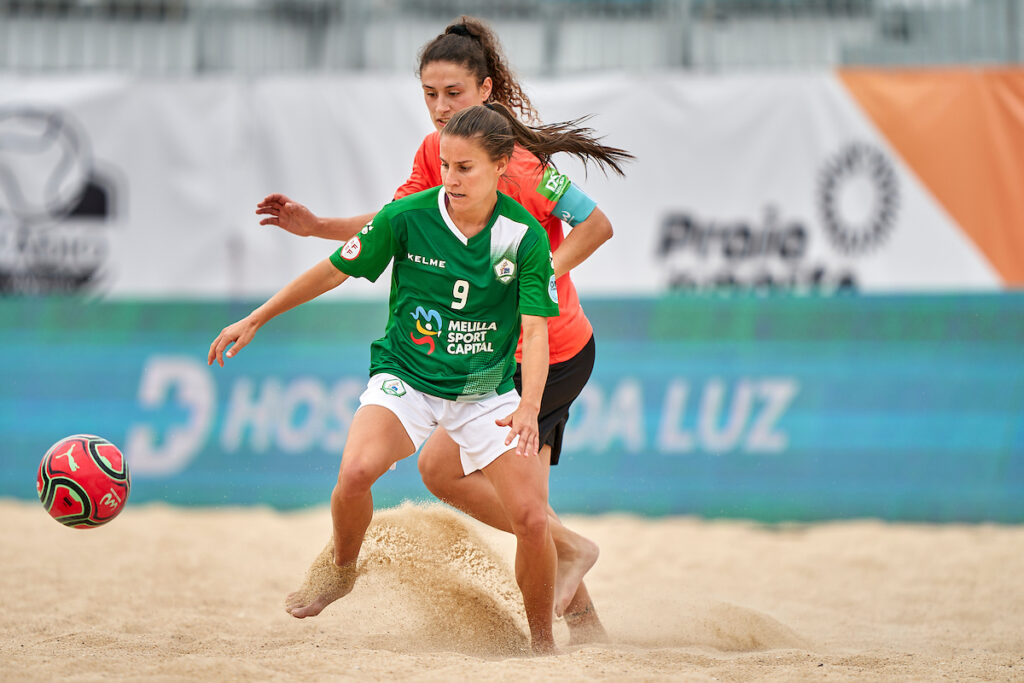 A brace from Taiane helped Marseille BT win the battle for the second place in Group D against Newteam. The Belgians went ahead in the result twice through Arseneault and Gomboso, but saw the French turn the match around with Saki confirming the final 4-2.
BS Zeeland finished the first period leading 2-1 with goals from Olesia and Syl, but a demolishing FC10 Ladies side came back in spectacular fashion and won 10-3 to confirm the lead of the group with nine points.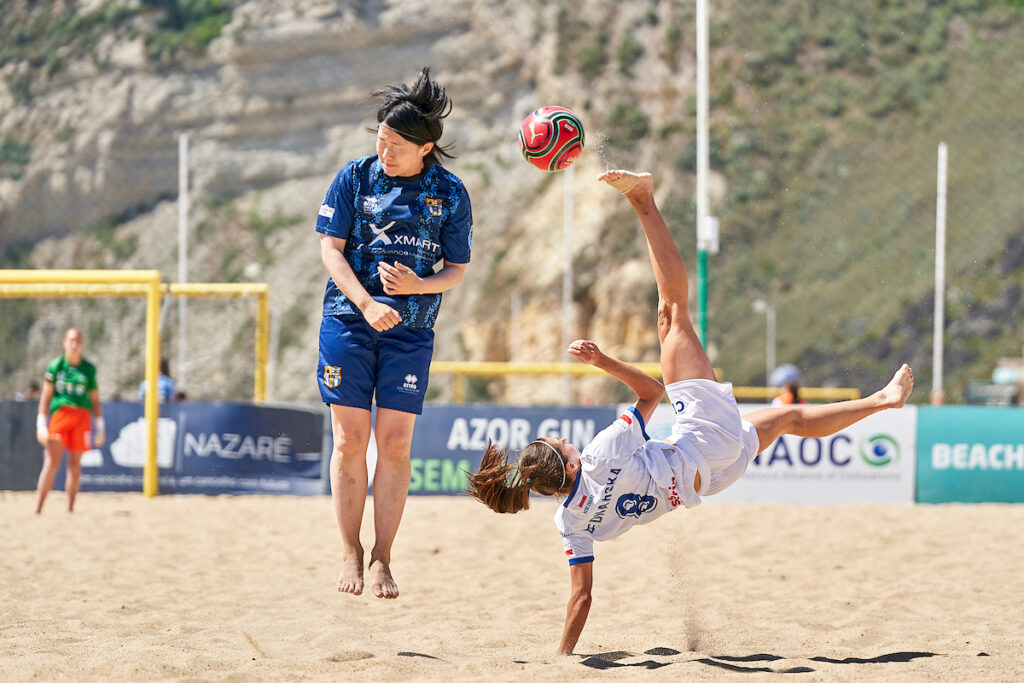 Pozoalbense finished second after defeating Estoril Praia 5-1. The Portuguese side still managed to equalise through Prazeres after Marin's goal but the Spaniards went on to solve the match and bag the three points.
WATCH ALL MATCHES LIVE ON BEACHSOCCERTV.COM – SIGN UP HERE!
Check all standings and results on beachsoccer.com (click here)