Egypt defeat Morocco to go top while Saudi Arabia shock UAE
---
A second victory for Egypt saw the Pharaohs go top of the group in Casablanca, as Egypt's Hassan currently leads the scoring with three goals.
UAE's chances of lifting the Casablanca Beach Soccer Cup 2022 were shattered with a second defeat, while the last day in Morocco promises drama in the final battles.
Egypt hang on to remain undefeated in Casablanca
A heated North African derby ended with a last-minute penalty, but the Atlas Lions fell to their Egyptian neighbours who remain unbeaten.
Following a tight period of stalemate, Elshahat finally fired in the first of the match, a stunning effort from distance, to have Egypt leading going into the second period.
The locals got off the mark through captain Rabi, but the Egyptians dominated the middle period, with Paulo, Hassan and a second from Elshahat – a well-hit volley into the top corner – taking the score to 4-1.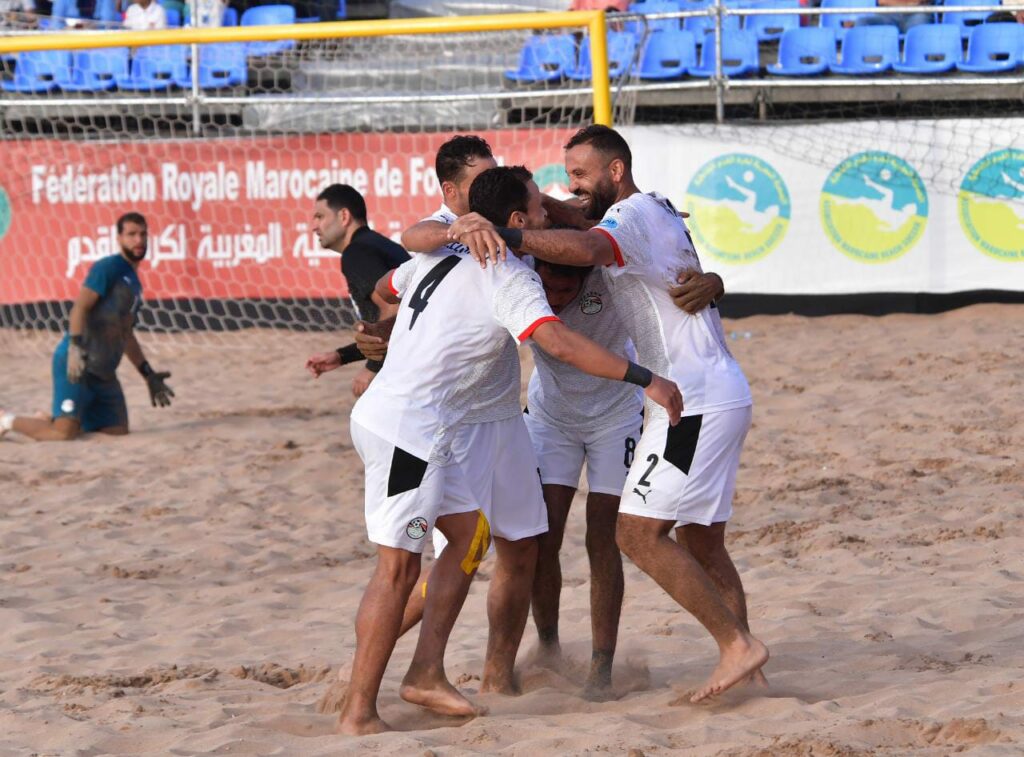 Hassan netted his third of the campaign for the Pharaohs' fifth of the match, but Morocco rallied in the final period, putting away setpieces, including a last-second penalty to take the final score to a tantalizingly close 5-4.
Egypt remain the only team yet to lose at the Casablanca Cup and will face Saudi Arabia in what could be a straight shootout for the title on Sunday.
Saudi Arabia stun UAE on Day 2
A young Saudi side, under the watchful eye of Brazilian coach Guga, stunned the team ranked 12th in the world on Saturday, leading for most of the game and winning by six goals to three.
UAE had fallen in their first match on Day 1, and the next matchday continued with defensive errors, on which Guga's Saudi Arabia capitalised.
An own goal saw the men in green go ahead, and then a brilliant headed effort from goalkeeper Alwaleed Nasser doubled the score. Before the end of the first period, the Emirati keeper was caught in possession and Mohammed Alyoubi shot into an open net to make it three.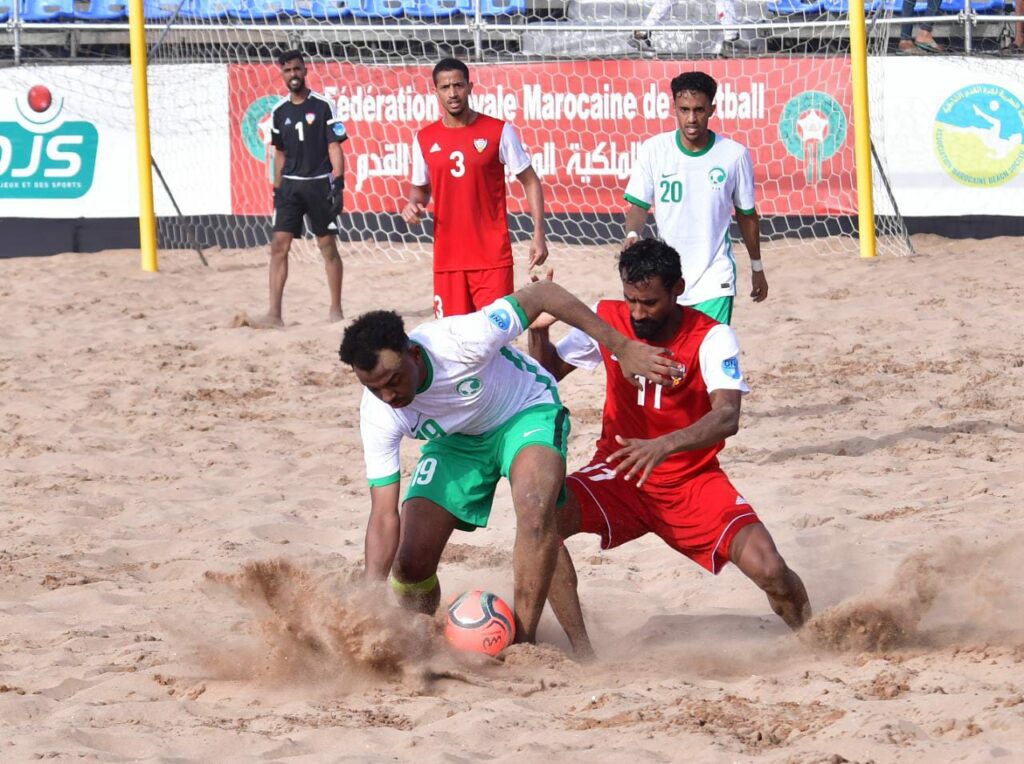 Muhannad Alsubhi added to his tally after netting yesterday, but Amarelle's men –playing a dangerously high line – finally got off the mark directly from kick-off, with Waledd Beshr powering in a low strike, then doubling his tally minutes later with a freekick to make it 4-2.
In the final period, after having scored himself, Abdlah Dakman brilliantly beat two defenders to square Mubarak Alduoarsi for Saudi's sixth. Even a brilliant bicycle kick by Rashed in the final minute was little more than a consolation for the Emirati, who take a second defeat in as many days.
UAE will face Morocco on the final day and Saudi Arabia will take on Egypt.
For full details on the Casablanca Beach Soccer Cup 2022, including fixtures, results and standings, head to beachsoccer.com.
Results & Fixtures
12/08
UAE 1-3 Egypt
Saudi Arabia 2-4 Morocco
13/08
UAE 3-6 Saudi Arabia
Morocco 4-5 Egypt
14/08
Egypt v Saudi Arabia
Morocco v UAE