Morocco and Egypt take wins on the opening day in Casablanca
---
Victories for Morocco and Egypt saw the African sides bag the opening points in Casablanca, as Egypt's Abdo currently leads the scoring with two goals.
Friday 12 August saw the first matchday of the three-day tournament, the Casablanca Beach Soccer Cup 2022, kick off when Egypt defeated UAE in a tight match, and the hosting Atlas Lions welcomed Saudi Arabia to the North African coast in their first tie.
Late dominance from Morocco sees hosts clinch opening victory
Morocco's opening match was a nervy tie at first, but late goals from Souhail and Zouhair made the difference and clinched the points.
Azzeddine powered home a penalty after just minutes of the hosts' first match, having the crowd on their feet, but Muhannad Alsubhi equalised soon after in the day's second tight match.
A wonder strike from keeper Yassir snatched the lead back in style though, and the Atlas Lions began the second period with a slim advantage.
Saudi Arabia, coached by Brazilian Guga Zloccowick, sprang onto the sand to strike straight back at their hosts, as Hassan Shamhani put away their second of the match, pulling the score back to 2-2.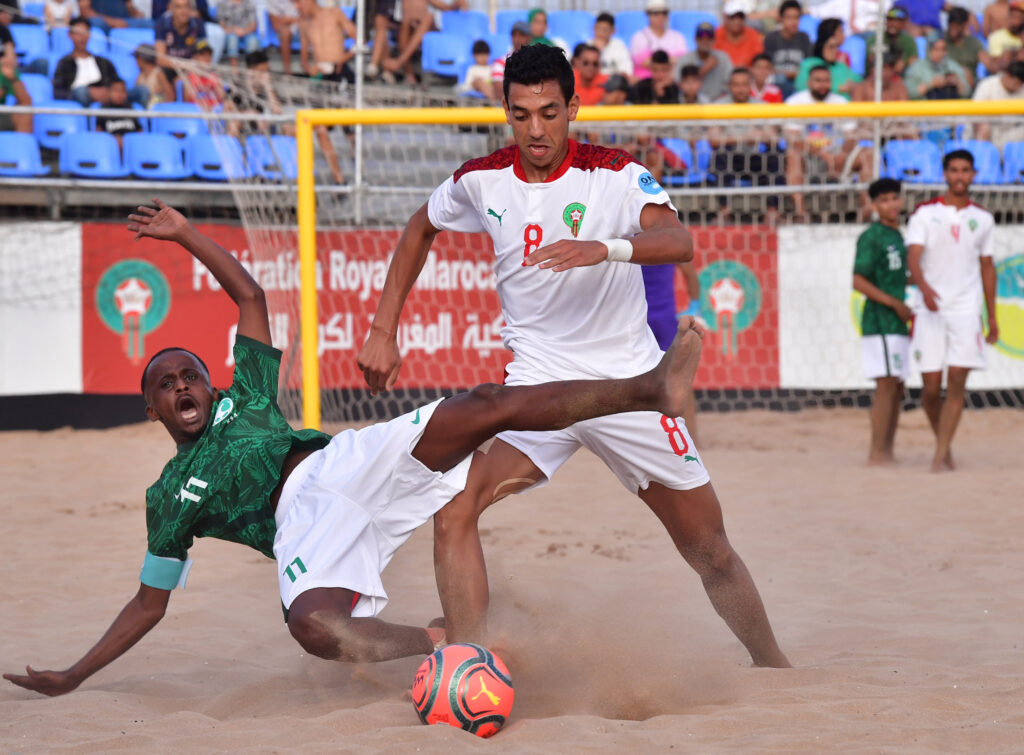 In the final period, the hosts shifted into a superior gear as Souhail blasted in a freekick from distance and Zouhair took Morocco's tally to four, claiming an important victory in their opening match, while a very young Saudi team showed that they are a beach soccer force to be reckoned with.
Sylla's men will face North African neighbours Egypt in tomorrow's match, while Saudi Arabia take on the competition's top-ranked nation, UAE.
Egypt hold off Emirati pressure to seal first points in Casablanca
Egypt impressed in their first match of the tournament, holding off a dangerous UAE side, coached by Spanish legend Ramiro Amarelle.
Abdo put the Pharaohs ahead after just a minute and a half of play in the first match of the Casablanca Beach Soccer Cup 2022, but Rashed's freekick has the Emirati level once more before the first whistle.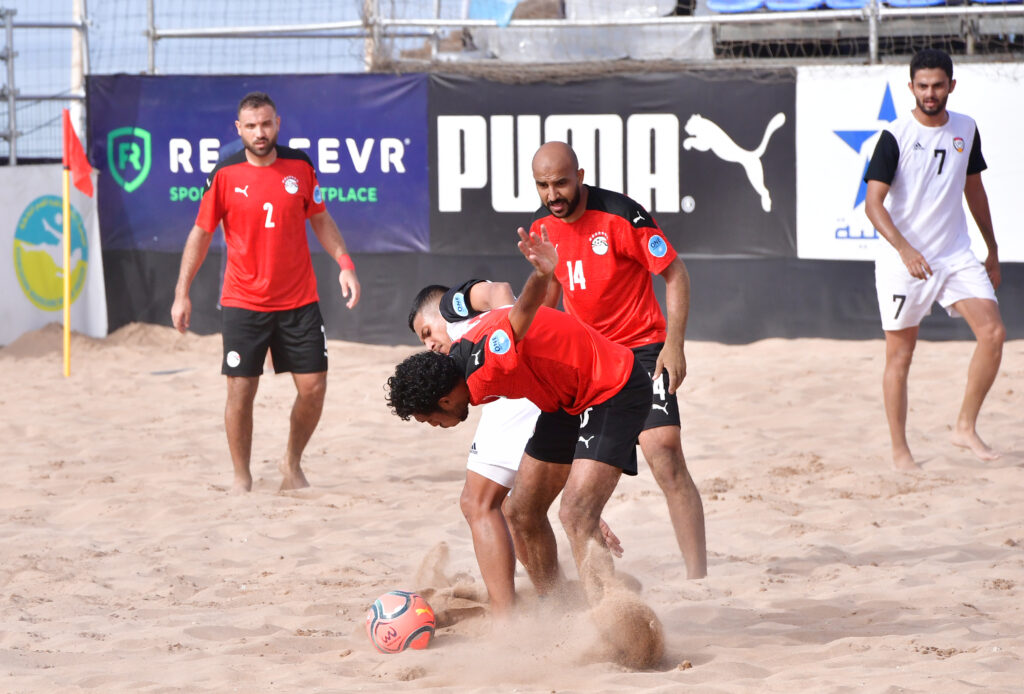 UAE tried to control the play with a high press but were caught out several times with only brilliant one-on-one saves keeping the Egyptians from running away with the tie.
When the deadlock was finally broken it was Abdo once more that fired in a loose ball to make it 2-1 and then in the final period, Hassan wrapped up the match with a similar goal to push the advantage to two goals.
Amarelle's side pressed harder, hitting the post twice and forcing more saves but the three points eventually went to Egypt, who take an early lead in Casablanca ahead of their game against the Atlas Lions, Morocco, tomorrow.
For full details on the Casablanca Beach Soccer Cup 2022, including fixtures, results and standings, head to beachsoccer.com.
Results & Fixtures
12/08
UAE 1-3 Egypt
Saudi Arabia 2-4 Morocco
13/08
UAE v Saudi Arabia
Morocco v Egypt
14/08
Egypt v Saudi Arabia
Morocco v UAE