The Pharaohs were taken all the way to the penalty spot by Saudi Arabia but prevailed
---
Three matches, three wins and three trophies – Egypt overcame Saudi Arabia to win the Casablanca Beach Soccer Cup on Sunday.
Morocco finished second after a tight match against UAE, while the hosts' captain Rabi was awarded the MVP, El Sayed (Egypt) the Best Goakeeper and Rabi (MOR), Hassane (EGY) and Waleed (UAE won the Top Scorer with four goals.
Drama from nine metres sees Egypt seal title in Casablanca
It was their toughest victory yet, but Egypt made it three out of three after defeated Saudi Arabia on penalties.
Ahmed swept the Egyptians ahead in the first period after sustained pressure on the Saudi defence and their tight lead was extended when one of the competition's Top Scorers, Hassan, blasted in a freekick from impressive distance to make it two in the second period.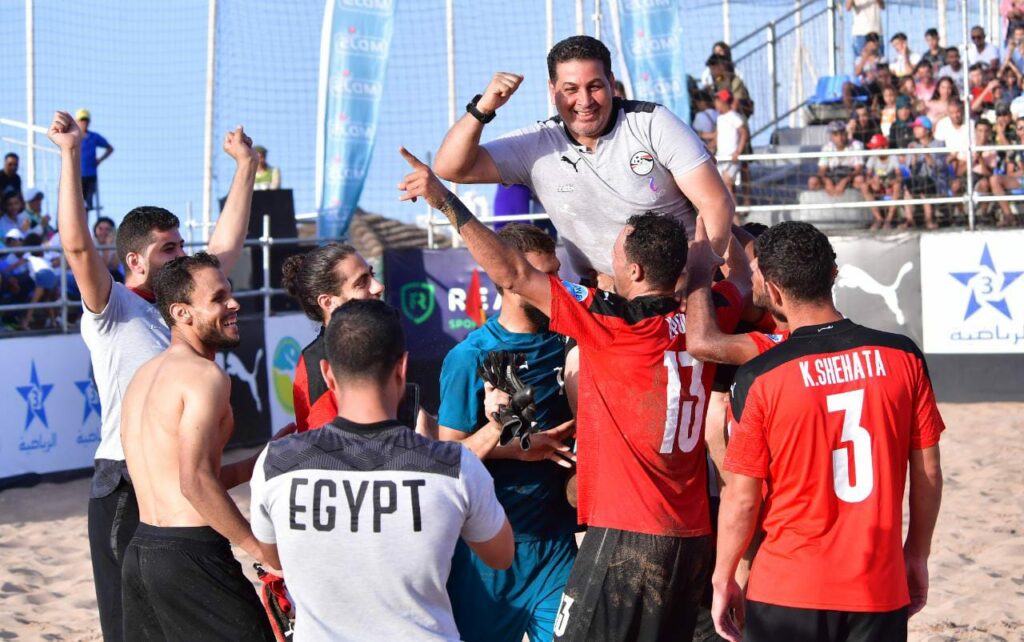 Egypt dominated but Mohammed Alqarni scored a freekick from what seemed to be an impossible distance, as the ball took a lucky bobble to wrong-foot the keeper to pull one back.
Muhannad Alsubhi slotted in the equaliser for Saudi Arabia in the second part of the match, but Egypt fought back through Bahgat and Samir to take a 4-2 lead heading into the third and final period.
Guga's men mounted an incredible comeback to make it 4-4 with moments left on the clock, until Paulo converted from a corner to take what he thought was the winner. But Mohammed Alyoubi put away a well-worked team goal with just six seconds on the clock!
It was from the penalty spot that the Pharaohs proved their experience, as they were calm from nine metres to take the match, remain undefeated and claim the Casablanca Beach Soccer Cup!
Waleed winner clinches final day win for UAE
Morocco's final match in their home tournament turned out to be one of the most dramatic ones, decided with an Extra Time winner…
Hesham got the UAE off the mark in the last game in Casablanca, and Ramiro Amarelle's side lead at the break. Waledd Beshr and a double from Abdulla stretched the advantage at the Emirati ran riot against the hosts, much to the disappointment of the home crowd.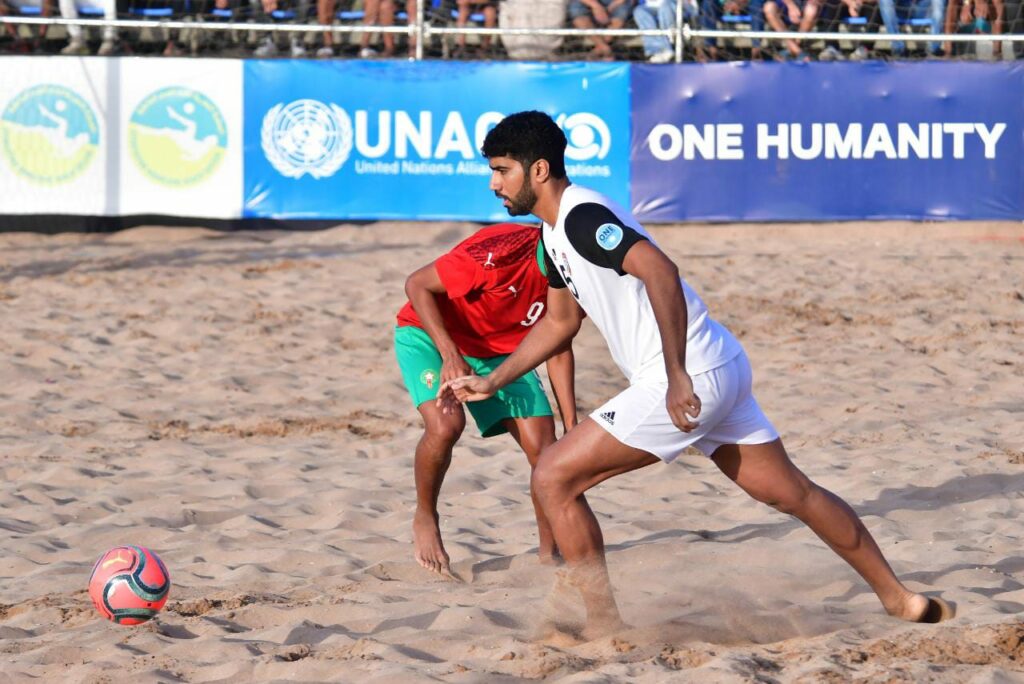 Heading into the final period, Morocco needed a miracle with the score at 5-2, and they came very close to one with an incredible performance from the tournament MVP Rabi, who netted twice in the final match to claim one of the Top Scorer trophies too, pulling the match back to 6-6!
It looked as if a second round of penalties would be on the cards for Day 3, but right at the death Waleed Beshr fired in to snatch the two points from the hosts, taking his tournament tally for four to jointly claim the Top Scorer trophy.
For full details on the Casablanca Beach Soccer Cup 2022, including fixtures, results and standings, head to beachsoccer.com.
Results & Fixtures
12/08
UAE 1-3 Egypt
Saudi Arabia 2-4 Morocco
13/08
UAE 3-6 Saudi Arabia
Morocco 4-5 Egypt
14/08
Egypt 5(3)-(1)5 Saudi Arabia
Morocco 6-7 UAE *AET
Final Standings
Champions – Egypt
2nd – Morocco
3rd – Saudi Arabia
4th – UAE
Individual Awards
MVP – Rabi (MOR)
Top Scorers – Rabi (MOR), Hassane (EGY), Waleed (UAE) – 4 goals
Best Goalkeeper – El Sayed (EGY)