The Torneo Clasificatorio resumes today with the fourth matchday at the Estadio Arenas del Plata (Montevideo)
---
Central Español, Danubio and Cerrito command groups A, B and C after the third matchday of the Torneo Clasificatorio of Uruguay, taking place at the Estadio Arenas del Plata, in Playa Pocitos, Montevideo.
Despite 2021 champions Malvin's win over Central Español, the latter keeps on top of the standings of group A, with six points in three games.
In this same group, though, the only group with five teams, Peñarol could still overtake the standings leaders, as they still have one game less. The Montevideo giants, indeed, are the only unbeaten team in the group, and after their pending games, they could sit atop of the group table.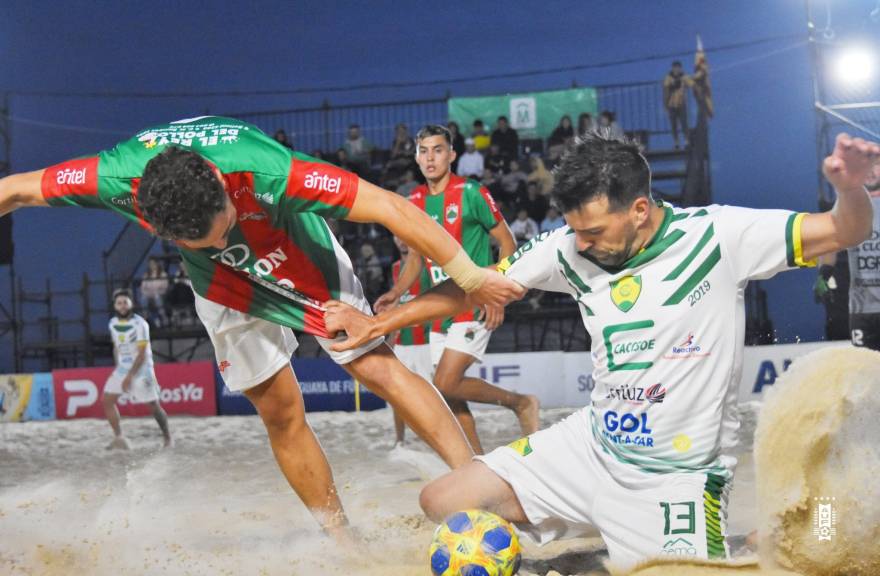 In turn, a tight extra-time 4-3 win over Uruguay Montevideo keeps Danubio as the best team in group B, while Cerrito keeps ruling in Group C. Their solid win over chaser Rampla Juniors leave things pretty clear in the table.
The competition resumes today and Thursday, with four new games in group A that will have Peñarol, 2021 champions Malvín, Fénix and Albion trying to snatch some more points.
For more information and statistics, please visit https://www.auf.org.uy/3a-fecha-del-torneo-clasificatorio-2022-de-futbol-playa/