The hosts took the men's trophy while the Soca Warriors won the women's tournament
---
Bahamas are the winners of the Bahamas Beach Soccer Cup 2022, having finished the competition with three wins in three games.
The Baha Boyz rounded off a perfect tournament with a win over Colombia on Matchday 3 of the competition. The Cafeteros did actually take the lead through Edu and they held on to the lead until the third period. But Brandon, Wood and Gary turned the match around to clinch a 3-1 win that confirmed the title for the hosts.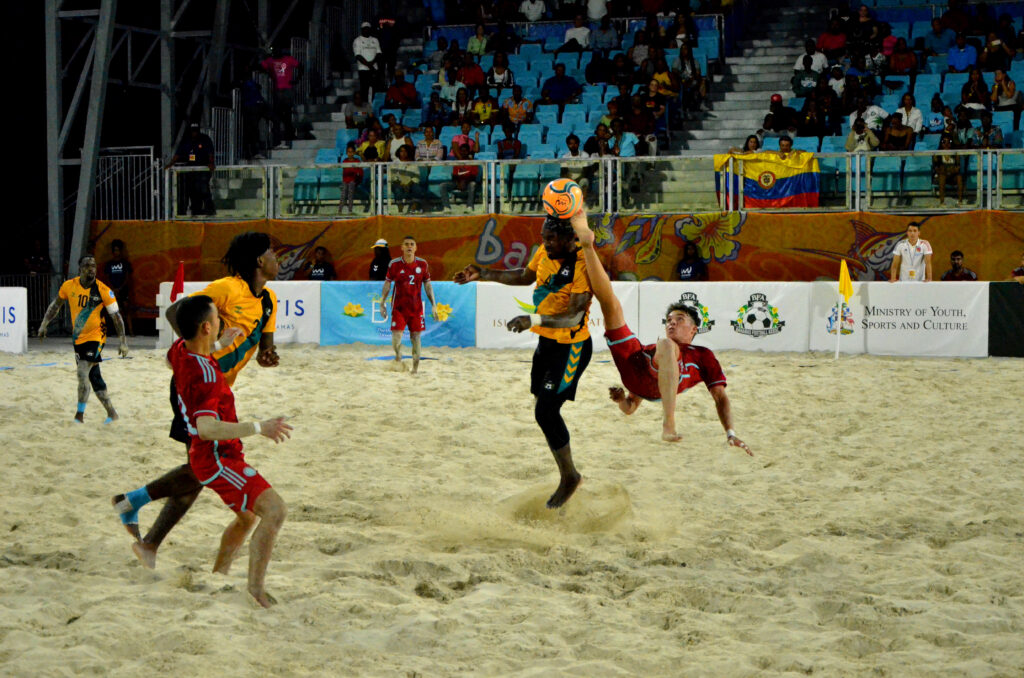 Trinidad & Tobago took it to extra-time to beat Costa Rica 4-3, a result that wasn't enough to see them finish higher than the fourth place .
The Bahamian success was reflected on the individual awards with Lesly St. Fleur being named the MVP and Michael earning the best goalkeeper accolade, while Costa Rica's Greivin was the competition's top-scorer.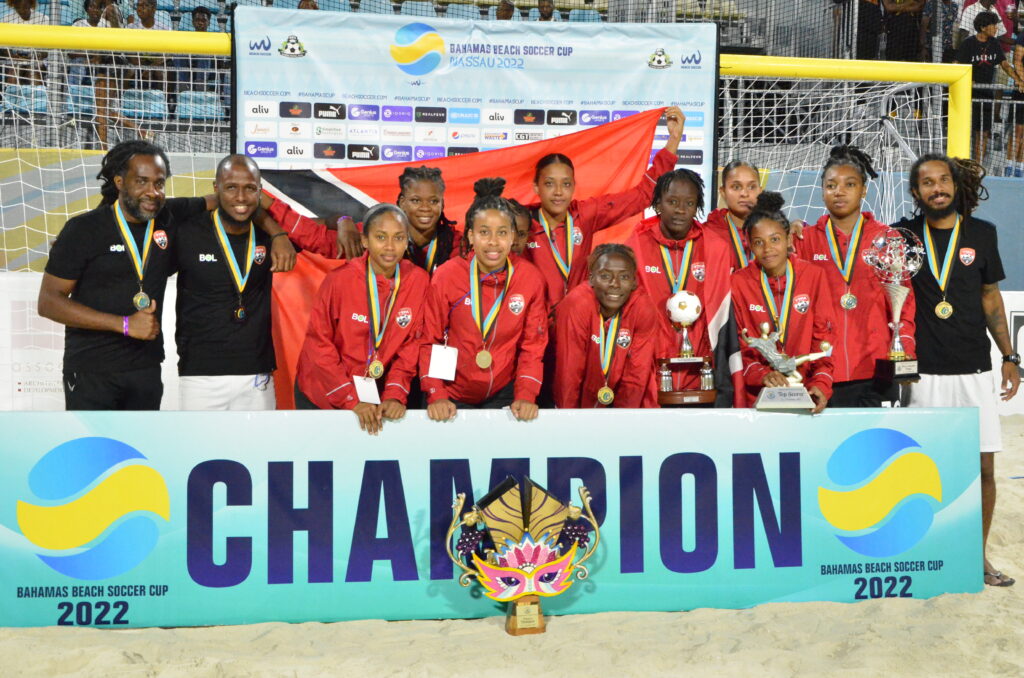 In the women's tournament Trinidad & Tobago beat Bahamas to secure the first place. The match that closed the tournament was as thrilling as it gets, with all to play for as both teams still had chances to win the competition.
Janeka netted a hat-trick for the hosts but it was not enough to steal the spotlight from Alexcia Ali who scored four goals that helped Trinidad & Tobago win 11-6 and finish the competition with two wins in two games.
Ali's performance earned her the MVP and top-scorer award while her teammate Tenesha Palmer was considered the tournament's best goalkeeper.
RESULTS – Sunday 23 October
Men's tournament
Costa Rica 3-4* Trinidad and Tobago *(After Extra-Time)
Bahamas 3-1 Colombia
Women's tournament
Bahamas 6-11 Trinidad and Tobago
INDIVIDUAL AWARDS
Men's tournament
MVP: Lesly St. Fleur (Bahamas)
Top goal-scorer: Greivin (Costa Rica)
Best goalkeeper: Michael (Bahamas)
Women's tournament
MVP: Alexcia Ali (Trinidad & Tobago)
Top goal-scorer: Alexcia Ali (Trinidad & Tobago)
Best goalkeeper: Tenesha Palmer (Trinidad & Tobago)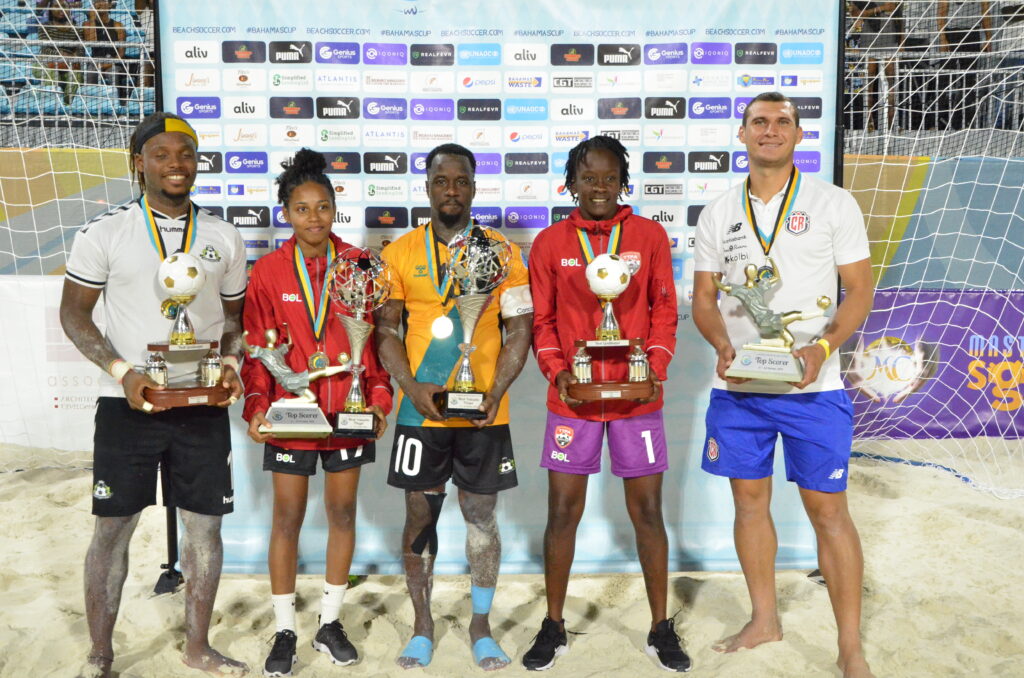 You can check all information regarding the Bahamas Beach Soccer Cup 2022 at beachsoccer.com .