Four nations are through to the knockout stages of the Beach Soccer Africa Cup of Nations: the defending champions Senegal, the hosts Mozambique, and the north African nations of Egypt and Morocco.
Meanwhile, the dream ended for three teams, as Uganda, Malawi and Madagascar were knocked out of the 2022 edition and will now contend fifth place.
It was also a monumental day for the sport as Burundi-born Cynthia Ishimwe made history by being the first woman to referee a match at the Beach Soccer Africa Cup of Nations. Ishimwe was one of the match officials of the fixture between Senegal and Madagascar in Vilankulo on Monday afternoon, 24 October 2022.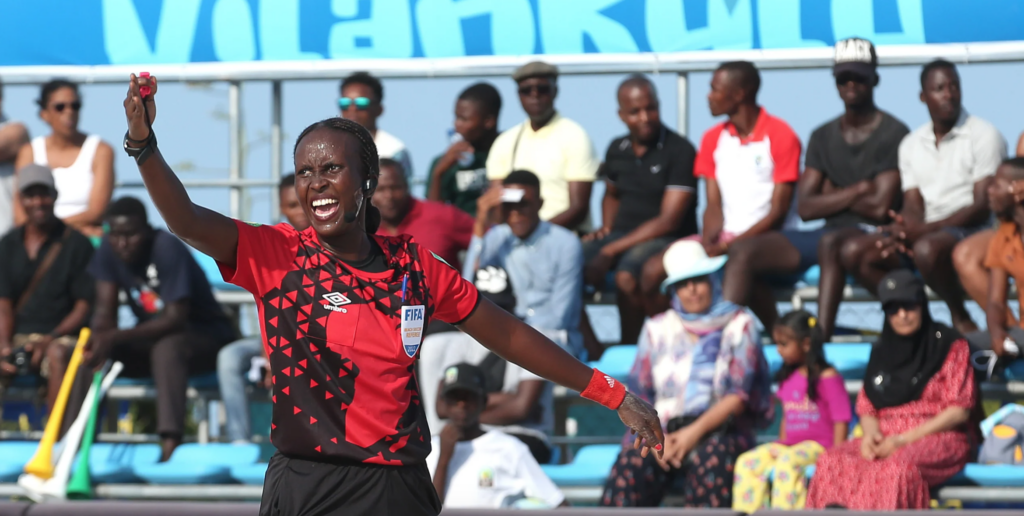 "When I found out that I was going to officiate at the Beach Soccer AFCON, I couldn't hide my excitement." Ishimwe said. "It is a great privilege to be chosen for the finals of an Africa Cup of Nations and this adventure has been nothing else than enriching. Moreover, I am surrounded by experienced referees who do not hesitate to share their knowledge. They push me to improve myself and give the best of me. I feel totally integrated and the atmosphere is very good within the group."
Senegal remain perfect after downing Madagascar by eight goals to four to top Group B, having already qualified for the semi-finals after just two matches. Seydina and Marmour Diagne combined to net five between them, and the reigning champions will face Mozambique in a replay of last year's final on Wednesday.
Egypt beat Uganda to the second knockout place in Group B as doubles from Moustafa Shaban and Hossam "Paulo" Hassan marked the difference for the Casablanca Cup champions.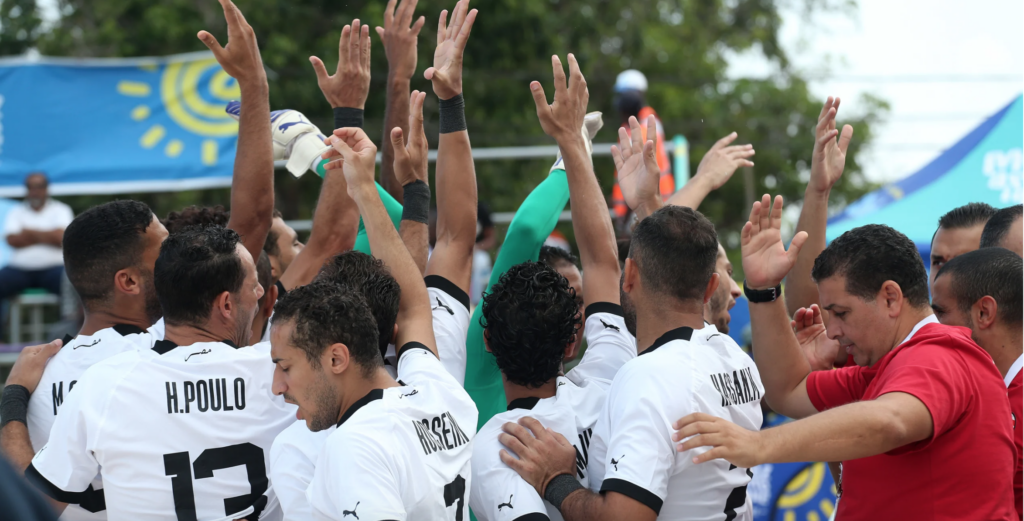 The Pharaohs will now go up against North Africa rivals Morocco once more in the battle to reach the final.
The Atlas Lions of Morocco defeated AFCON debutants Malawi 7-3, with braces from Anouar Frindy and Ibrahim Abagli helping to overrun their Group A opponents.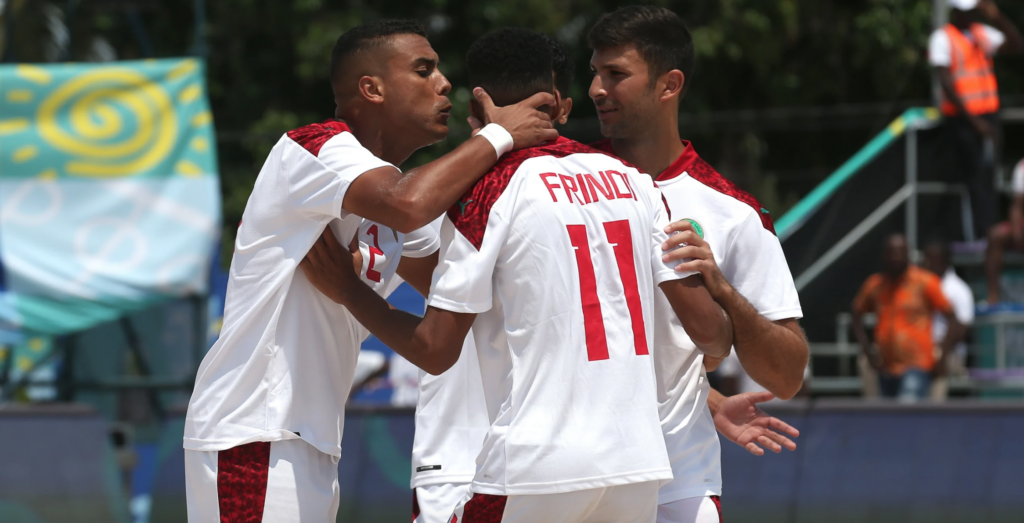 The winners of the semi-finals will not only reach the final of the 2022 Beach Soccer AFCON, but will also qualify for the 2023 FIFA Beach Soccer World Cup.
RESULTS (24/10)
Senegal 8-4 Madagascar
Uganda 2-6 Egypt
Malawi 3-7 Morocco
Watch the Beach Soccer AFCON live here!
For full details on the Beach Soccer AFCON 2022, visit cafonline.com.
Photos: CAF