14 teams in the men's division and 8 teams in the women's battle for the national throne
---
Beach soccer action returned to Argentina this past weekend, with the Campeonato Clasificatorio (Men) and the Torneo de Fútbol Playa Femenino (Women) getting underway. The competitions were split into two venues, Ituzaingó and La Quemita (Huracán)
In the men's pool, fourteen sides will battle for the national crown: Acassuso, Argentino (R), Soc. de Fomento Barrio Constitución, Boca Juniors, Bs. As. City, Don Torcuato, Dep. Malvinas, Club A. Zelaya, Ferro Carril Oeste, Huracán, Ituzaingó, Racing Club, Tigre and Unión Deportivo Provincial (Lobos).
The Campeonato Clasificatorio will span for 13 weeks, after which both the champion and runners-up will qualify for 2023's Liga Nacional de Futbol Playa. Besides that, the six lowest-ranked teams will be relegated to the second division.
At La Quemita (Huracán)
Ferro Carril Oeste 11 – Deportivo Provincial (L.) 5
Atlético Zelaya 3 – Huracán 7
Don Torcuato 2 – Acassuso 14
At Ituzaingó Arena
Racing Club 7 – Deportivo Malvinas 2
Tigre 3 (5) – Argentino (Ros.) 3 (4)
Ituzaingó – Barrio Constitución (Suspendido)
Boca Juniors 4 – Buenos Aires City 5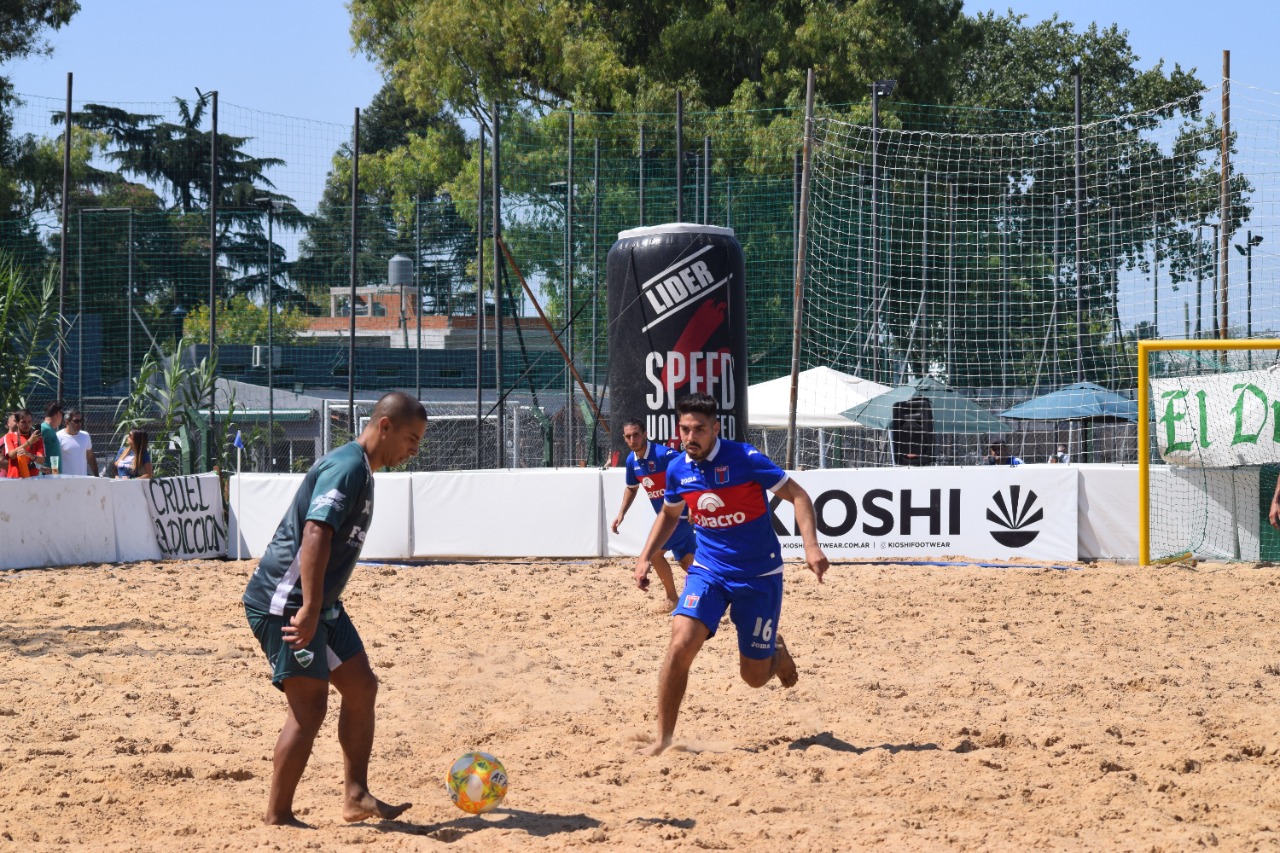 Tigre, Boca and Buenos Aires City rule in the women's competition
In turn, the Argentinean Torneo de Fútbol Playa Femenino (Women's Beach Soccer Championship) also began this past weekend with the participation of eight teams: Argentino de Rosario, At. Zelaya, Boca Juniors, Buenos Aires City, Deportivo Malvinas, Huracán, Ituzaingó and Tigre.
These were the weekend's games:
At Ituzaingó Arena
Deportivo Malvinas 0 – Tigre12
Ituzaingó 2 – Boca Juniors 8
At La Quemita (Huracán)
Buenos Aires City 5 – Atlético Zelaya 2
Huracán – Argentino (Ros.)(Postponed)