AD Nazaré 2022 and SandGames Figueira take second and third place
---
AD Pastéis emerged victorious in the Women's Beach Soccer National Championship for the second consecutive time this Sunday, defeating AD Nazaré 2022 5-3.
At the Desportos Praia Porto Stadium, Érica Ferreira propelled AD Pastéis ahead within the first minute, but Anastasiia Terekh equalised in the match at the six-minute mark. The tide turned three minutes later, as Joana Serrano netted a goal to put AD Nazaré ahead, leading the match 2-1 after the first period.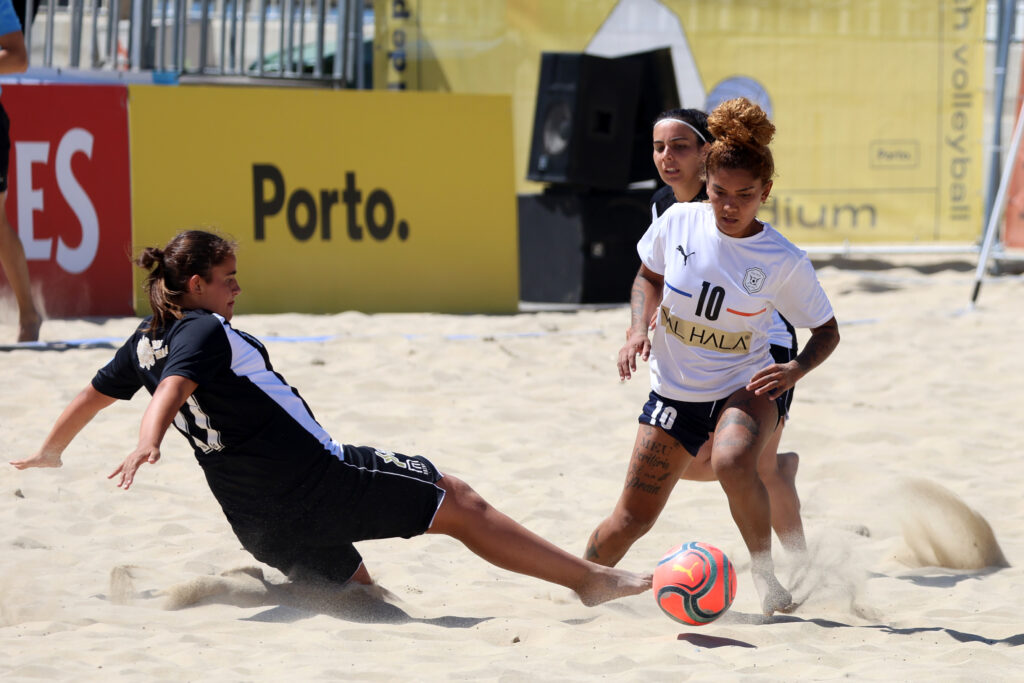 AD Pastéis displayed great level of resilience in the second period, as Adriele Rocha leveled the scoring four minutes in, and two minutes before the period's end, Andreia Silva secured AD Pastéis' third and fourth goals all within the final minutes of the period.
AD Pastéis sealed their victory in the last period, with Cristiana Costa finding the fifth goal in the opening minute.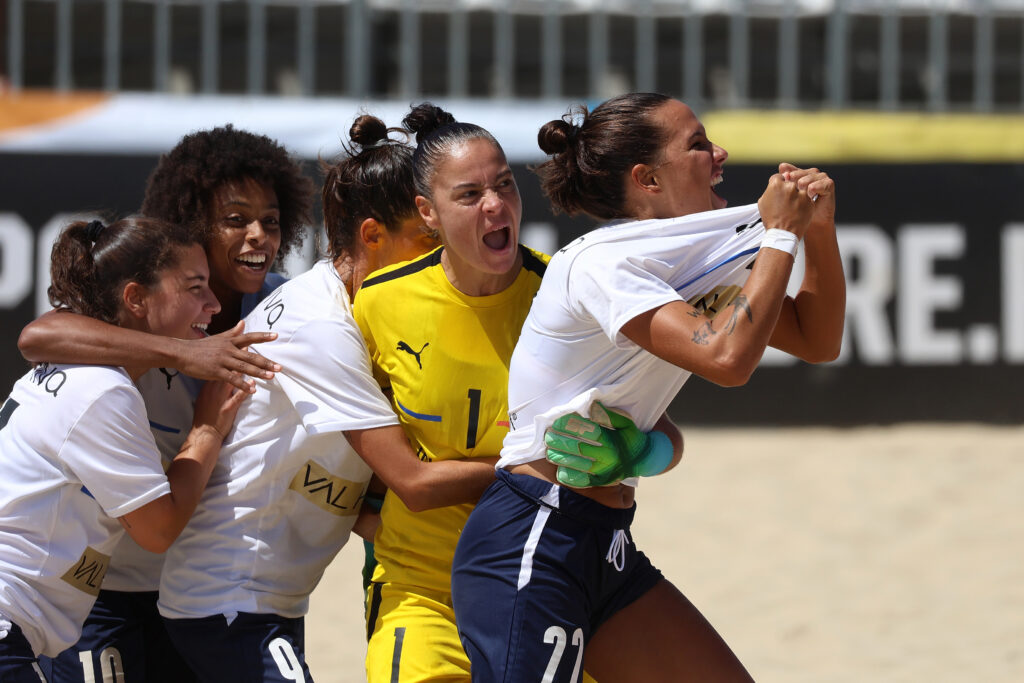 AD Nazaré 2022 pulled one back with 90 seconds remaining in the fixture, as Susana Silva scored a consolation goal, with the match finishing at 5-3.
This victory for the Lisbon-based team meant a repeat of their 2022 championship victory, as this match marked their third appearance in a row in the competition's final.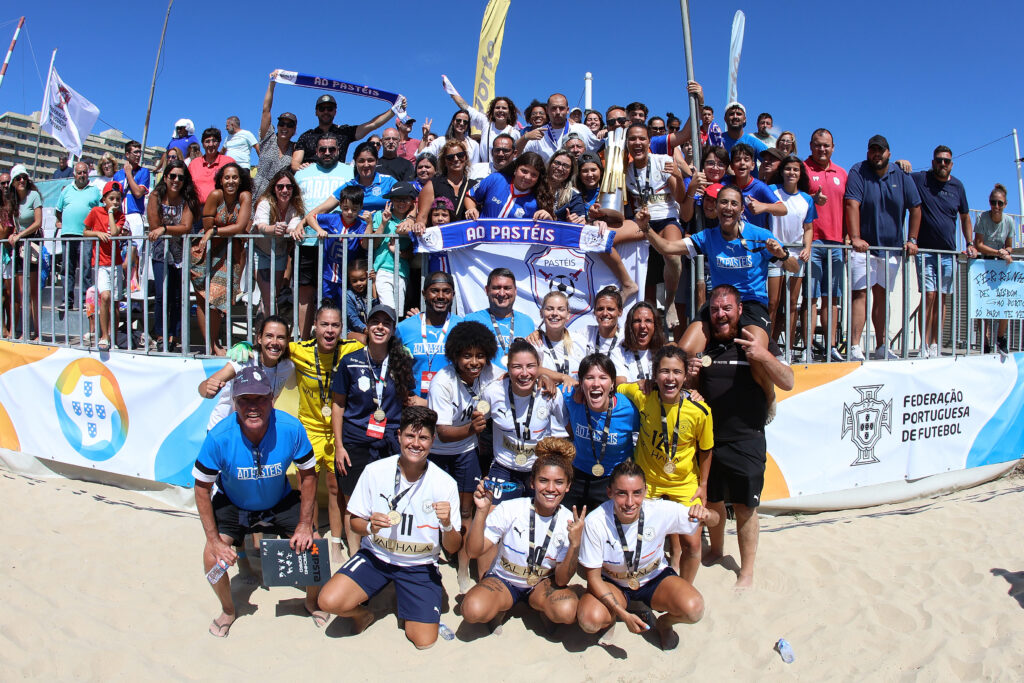 SandGames Figueira finished in third-place, with an 11-3 triumph over CD Feirense.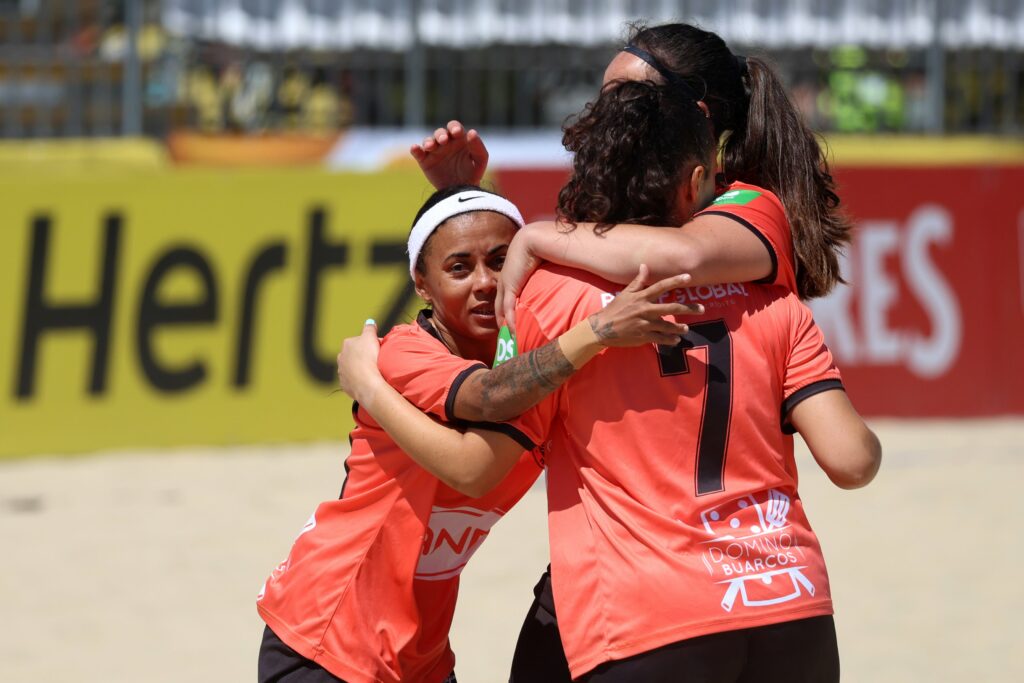 The closing ceremony was attended by José Alberto, Director of the Portuguese Football Federation (FPF), Madjer, Coordinator of Beach Soccer at FPF, and Fábio Lourenço, representing the Lisbon Football Association (AF Lisboa).
The FPF President Fernando Gomes commended the champions, stating: "I congratulate AD Pastéis on their achievement of winning the Women's Beach Soccer National Championship title. I extend my greetings to the athletes, coaching staff, and all other members of the Marvila club for a victory that holds even greater significance, as it marks the achievement of a back-to-back National Championship victories. I also extend my congratulations to the other clubs that participated in this third edition of the competition. All of them added value to the event and contributed to the growth of a sport that is making its mark on the international stage, as evidenced by the recent bronze medal earned at the European Games in Krakow."
Results
Final
AD Pastéis 5-3 AD Nazaré 2022
Third-place match
SandGames Figueira 11-3 CD Feirense
Source: fpf.pt