A draw held on Monday at the Beach Soccer Worldwide offices organised the teams into groups
---
A draw held on Monday at the Beach Soccer Worldwide offices organised the teams into groups
The 13 men's teams and seven women's teams who will be at the ANOC World Beach Games European Qualifier in Catania now know their opponents.
A draw for the ANOC World Beach Games European Qualifier took place this Monday at 11.00h CET at the Beach Soccer Worldwide headquarters and sorted the teams into the following groups.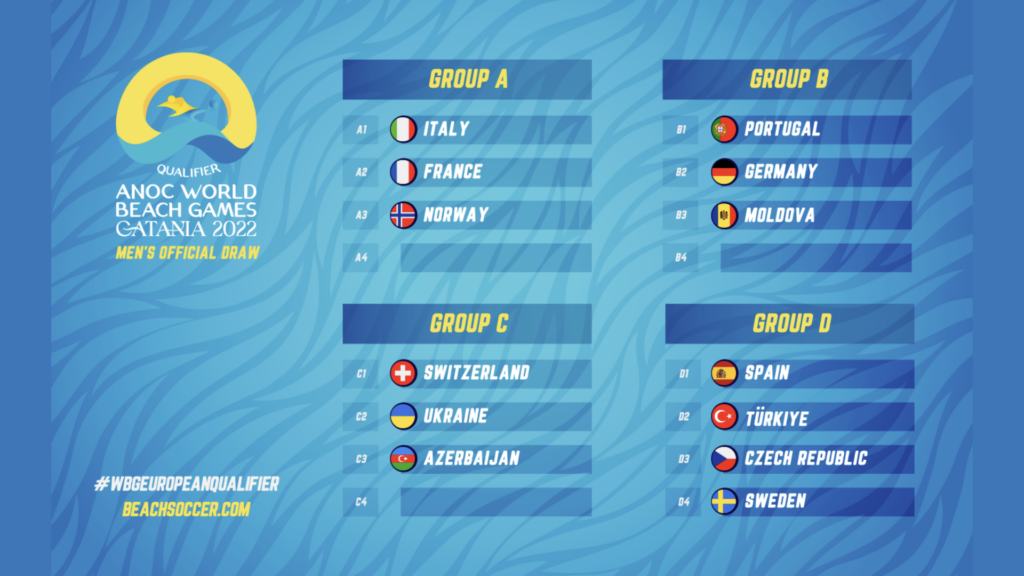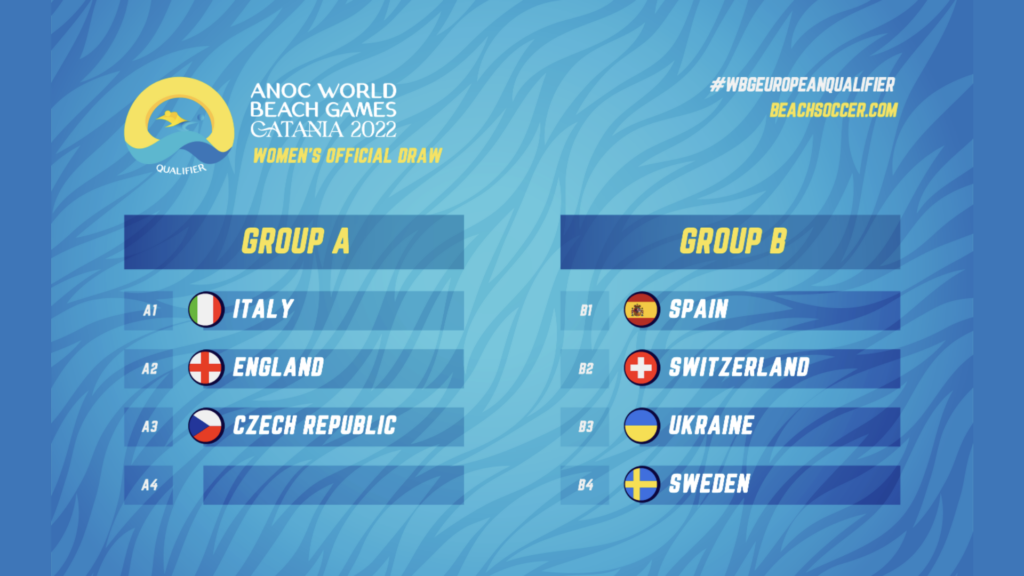 The knockout stage of the tournament has already been defined:
Quarter-finals
Q1) 1A vs 2C
Q2) 1D vs 2B
Q3) 1B vs 2D
Q4) 1C vs 2A
Semi-finals
Winner Q1 vs Winner Q2
Winner Q3 vs Winner Q4
Hosts Italy will go up against France and Division B Norway in Group A, while the reigning European champions Portugal – who failed to qualify for the last World Beach Games in Qatar in 2019 – were drawn in Group B alongside Germany and recently promoted to the EBSL Division A, Moldova.
Switzerland, Ukraine and Azerbaijan will battle it out in Group C, while Spain, will go up against Turkiye, Czech Republic and Sweden.
In the women's competition, the gold and silver medallists from Qatar 2019, England and Spain, were drawn in separate groups. The Lionesses will take on hosts Italy and Czech Republic in Group A, while Switzerland, Ukraine and Sweden were drawn into Group B alongside La Roja.
The qualifier will be played in Catania, Italy, from 29 August until 4 September, with five men's teams and four women's teams qualifying for the ANOC World Beach Games Bali 2023.