Brazil and England won on the first day of the competition
---
The first Women's NEOM Beach Soccer Cup kicked off with the two Matchday 1 games showing that the competition will be fierce. Brazil and England were the victorious teams but both Ukraine and the Netherlands left good signs that they will have a word to say in the group stage standings.
Two-times Taiane stars in Brazil's win
The tournament kicked off with a duel in yellow and blue, as Ukraine and Brazil faced each other on the first game of Matchday 1.
Both teams were separated by just one goal at the end of the first period, as Taiane broke the deadlock seven minutes into the game.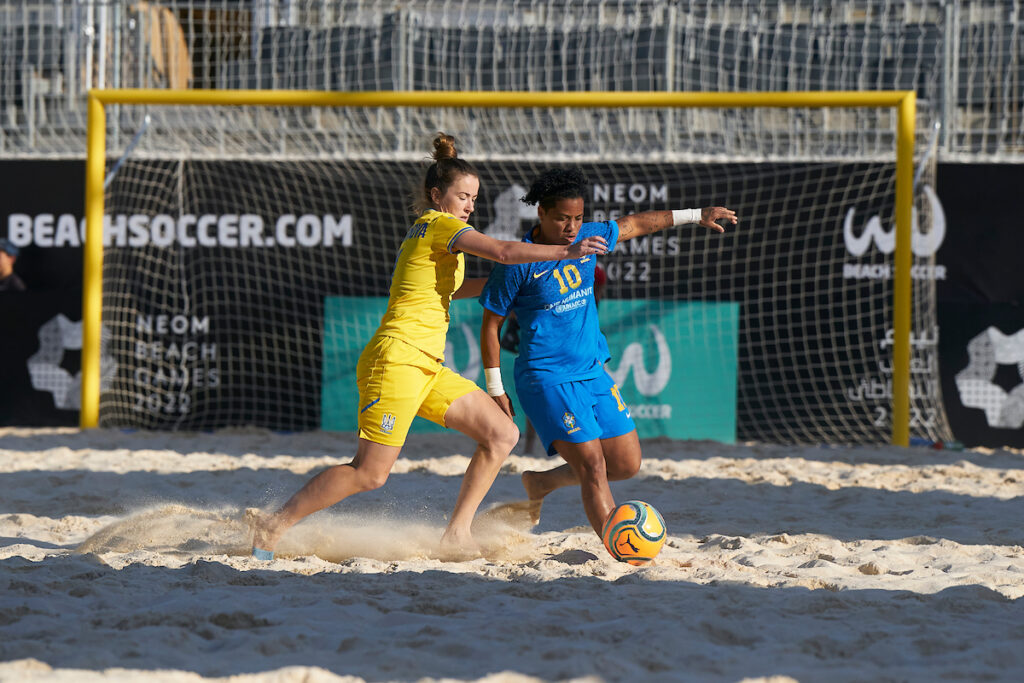 The second period saw no changes in the scoreboard, with Bárbara Colodetti testing Anastasiia Terekh's reflexes from far but never able to find the back of the net.
Taiane would put Brazil closer to victory midway through the final period netting a brace that left Ukraine in a difficult position ,looking to react, but Colodetti commanded her team's defensive line to hold the result and secure the first three points for the Brazilians.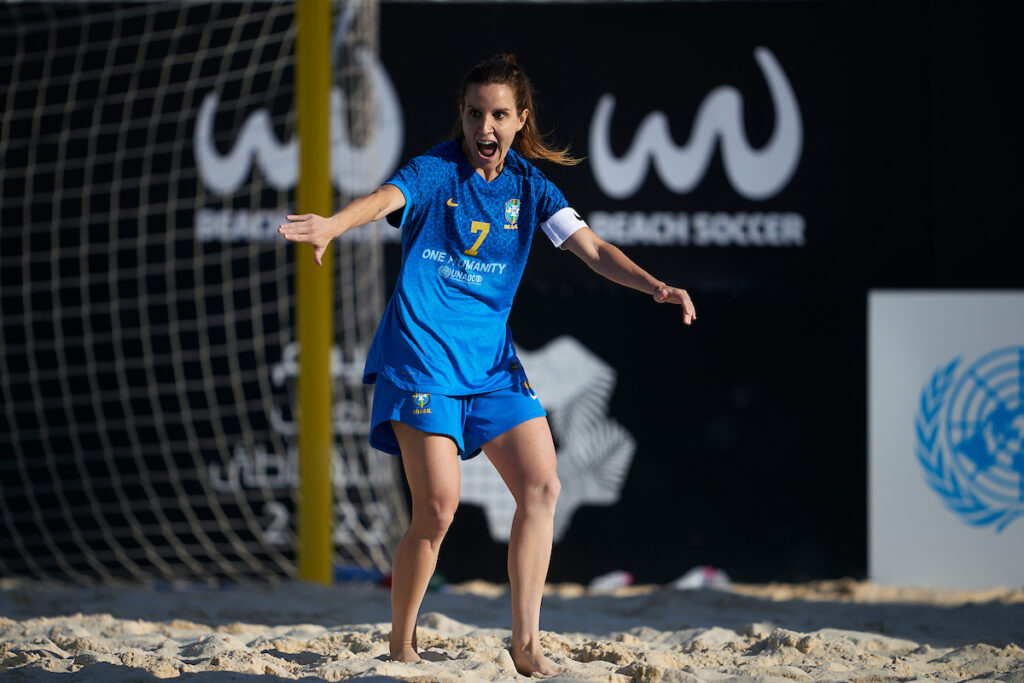 Triumphant debut for the Lionesses in NEOM
The second match of the Women's NEOM Beach Soccer Cup saw an all-European duel between the Netherlands and England.
Goalkeeper Hannah Haughton put the Lionesses ahead with a shot from her own half that lobbed the Dutch goalkeeper Alissa.
Alissa kept England's attempts at bay during the second period with a couple of good saves that took the game into the final period with only one goal separating both teams.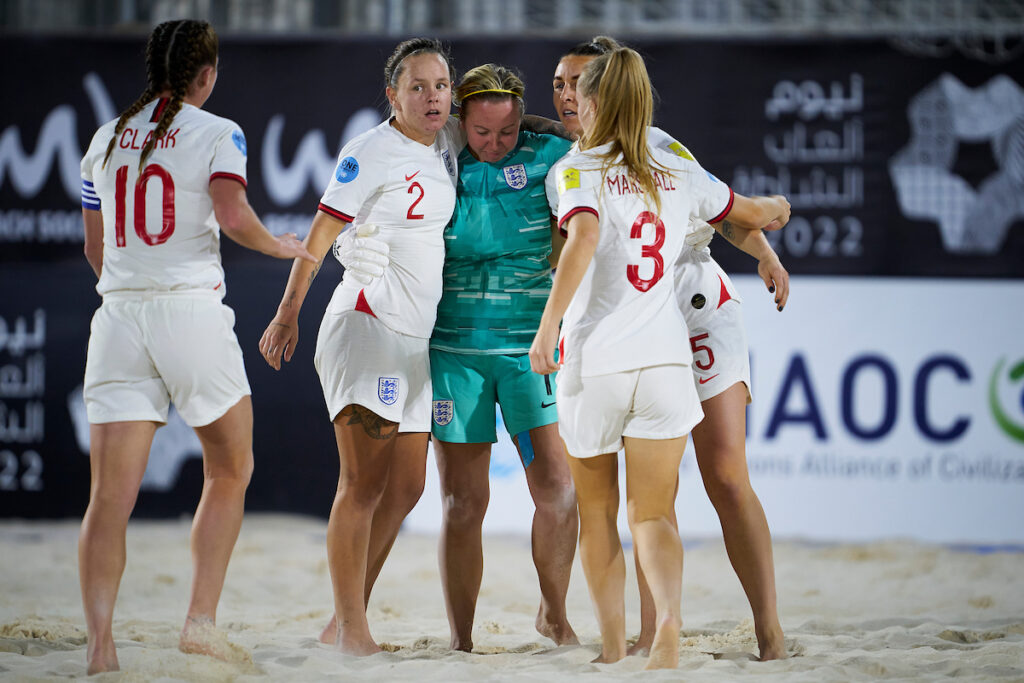 The Dutch goalkeeper was, however, not able to save Hannah Short's header on the second minute of the final period, which meant England doubled their lead.
But it took less than a minute for Nadja to relaunch the game also with a header.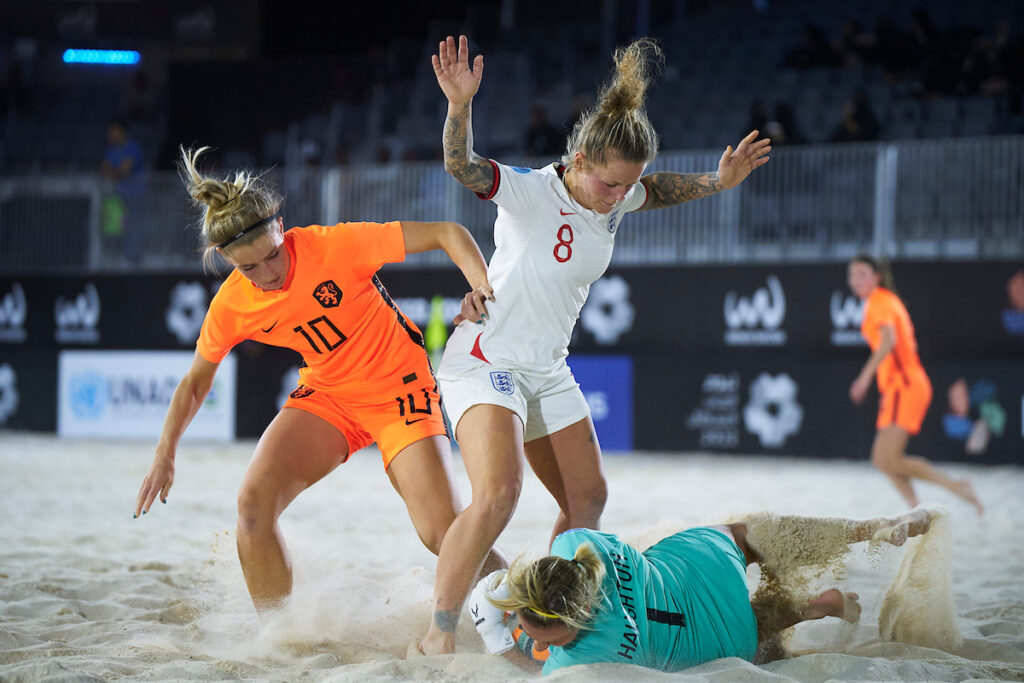 With 2-1 on the scoreboard, Chloe Marshall shot a powerful free-kick directly into the back of Alissa's net with less than three minutes to go. Mariël Miedema still managed to head it in 30 seconds before the end, but it was too late to change the final 3-2 result.
RESULTS (Matchday 1)
Ukraine 0 – 2 Brazil
Netherlands 2 – 3 England
Watch all the matches live on Recast!
For full details on the Women's NEOM Beach Soccer Cup 2022, including fixtures, results and standings, head to beachsoccer.com.