The second edition will kick off on Wednesday when Japan meet Oman
---
The teams and the state-of-the-art stadium are ready in Saudi Arabia, as the kick off of the second edition of the NEOM Beach Soccer Cup is just hours away.
Eight of the world's top beach soccer men's teams, and four of the top women's teams, are ready for action on the Arabian coast.
The action gets underway at 14:30h (GMT+3) when Japan, who were runners-up in the FIFA Beach Soccer World Cup last year, take on Bahrain. The first women's game will be at 15:45h, when Ukraine go up against Intercontinental Cup champions, Brazil.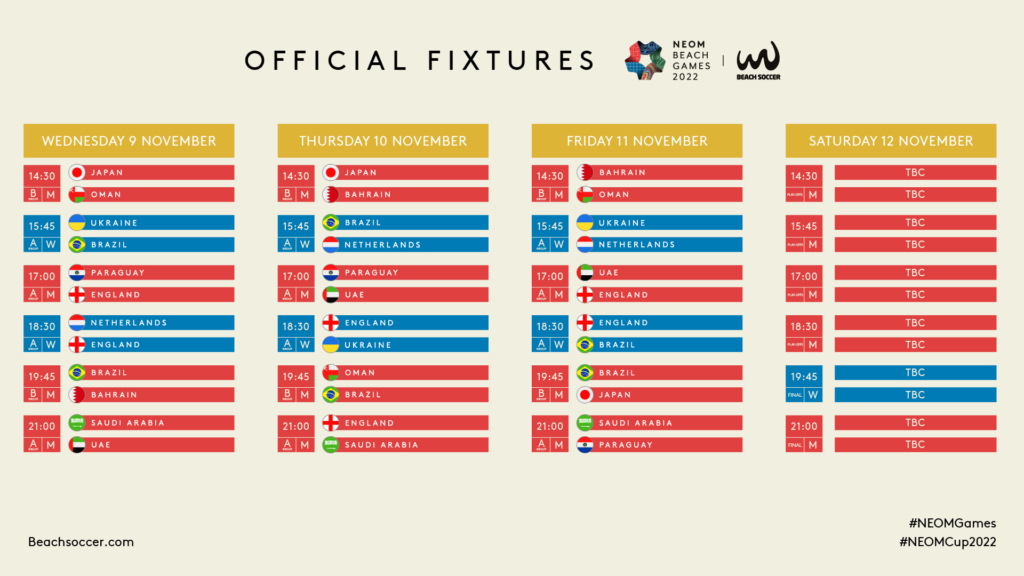 A draw, held in October, organised the men's teams into the following groups:
Group A
Saudi Arabia
Paraguay
UAE
England
Group B
Brazil
Japan
Bahrain
Oman
In the previous edition in 2019, Oman won the trophy after beating Egypt in the final. Hosts Saudi Arabia, as well as England and UAE also return for consecutive appearances.
The round robin will be played on Wednesday, Thursday and Friday, and the finals of both categories will be played on Sunday.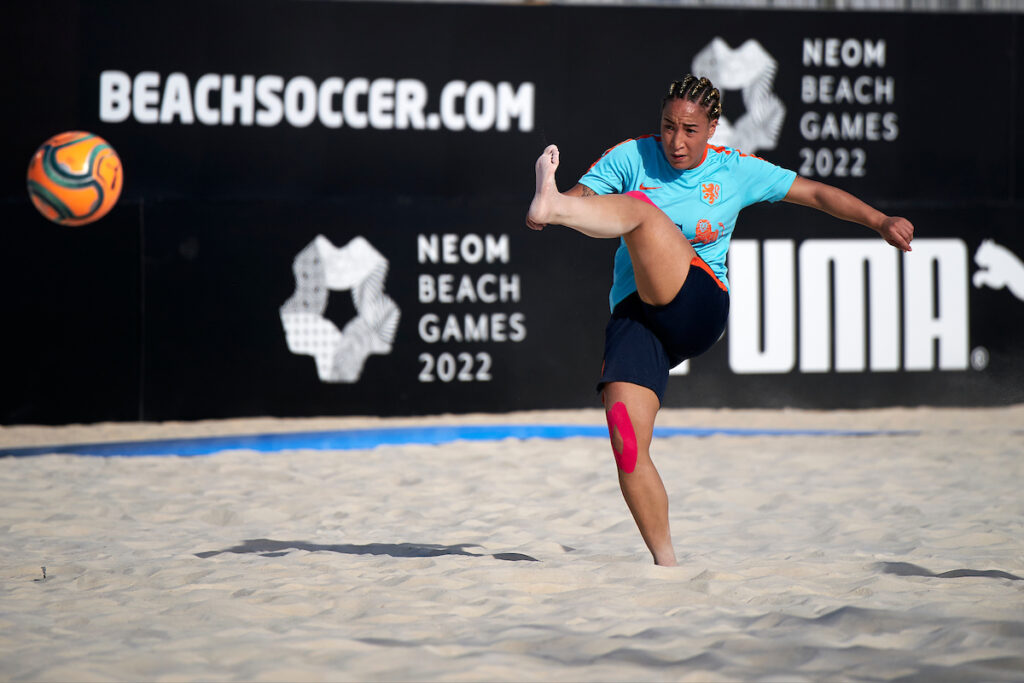 The men's and women's NEOM Beach Soccer Cup will be played between 9–12 November in NEOM, Saudi Arabia, as part of the NEOM Beach Games 2022.
Watch the games live on Recast.
For full details on the NEOM Beach Soccer Cup Dubai 2022, including fixtures, results and standings, head to beachsoccer.com.