Czechia, Portugal and Spain joined Poland in the semi-finals
---
The group stage has concluded and the Euro Beach Soccer League has entered the decisive stage. Spain went through as best second-placed team and will face Poland in the next round, while Portugal confirmed their semi-finals spot defeating Ukraine and Czechia upset hosts Italy.
WATCH ALL MATCHES LIVE ON BEACHSOCCERTV.COM – SIGN UP HERE!
Expressive win sees Spain go through
La Roja scored 11 goals against England
With the second place and possible qualification for the next round still opened, Spain and England faced each other in a match that went the defending champions' way from the begining until the end.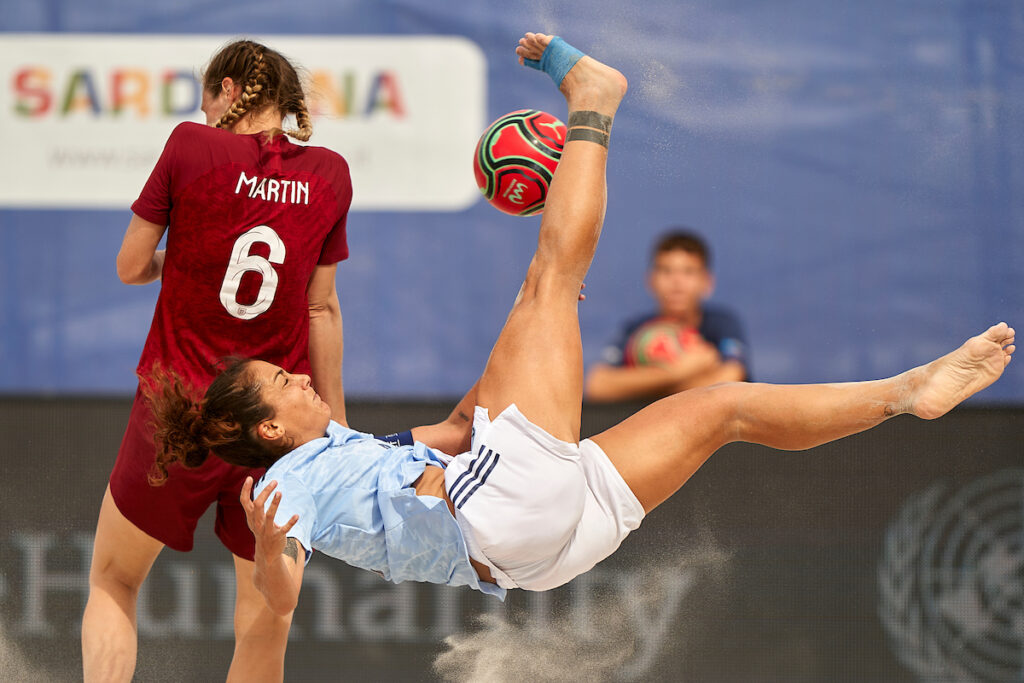 The first period finished with the Spaniards leading 3-0, and another five goals in the second period pretty much settled the fray.
Sara Tui with three goals was the top-scorer of a match that wouldn't finish without Spain scoring three more goals in the third period.
Portugal completes victorious group stage
The Portuguese defeated Ukraine 3-2 in extra-time
Portugal needed only to not lose in regular time to earn qualification, while a win for Ukraine would mean a spot in the final four for Yuri Klimenko's team.
The Ukrainians had the better start with a goal by Volovenko from the penalty line, but Portugal equalised through Andreia sending the match level to the second period.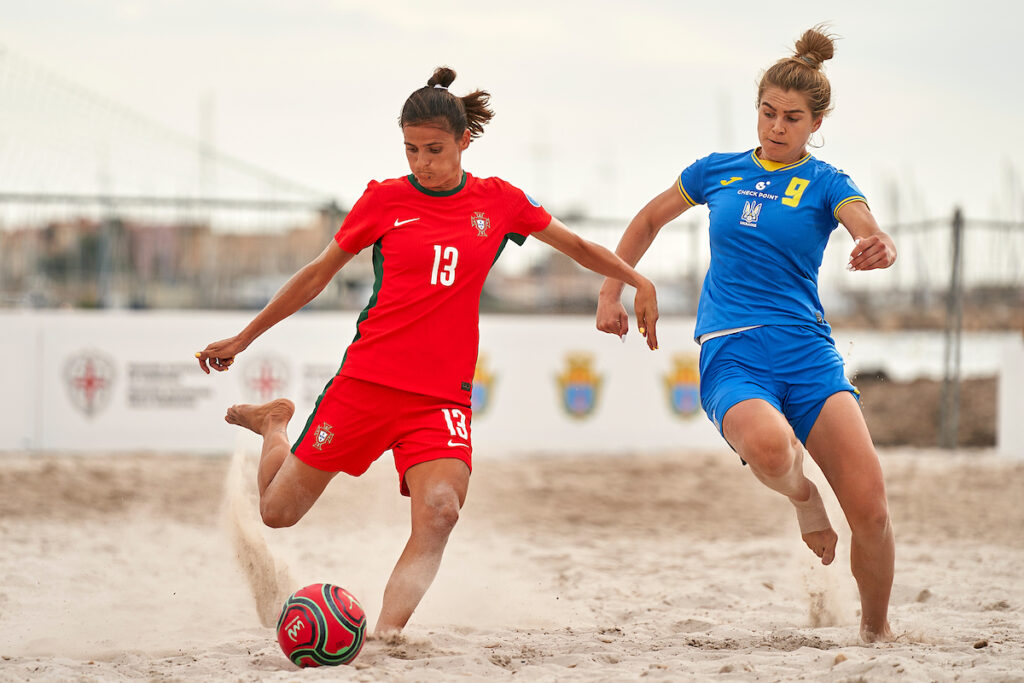 Marta's goal gave Portugal the lead in the second period but Vypasniak equalised with a powerful free-kick in the third period to send the match to extra-time.
With 40 seconds to go, Joana Flores scored the winner for Alan Cavalcanti's team.
Epic win for the Czechs
Czechia see Italy off on the penalty shoot-out after a seven goals draw
The match between hosts Italy and Czechia was nothing short of thrilling, and rightfully so as both teams went into the game knowing a win meant a place in the semi-finals.
Italy were winning 3-1 in the second period whe the rollercoaster of emotions for all the fans that witnessed the match live in Alghero began, as both teams scored two goals each in the last 40 seconds of the period leaving the game 5-3 for the hosts.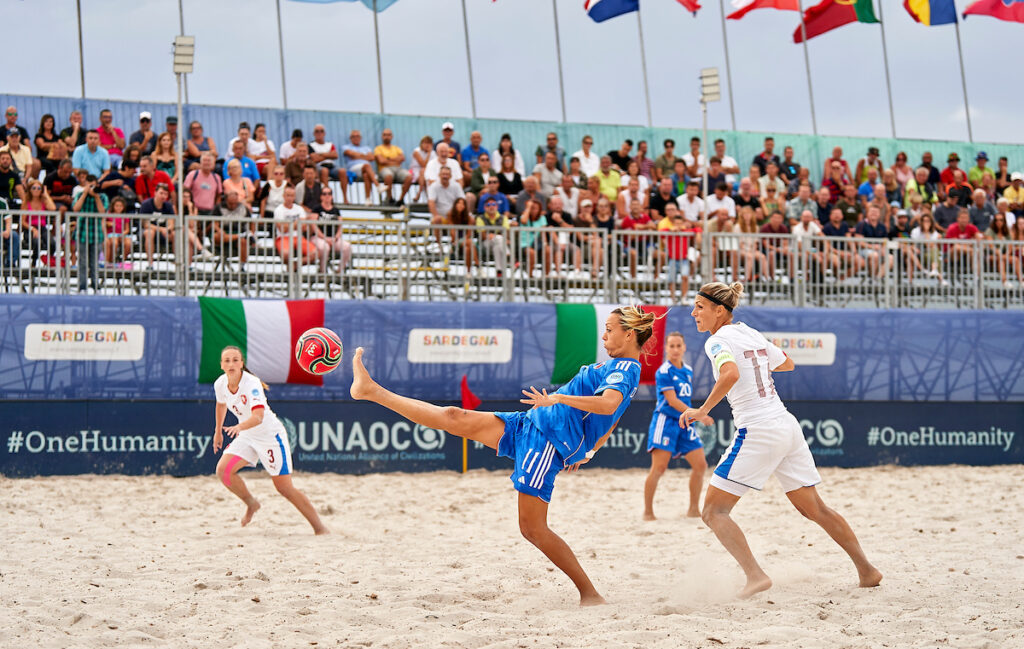 Culová would be the main protagonist of the third period scoring in the first minute to set the difference back to one goal and equalising with one minute left to play.
The Czechs completed the comeback after 20 seconds of extra time but Privitera's third goal leveled the match again. Jungova made it 7-6 with 34 seconds to go but Privitera struck the poker on the restart of the match to send the game to penalties. However, the Czechs secured the ticket to the semi-finals with Pychová scoring the winning penalty.
WATCH ALL MATCHES LIVE ON BEACHSOCCERTV.COM – SIGN UP HERE!
Results
Group A
Italy (4)7-7(5) Czechia
Group B
Spain 11-0 England
Group C
Portugal *3-2 Ukraine *after extra-time
Check all the stats of the Women's Euro Beach Soccer League on beachsoccer.com (click here)