Poland are the first team to confirm a place in the next round
---
Action continued in Alghero, Italy, as the Women's Euro Beach Soccer League has yet to find out who are the three teams that will join Poland in the semi-finals.
WATCH ALL MATCHES LIVE ON BEACHSOCCERTV.COM – SIGN UP HERE!
Another brace for Okoniewska as Poland go through
The Polish defeated England 4-1
Motivated by their win against Spain, the Polish got off to a strong start and with less than one minute played, Okoniewska opened the score.
England responded quickly as Wendy Martin equalised three minutes later, sending the game on level terms to the second period.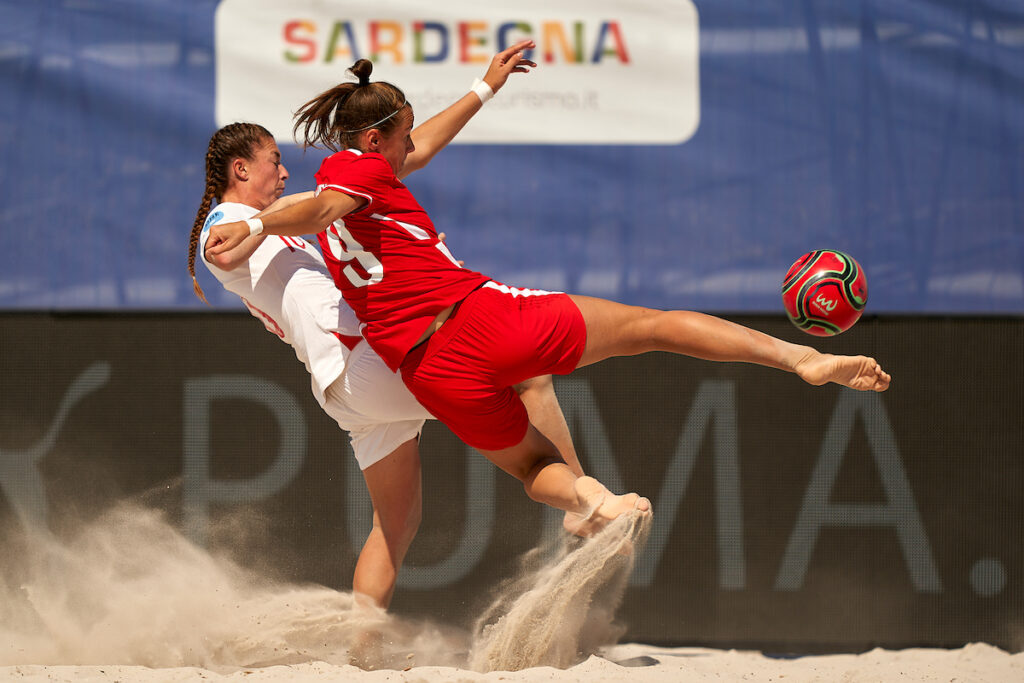 The stalemate on the scoreboard remained for nine minutes in the second period until Bednarska put Poland back ahead.
The Polish would confirm the win in the third period with a goal from Kwiatkowska and Okoniewska's second, securing the top spot in group B.
Dutch turn game around
The Netherlands beat Ukraine 3-2
After a goalless first period, the Ukrainians took the lead in the second period with a goal from Vypasniak.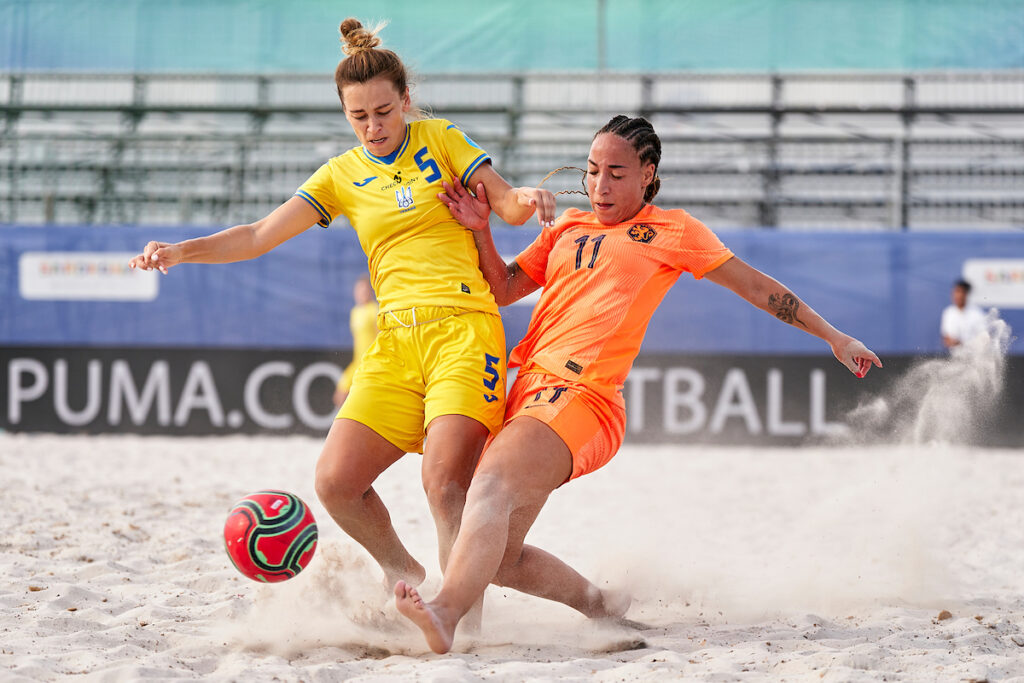 Dekhtiar would extend the lead, but before the break Nancy and Nidia equalised the match, reigniting the hopes of the Dutch.
And they would confirm the comeback with less than five minutes to go, as Nancy found the back of the net again, to win all three points for the Netherlands.
Čulová scores hat-trick in goal feast
Czechia saw Sweden off with a 9-3 win
The deadlock would only be broken with little more one minute before the end of the first period as Matějková found the back of the net.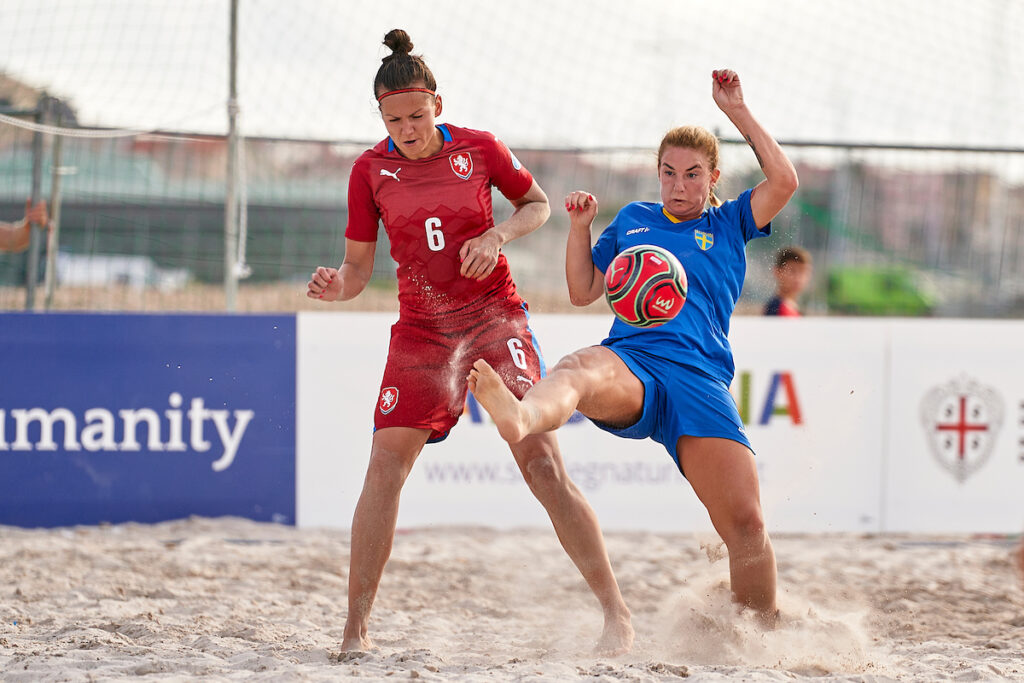 But the Czechs came back stronger from the break, and scored six goals whereas Sweden could only put back one to leave the game practically sentenced.
In the third period, Čulová scored her third, Matějková her second, before Ida wrote her name in the scoresheet twice.
WATCH ALL MATCHES LIVE ON BEACHSOCCERTV.COM – SIGN UP HERE!
Results
Group A
Czechia 9-3 Sweden
Group B
England 1-4 Poland
Group C
Ukraine 2-3 Netherlands
Check all the stats of the Women's Euro Beach Soccer League on beachsoccer.com (click here)