Poland, Portugal and Italy start on the front foot in Alghero
---
The Women's Euro Beach Soccer League kicked off today in Alghero with three clashes that confirmed this competition as a promising one.
WATCH ALL MATCHES LIVE ON BEACHSOCCERTV.COM – SIGN UP HERE!
Solid start for Alan's team
Portugal win 4-1 against the Netherlands
Portugal and the Netherlands were the first teams to step on the sand for their Group C clash. The first period finished goalless, and it would be Érica Ferreira to break the deadlock three minutes into the second period.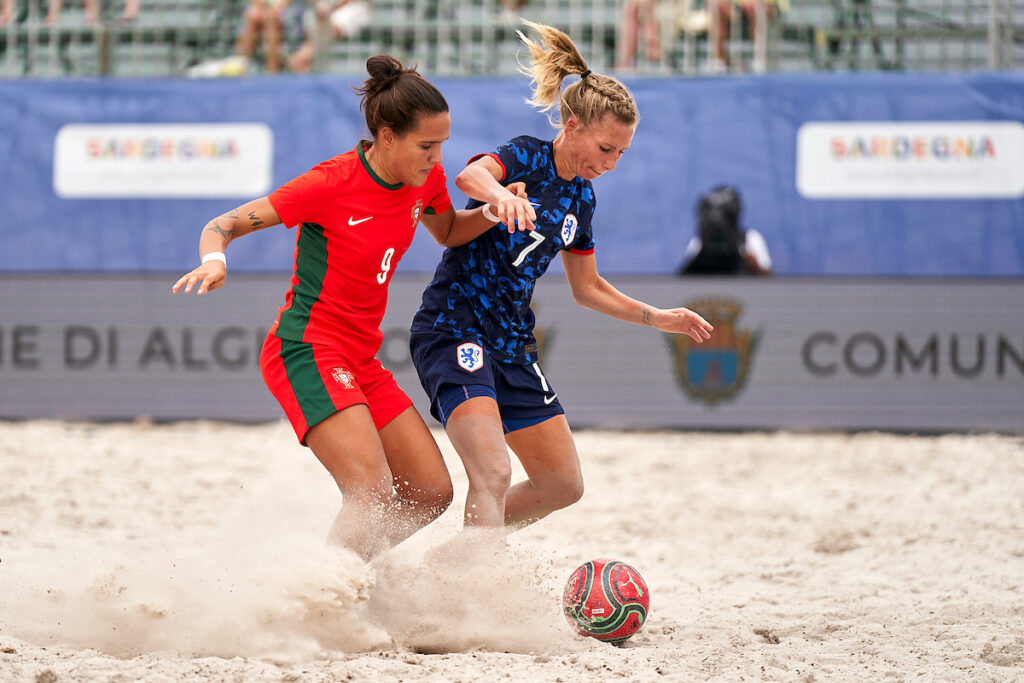 The third period began with the Dutch equalising through Mariël, but Joana Lucas would put Portugal back on the lead in the same minute. Two minutes later Joana Flores gave the Portuguese a two-goal lead and with seven seconds to go, Daniela sealed the deal.
Okoniewska's brace upsets champions
Poland defeats Spain 2-0
Defending champions Spain took on Poland in what was a reedition of the European Games' semi-final. And if by then the Polish put up a fight making the Spanish sweat to win, this time they won the match and without conceding any goals.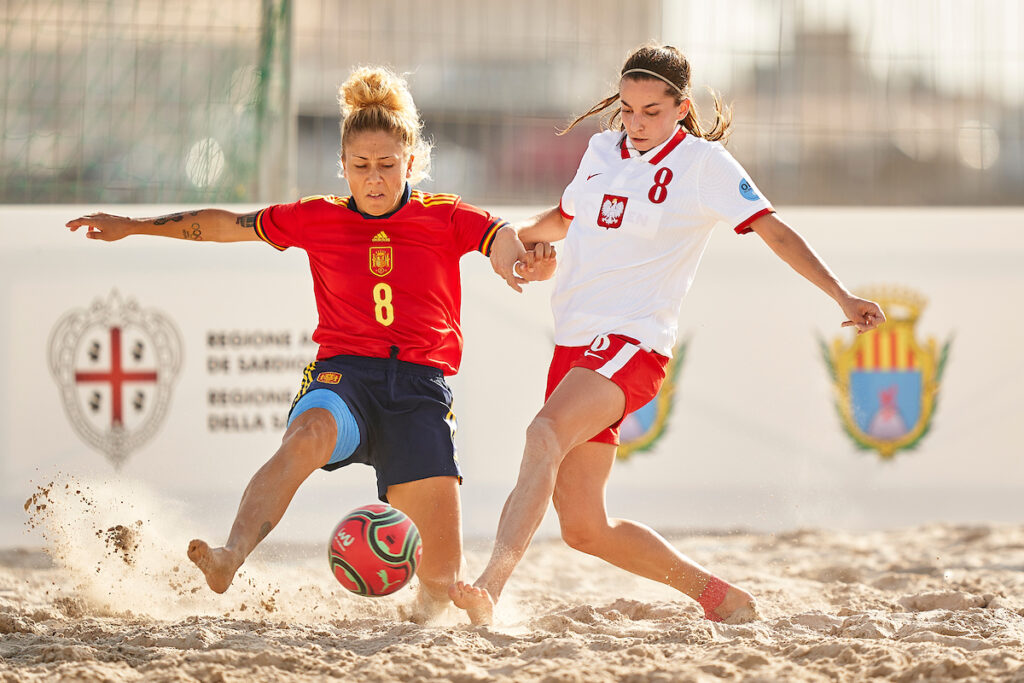 Halfway through the first period, Okoniewska scored the opener, giving Poland a lead that she would extend herself in the second period.
Until the final buzzer, the Polish relied on their defensive strength to hold on to the three points.
Hosts decide match in two periods
Italy beat Sweden 5-2
It took Vecchione less than two minutes to score Italy's first goal against Sweden, and she would score again eight minutes later to make it 2-0 for Del Duca's team. The Azzurri would go with a three-goal lead into the second period thanks to Privitera.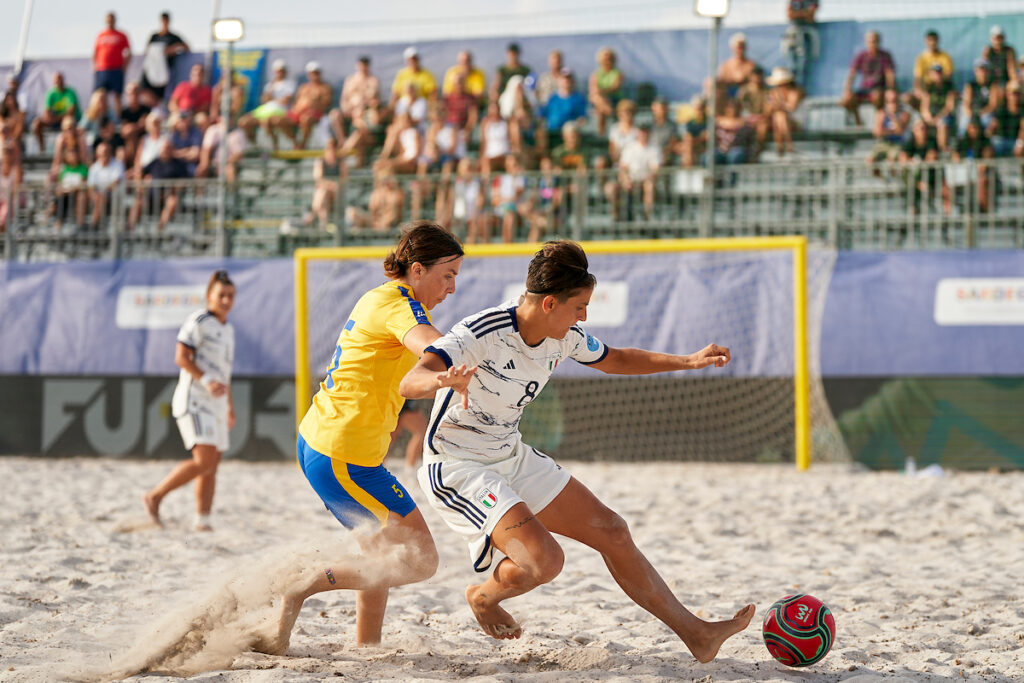 The second period had the same guidelines as the first one, with Santos and Olivieri signing the handful of goals.
The Swedes reacted too late, but Tuva managed to find the back of the net twice in the final period.
WATCH ALL MATCHES LIVE ON BEACHSOCCERTV.COM – SIGN UP HERE!
Results
Group A
Italy 5-2 Sweden
Group B
Spain 0-2 Poland
Group C
Portugal 4-1 Netherlands
Check all the stats of the Women's Euro Beach Soccer League on beachsoccer.com (click here)