El Salvador and the USA earned three important points on their way to achieve the qualification for the ANOC World Beach Games. At the Estádio Nacional Costa del Sol, two very different games unfolded on the first day of the ANOC World Beach Games Qualifier El Salvador 2023.
WATCH ALL MATCHES LIVE ON BEACHSOCCERTV.COM – SIGN UP HERE!
Quigley scores twice in USA's comfortable win
The United States entered the game determined, and by the end of the first period, they were already leading 3-0 against the Bahamas with goals from Kilee Quigley, Hannah Adler, and Lauren Leslie.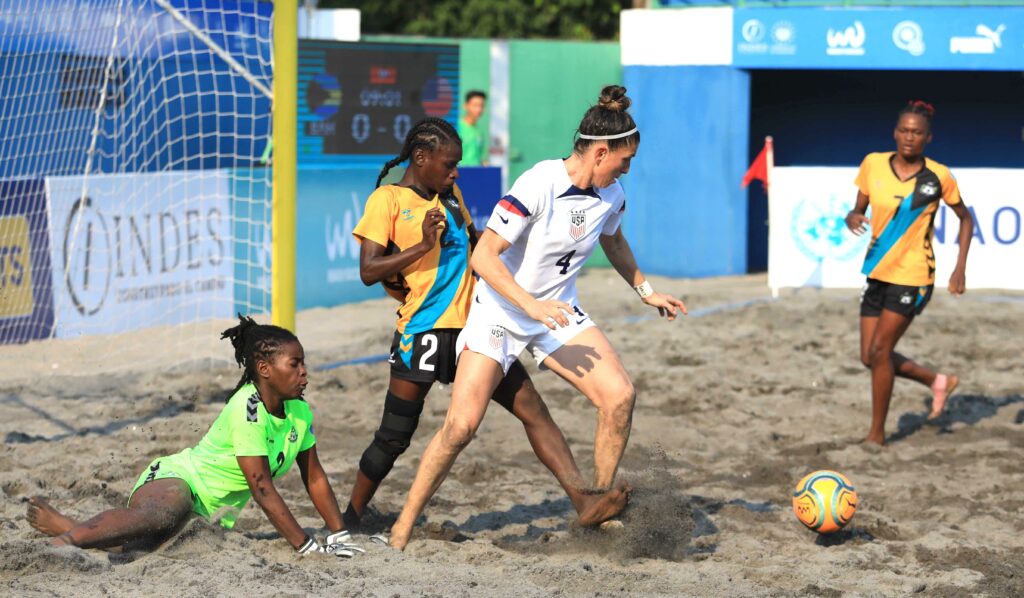 Kelly Garzon, who plays in the local league at club level, would further extend the American lead in the second half, and in the final period, Ali Hall and Kilee Quigley scored a second time to seal the result, which ended in a favorable 6-0 for Morgan Church's team.
Second period decisive for the hosts
The women's Selecta was caught off guard in the first period, during which they not only fell behind on the scoreboard but also showed concentration errors that facilitated the work of the Trinidadian team.
Fátima Pérez put El Salvador ahead when three minutes were played, but Aliyah Prince and Tsai-anne Fernandez turned the score around to make it 2-1.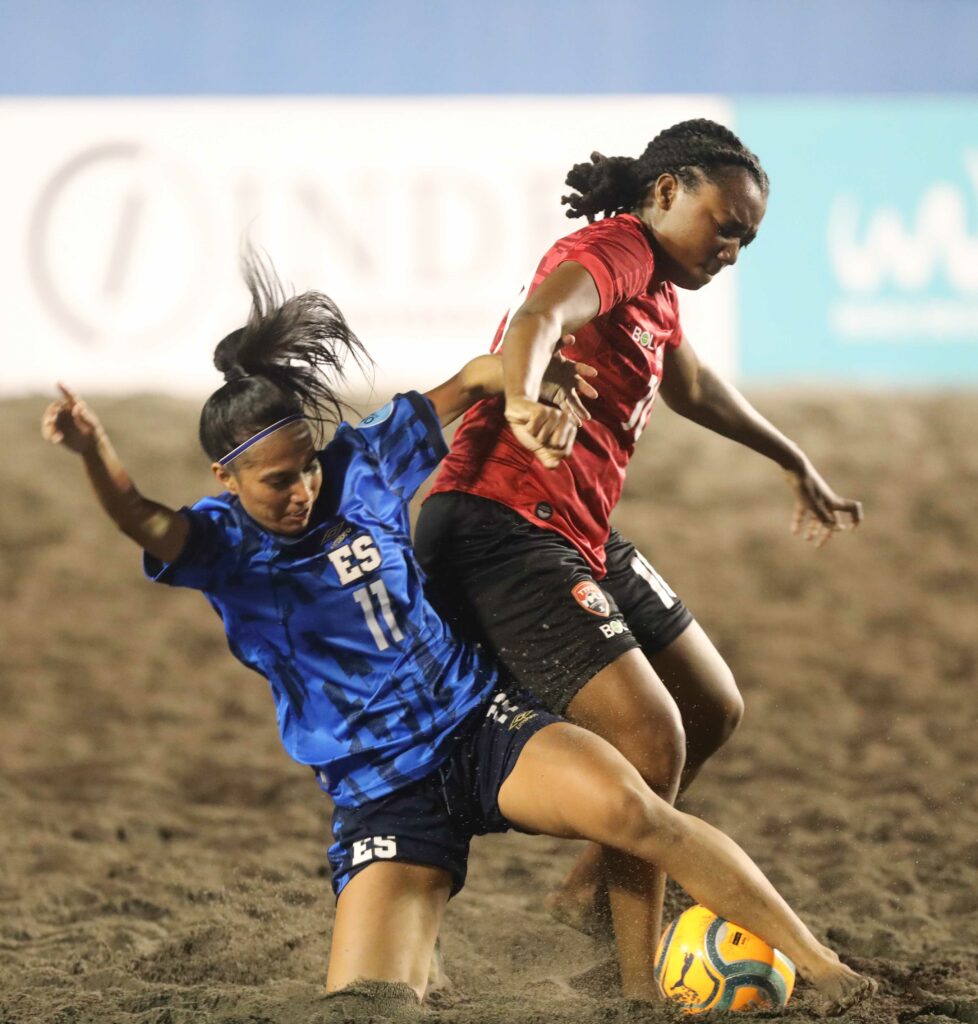 In the second period, Marisa Gonzales was brought down in the box and stepped up to take the penalty, which she converted to make it 2-2. Later, it was Irma Cordero who scored to make it 2-3 for El Salvador.
The confidence immediately returned to the Selecta, especially when Yaquelin Durán scored the 2-4, and with a header, Cindy Turcios got the final 2-5, before a third period without goals.
RESULTS
Matchday 1 (6 April):
Bahamas 0-6 United States of America
El Salvador 5-2 Trinidad&Tobago
Matchday 2 (7 April):
United States of America vs Trinidad&Tobago
El Salvador vs Bahamas
Matchday 3 (8 April):
Bahamas vs Trinidad&Tobago
El Salvador vs United States of America
You can check all informations about the ANOC World Beach Games Qualifier El Salvador on beachsoccer.com