The two teams secured qualification with Matchday 2 wins
---
El Salvador and the United States have secured their tickets to the ANOC World Beach Games Bali 2023 by defeating the Bahamas and Trinidad and Tobago respectively. The Selecta emerged victorious with a 5-1 scoreline over the Bahamian team, while the Americans emerged bagged a 7-2 win over Trinidad and Tobago. The two teams will face each other tomorrow for first place in the tournament.
WATCH ALL MATCHES LIVE ON BEACHSOCCERTV.COM – SIGN UP HERE!
Lethal Irma Cordero guides the hosts to victory
Unlike their game against debutants Trinidad and Tobago, El Salvador showed great concentration and organization in their lines tonight, which quickly allowed them to take the lead thanks to a standout performance by Irma Cordero.
The Barra de Santiago player scored a brace, and then goalkeeper Yahaira Maravilla, from the other end of the half, made it 3-0. Once again, an inspired Irma scored two more goals to put the scoreline at 5-0.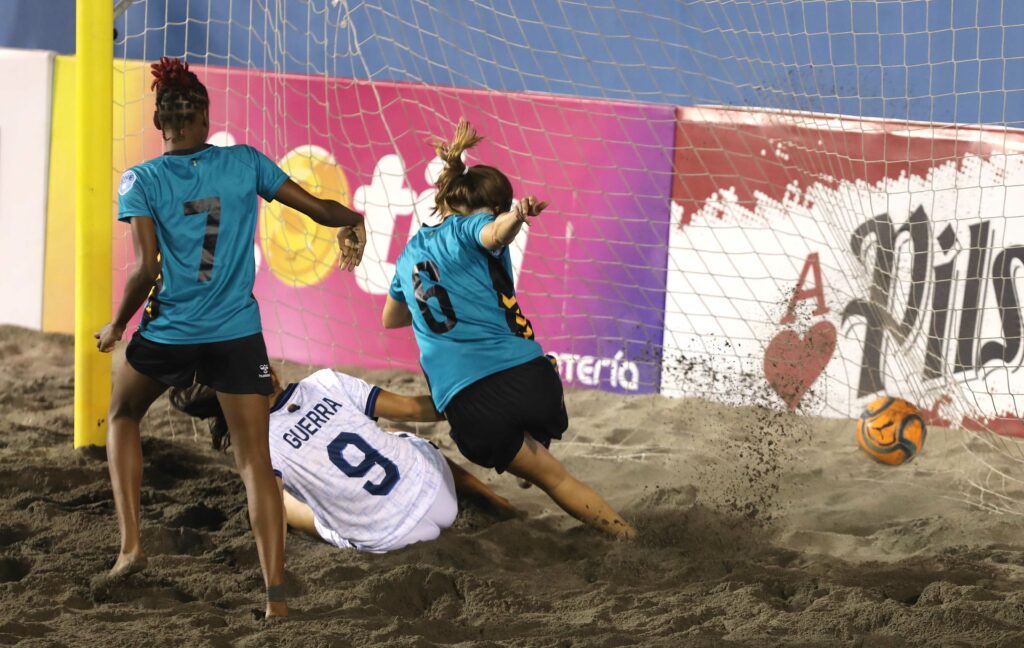 In the second period, the Selecta continued to attempt to score against Kendi Outten's goal, but the score remained unchanged.
In the closing stages of the game, the Salvadorans displayed great concentration, which allowed them to maintain possession of the ball and try long-range shots. However, in the last minute, Rachel Role pulled one back to make the final score 5-1.
Demolishing first period by the Americans
The United States knew that even with a win, they would have to wait for El Salvador to defeat the Bahamas to secure a ticket to the ANOC World Beach Games. Morgan Church's team with full speed to the first period, as a brace from Kilee Quigley and goals from Lauren Leslie and Hannah Adler put them ahead 4-0.
In the second half, Vanessa Lynn scored the fifth goal for the Americans, but Ketara Munreo got one back for Trinidad and Tobago to make it 5-1. Ali Hall extended the lead to 6-1.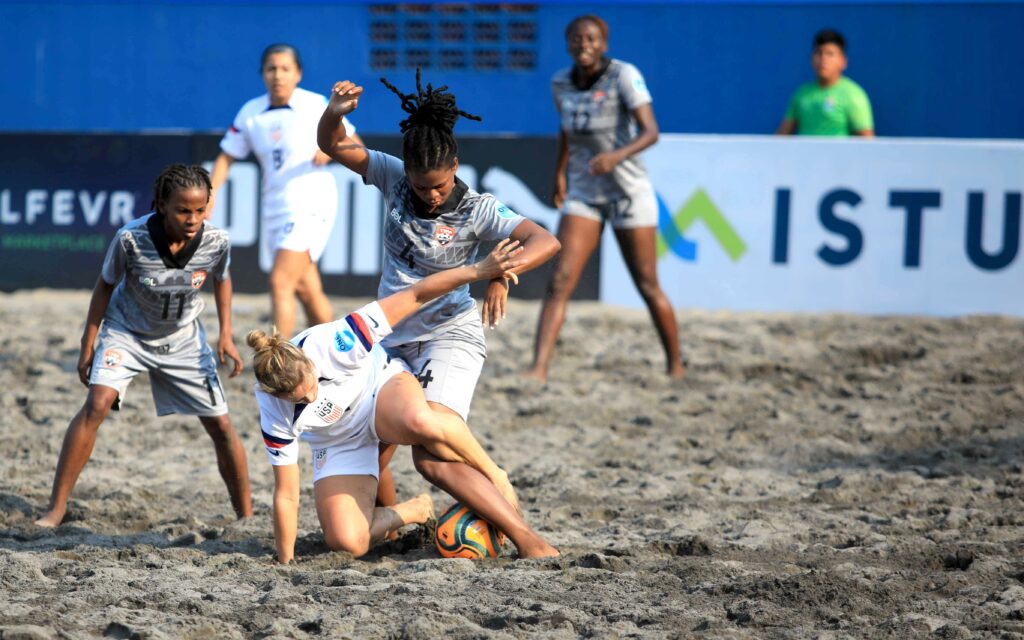 In the final period, the USA focused on maintaining possession and keeping the opponent away from their goal. With six minutes left to play, Hannah Adler scored the seventh goal, but Shaunalee Govia reduced the deficit by making it 7-2.
RESULTS
Matchday 1 (6 April):
Bahamas 0-6 United States of America
El Salvador 5-2 Trinidad&Tobago
Matchday 2 (7 April):
United States of America 7-2 Trinidad&Tobago
El Salvador 5-1 Bahamas
Matchday 3 (8 April):
Bahamas vs Trinidad&Tobago
El Salvador vs United States of America
You can check all informations about the ANOC World Beach Games Qualifier El Salvador on beachsoccer.com