Futagaki's girls claim their first International honour amid a wonderful atmosphere in Costa del Sol
---
The USA Beach Soccer National team bent hosts El Salvador to brilliantly clinch the El Salvador Beach Soccer Cup 2022. The Stars and Stripes' side stayed perfect during the whole tournament, and added a new win today that helped them write a golden chapter in their history.
The match against the Cuscatlecas was as contested as could be expected, with the hosts fighting for every single ball and every single centimeter of the pitch. Fatima Vasquez neutralized the US' advantage with a perfectly aimed free kick shot, but USA did not lose temper and sticked to the plan to end up prevailing in the game.
Two of the best players of the whole competition, Kilee Quigley and Lauren Leslie (the latter being awarded as the tournament's MVP) scored two magnificent goals that helped US Soccer seal a win that will go down as their first ever international honour.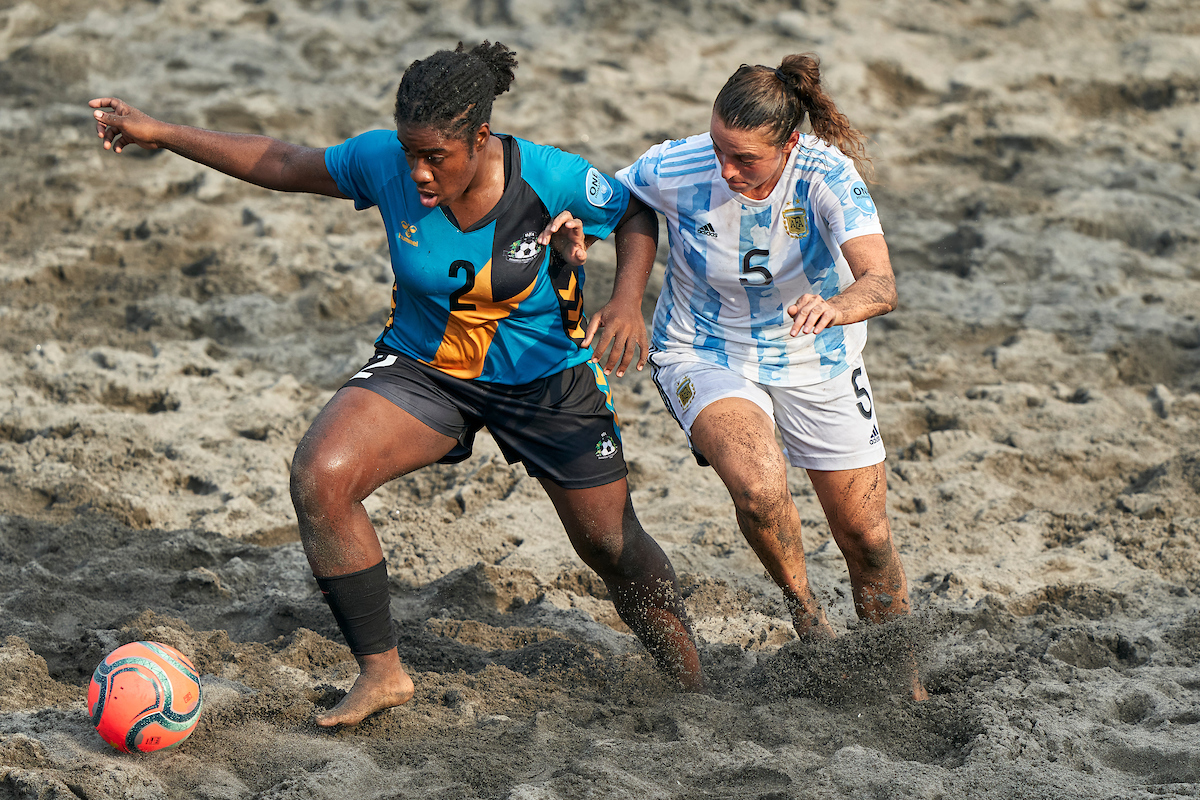 Argentina take care of business to end as runners-up
The Albiceleste needed a win and then wait for the game between USA and El Salvador to hop for the final second place. And they made sure that their part was accomplished.
A solid win over the Bahamas, with two goals by Agustina Tasinazzo (Top scorer of the competition)and Graciela Peralta, combined with USA's win over El Salvador, confirmed the silver medal for the Albiceleste, who can be very proud of their first intercontinental experience. They are here to stay.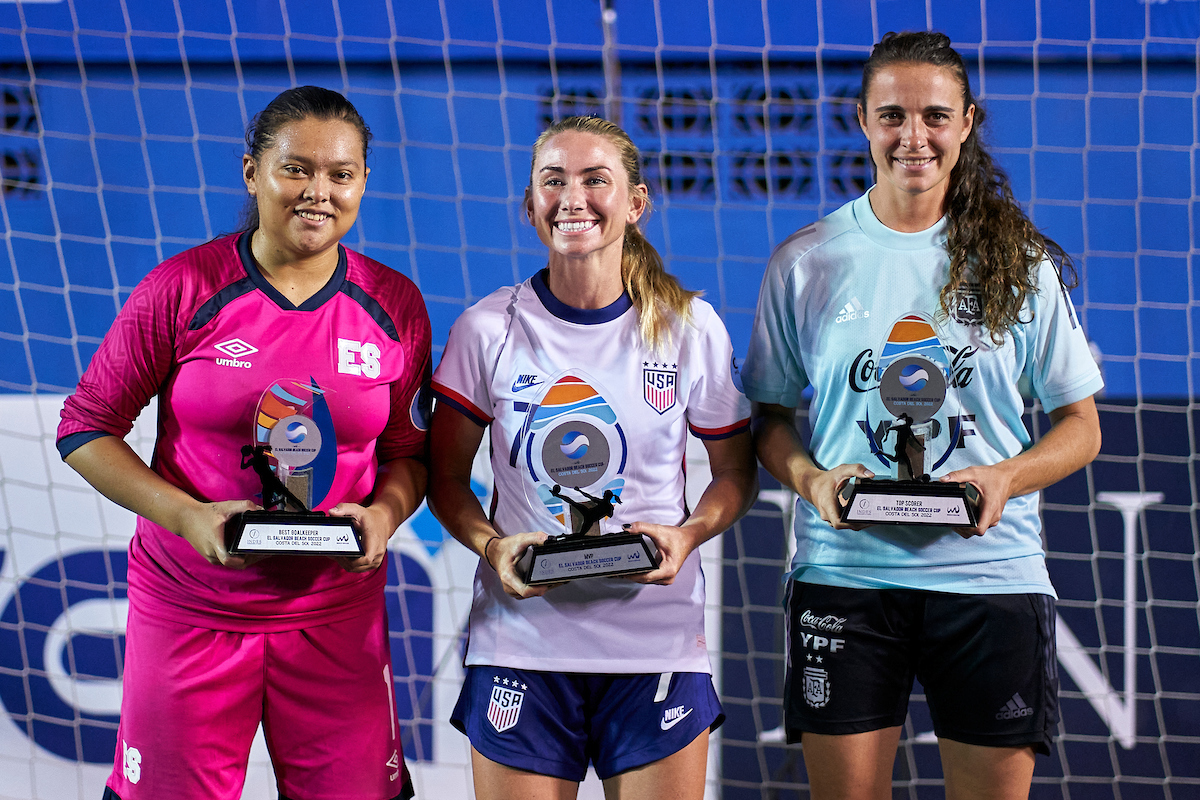 Click here for complete stats and standings: https://beachsoccer.com/event/womens-el-salvador-beach-soccer-cup-2022