The Cuscatleco side edge Mexico and become the champions of the competition in front of their own crowd
---
El Salvador National team ended this El Salvador Beach Soccer Cup they are hosting in Costa del Sol in the highest possible note: in front of their own crowd, beating one of their traditional opponents, CONCACAF giants Mexico, and with brilliant beach soccer.
Although the Azteca side made things very difficult for almost the whole game, staying ahead in the score for the first two periods, the late reaction by Rudis Gallo's lads, lead by new Salvadoran wonder Cesar Rivera, made it possible that the beach soccer festival ended as a true party for the local crowd.
Two goals by the Cuscatleco number six neutralized Christopfher Castillo's brace and ended up making El Salvador the champions of the competition.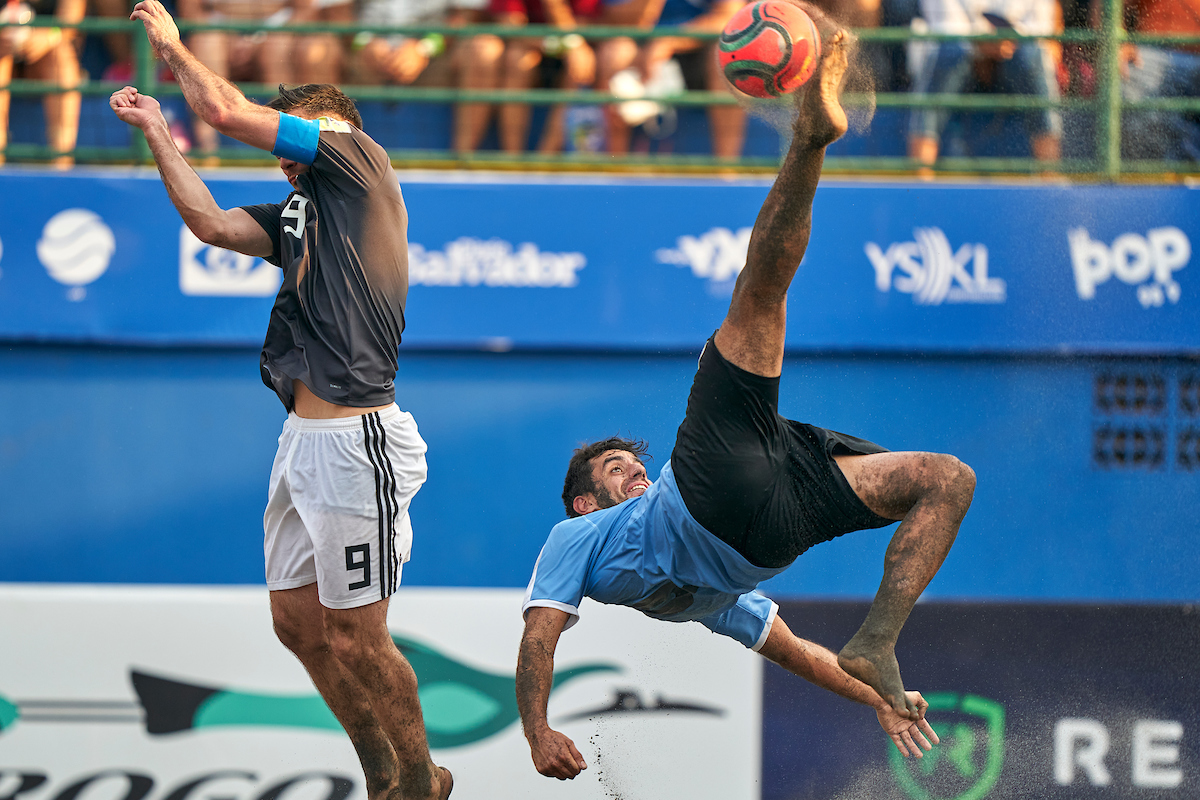 Uruguay seize first points
In the other match of the group, what began as the German dream to fight for the cup, ended up in a terrific grit display by the Uruguayan side, who snatched the final third place.
Nothing worked for Germany in the beginning, and Uruguay did take the best advantage of that, punishing their nets once and again. When The Mannschaft tried to react, things were already very much under control by the Celeste side, who finally managed to get their first win in the competition.
Click here for complete stats and standings: https://beachsoccer.com/event/el-salvador-beach-soccer-cup-2022