CONCACAF giants stay atop the El Salvador Beach Soccer Cup with brilliant beach soccer
---
Hosts El Salvador and the US Soccer National Women's Team secured wins in opening day in Costa del Sol. Whereas the side of Stars and Stripes overcame the reaction of a cheeky Argentinean side, the Cuscatlecas managed to keep things under control at all times in their clash against CONCACAF rivals the Bahamas, thus bagging three points, plus a +3 goal average, that get them on top of the standings in the El Salvador Beach Soccer Cup 2022.
USA bend mighty Argentina
The US Soccer Women's National team secured the first win of this El Salvador Beach Soccer Cup 2022, after prevailing against a spirited Argentinean side, who never seemed to be overwhelmed by the stage and by the fact that this was their international debut.
The North-American side used a fantastic free kick goal by Kilee Quigley to open the score, but that would be the exact format the Albiceleste would use to level things back through Sofia Massetto. The Argentinean number 7 would sting again to sweep his team ahead before the second leg was over.
USA did not lose temper, though, and kept attacking to turn things around. a 3-0 run in the last period, with goals by Ali Hall, Tori Huber and Lauren Leslie, sealed things for Futagaki's side, who confirms their candidacy to win this El Salvador Beach Soccer Cup.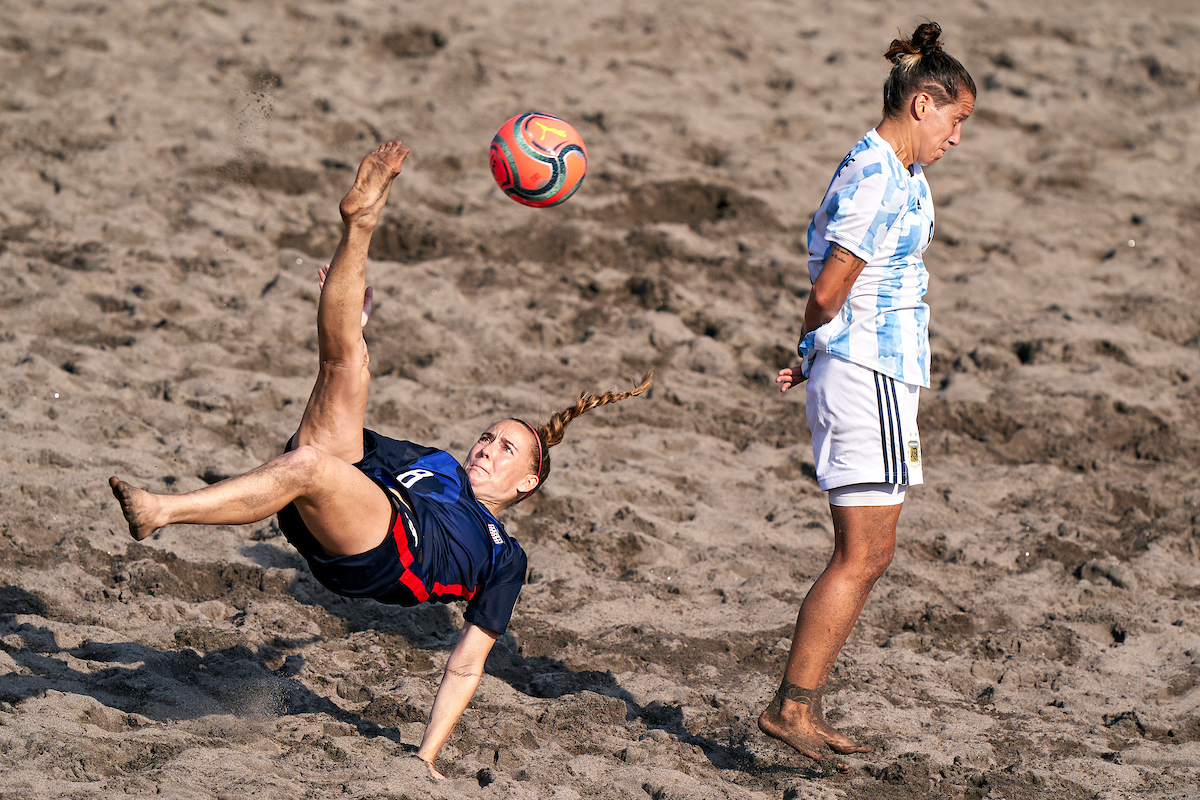 El Salvador run past Bahamas to command table
El Salvador sealed a comfortable win against Bahamas that has them sitting atop the standings of the El Salvador Beach Soccer Cup 2022. The more than two thousand fans at the Estadio Costa del Sol were treated to amazing goals and high-octane action, as the Cuscatlecas stormed past the Bahamian side.
Fátima Vásquez and Yahaira Maravilla, with one brace each, lead the way for the "beach crabs", who gave little option to their opponents today.
Click here for complete stats and standings: https://beachsoccer.com/event/womens-el-salvador-beach-soccer-cup-2022