The Americans imposed their quality in a 4-2 win over the hosts
---
The United States of America are the new winners of the ANOC World Beach Games Qualifier in the North and Central America and Caribbean region. Francis Farberoff's team defeated the 2019 runners-up El Salvador at the Estádio Nacional Costa del Sol with a scoreline of 4-2. Silveira was the MVP, Chris Toth the best goalkeeper, while Canale, Pacheco and Ramos won the top goalscorer award as they all netted four goals.
Canale's hat-trick leads USA to victory
The North-Americans' win was began to be designed with four minutes played, when Nick Perea broke the deadlock. Alessandro Canale's goal fest began three minutes later, but Heber Ramos pulled one back before the end of the first period.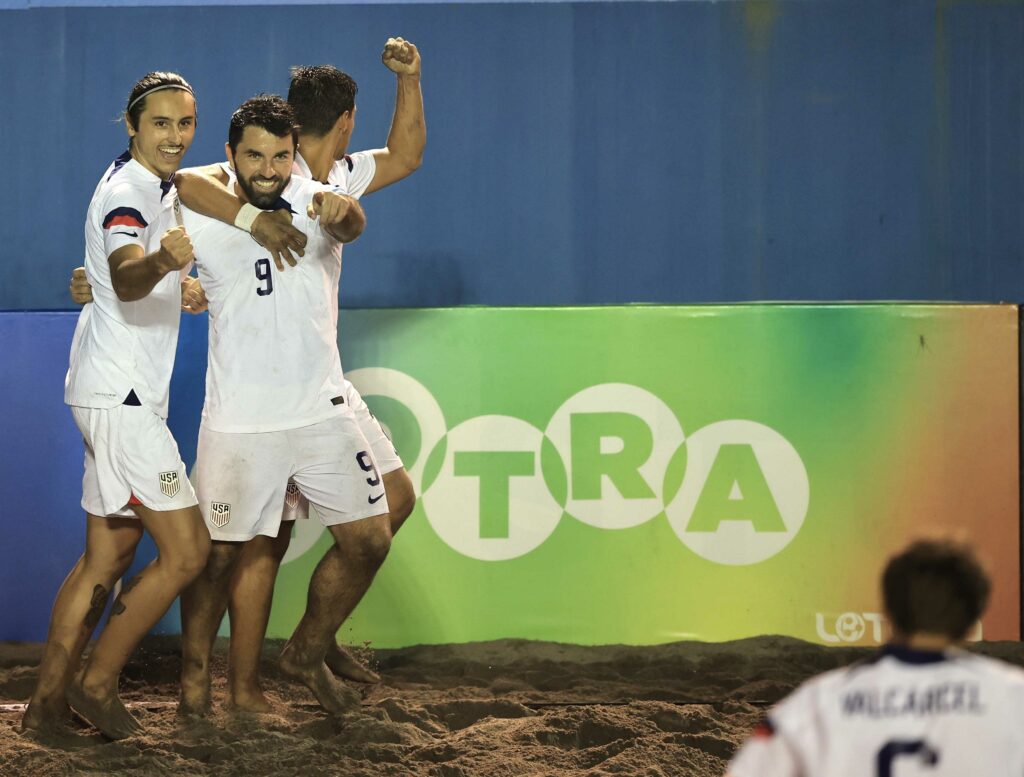 Canale found the back of the net twice in one and a half minute in the second period and with Chris Toth securing USA's goal, the win seemed close for the Americans.
Ramos would net his brace with less than four minutes to go but it was already too late for the home team.
Costa Rica take bronze medal
Los Ticos saw Trinidad & Tobago off with a 4-0 win with a brace from Medina to secure the third place, while Guatemala finished fifth following a 2-1 win over the Bahamas. Belize ended in seventh place.
You can check all informations about the ANOC World Beach Games Qualifier El Salvador on beachsoccer.com