During the Euro Winners Cup, we showcased how beach soccer can be enjoyed without barriers. Under the inspiring collaboration between Êkhô Sport and The Beach Soccer Foundation for the #OneHumanity campaign from UNAOC, we embarked on a groundbreaking initiative that celebrated diversity, inclusion, and the power of sport to bring people together.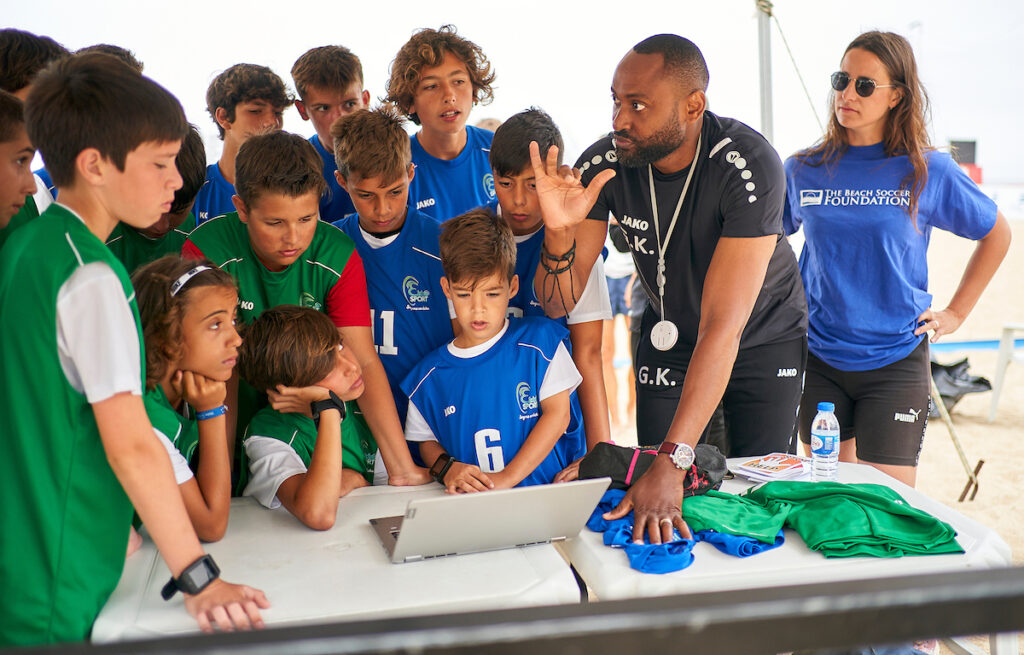 Êkhô Sport is designed to ensure that all children, regardless of their hearing condition, can actively participate in soccer without limitations. The innovative approach combines pedagogy and technology on the sports field, creating a platform for clear and effective communication.
The morning of June 17th was filled with excitement and joy as children from the Academia ACD "O Sótão" from Nazaré joined us. They showcased their skills, formed new friendships, met and interacted with Saki Kushiyama, Anaelle Wiard, Marie Bougard, Perrine Bivort, Rafa Padilha, Yoao Rolon and Thomas Depotbecker, and learned valuable lessons about teamwork and acceptance.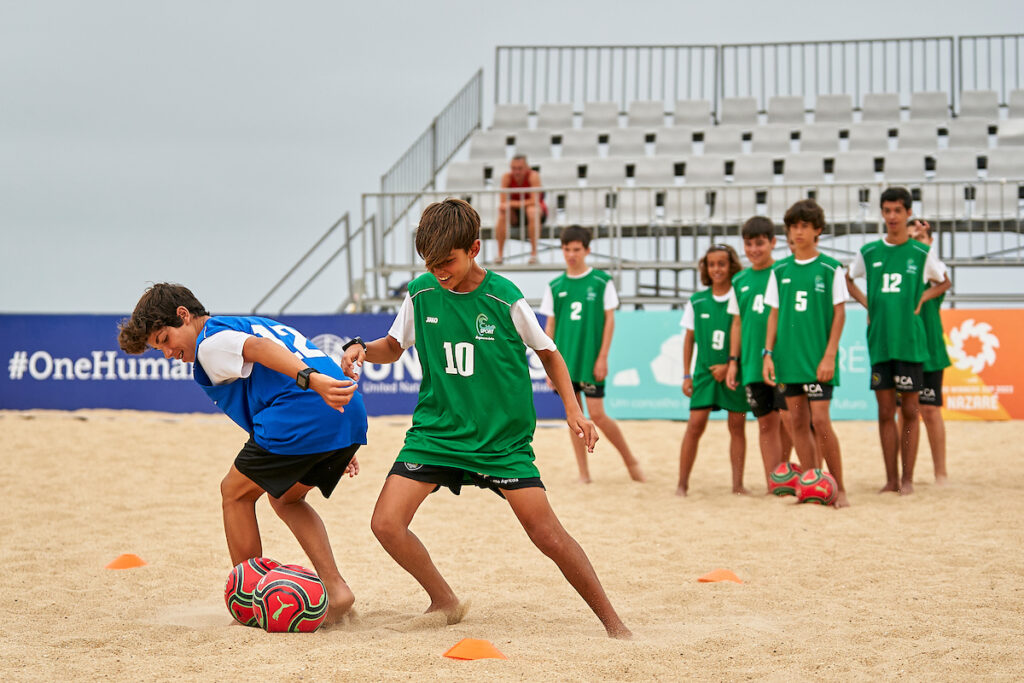 Our message is loud and clear: there should be no obstacles preventing anyone from playing or enjoying this beloved sport. This initiative serves as a powerful call for inclusion and diversity in sports, where everyone can participate on equal terms.