The Swiss ran out 7-2 winners over their visitors in Aarau
---
After an impressive run in the FIFA Beach Soccer World Cup 2021 just over a week ago, Switzerland welcomed the Three Lions for a friendly match.
The match took place in Aarau on Saturday 4 September and attracted many local fans who stuck around for autographs from their Swiss heroes.
Angelo Schirinzi's men had scooped all of the top individual awards at the world championships, as Noel Ott claimed the adidas Golden Ball, Glenn Hodel the adidas Golden Scorer and the adidas Golden Glove went to Eliott Mounoud, providing England with a tough task.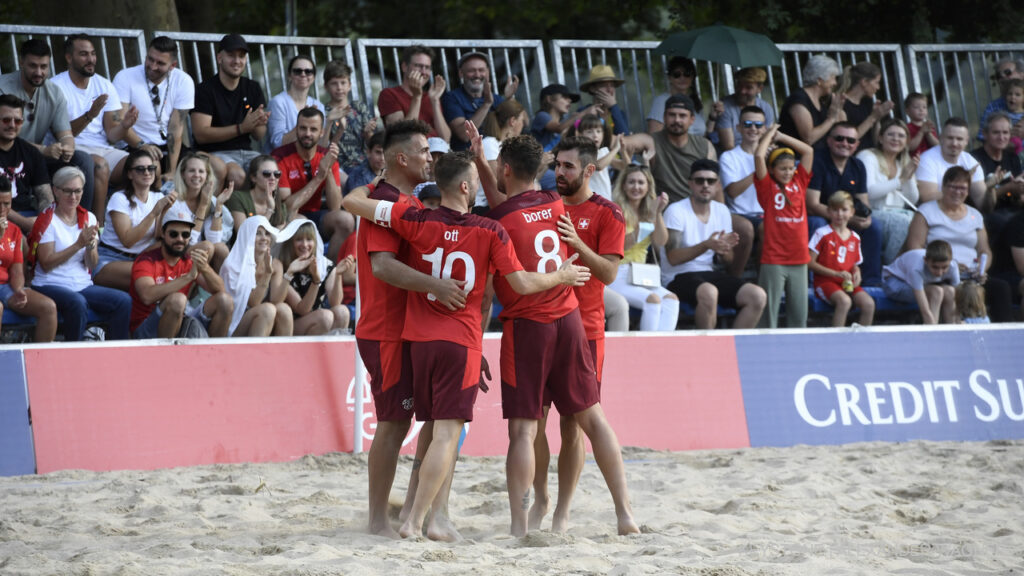 Goals from Stankovic (3), Borer, Spacca, Looser and golden boy Noel Ott wrapped up the friendly win for Switzerland against England, while goals from England's star striker Aaron Clarke and defender Scott Lawson were not enough stop the rampaging Swiss, who hit five in the third period.
The Nati finished third in the FIFA Beach Soccer World Cup in Moscow, and will now travel to Portugal to contend the European title at the Euro Beach Soccer League Superfinal.