– Fourth day of matches at Russia 2021
– Group C: Switzerland advance, Brazil awaken
– Group D: Uruguay back in mix, Lions of Teranga take down holders
Twenty-four hours after Japan became the first side to check into the last eight of the FIFA Beach Soccer World Cup Russia 2021™, two more teams followed after the completion of the second round of games in groups C and D on Sunday.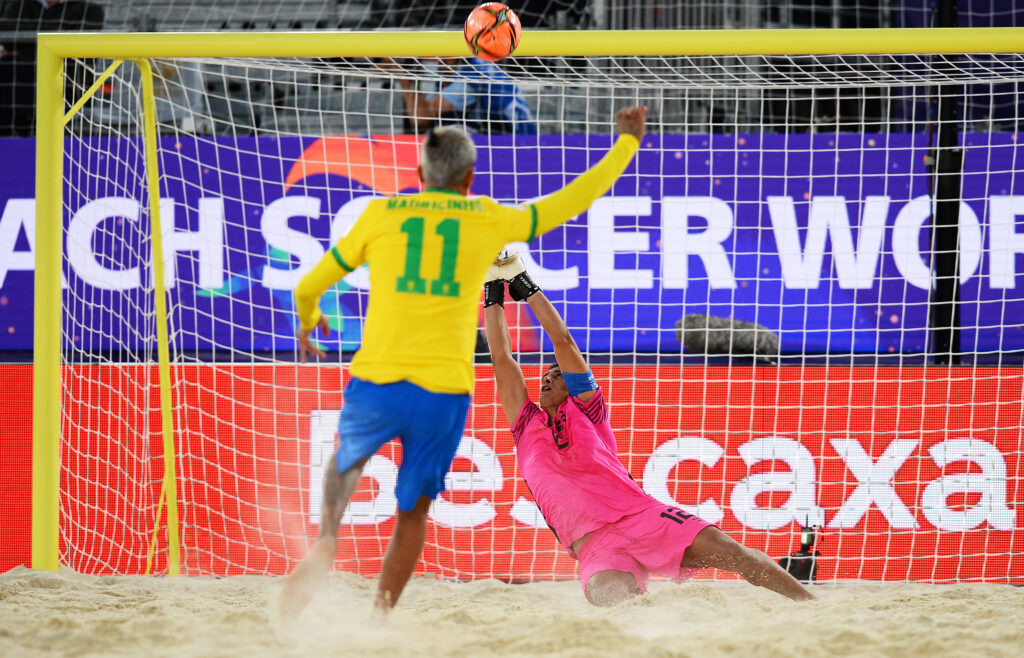 In Group C, Switzerland backed up their penalty-shootout victory over Brazil in their opening game with a 7-3 defeat of Belarus. That result, coupled with the Brazilians' 4-2 win over El Salvador, takes the Swiss into the last eight.
Comprehensively beaten by Senegal in their Group D opener, Uruguay bounced back in style with a 4-2 win over Oman, though the performance of the day came in the final game, as Senegal saw off defending champions Portugal to surge into the knockout phase.
RESULTS
Group C
Belarus 3–7 Switzerland
Brazil 4–2 El Salvador
Group D
Uruguay 4–2 Oman
Portugal 3–5 Senegal
KEY MOMENTS
Uruguay show their teeth
Uruguay's fabled grit has got them out of many a tight spot on grass, but it also seems to do the trick for them on sand. The South Americans' survival instincts were to the fore once more on Sunday. Held in check by Oman for 35 minutes, German Parrillo's side did what they do best and dug deep to eventually get the better of their determined opponents. "It was a match we had to win because we'd be on the verge of elimination if we hadn't," said Uruguay skipper Matias Cabrera. "We relied on our famous garra (grit) and we got the job done."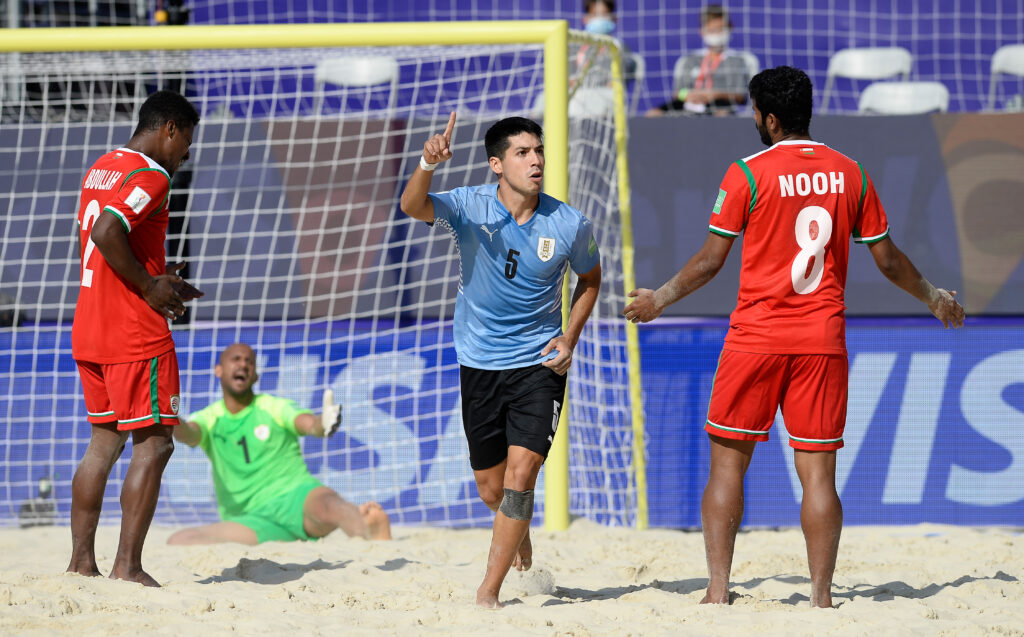 Rodrigo moving on up
Two days after Switzerland spoiled his 100th appearance for Brazil, Rodrigo took out his frustration on El Salvador, scoring twice and providing a couple of assists to help his side to victory. His brace took him two steps closer to the top ten of Brazil's leading all-time Beach Soccer World Cup marksmen. The winner of the adidas Silver Ball at Bahamas 2017, he needs ten more to pull level with Sidney and Juninho, who lie joint tenth on that list.
Stankovic at the double
Though his 36th birthday is just three days away, Switzerland's Dejan Stankovic continues to wreak havoc on the sand. The scorer of a brace against Brazil, the winner of the adidas Golden Boot at Dubai 2009 repeated the trick against Belarus, opening the scoring and then striking again to put his side back in front at 4-3. His double put him level with Gabriel Gori as the second-highest scorer in Beach Soccer World Cup history with 41 goals, still well behind the peerless Madjer, in a league of his own with 88.
A goal and a win for mum
The black armbands that Senegal's players wore for their game against Portugal were in tribute to Raoul Mendy's mother, who died on Saturday. Despite his grief, the No9 was on the sand at the Luzhniki Beach Soccer Arena and seemed to cover every grain of it. Working tirelessly up front, he created chance after chance and converted a couple himself to help fire the Lions of Teranga into the next round.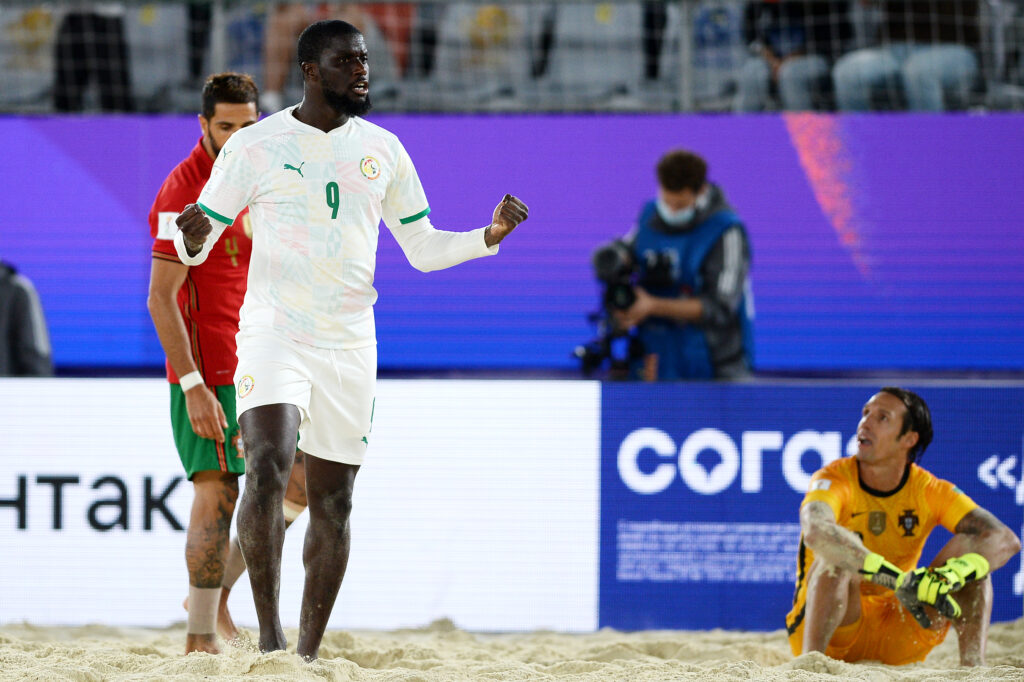 The Quote
"I don't know if Madjer still sleeps easy at night, because I'm hot on his heels. But joking aside, he's a legend and a bit of a father figure. Obviously I'm very proud to be second on the list of leading all-time World Cup goalscorers, but my goals today were more important. We've only played two games but I hope there are more to come so that I can close the gap a bit."
Dejan Stankovic
Text and Photos: FIFA