– Third day of matches at Russia 2021
– Group A: Japan ease through to last eight, hosts claim shootout win
– Group B: Memorable day for Mozambique, Tahiti impress again
Two days on from their first outing at the FIFA Beach Soccer World Cup Russia 2021™, the eight teams in groups A and B returned to the sand at the Luzhniki Beach Soccer Arena on Saturday. And just as they did on Thursday, they produced some stunning entertainment for the thousands of spectators in the stands.
Japan became the first side to move into the quarter-finals, beating USA 4-3 to consolidate their position at the top of Group A. RFU could have joined the Japanese a few hours later had they beaten Paraguay in normal time. In the end, they had to be content with a shootout win that leaves them waiting on a place in the last eight.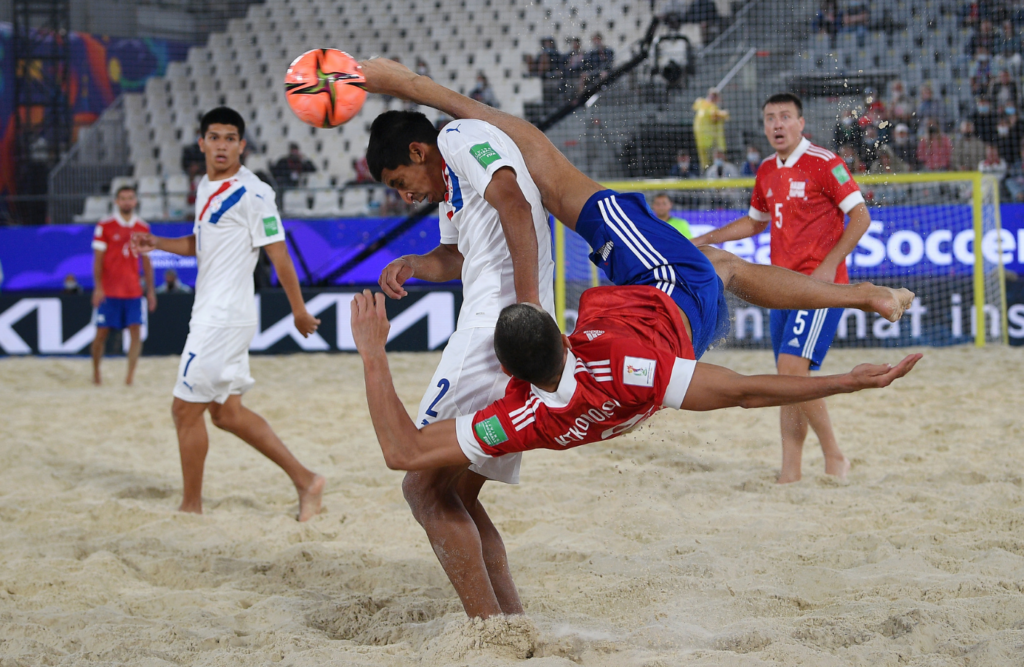 Over in Group B, Mozambique secured their first ever win in a FIFA tournament, beating United Arab Emirates 4-2. In the other game in the section, Tahiti and Spain played out a spectacular 20-goal thriller, with the Tiki Toa running out 12-8 winners.
RESULTS
Group A
Japan 4-3 USA
RFU 4-4 Paraguay (5-4 PSO)
Group B
Mozambique 4-2 UAE
Tahiti 12-8 Spain
KEY MOMENTS
Mozambique's history boys
In marking their debut appearance at the FIFA Beach Soccer World Cup with a 4-2 defeat of UAE, the Mambas have given themselves a chance of reaching the last eight. Their standout performer was Figo, who scored all four goals, taking his tournament total to seven and putting him in the lead in the race for the adidas Golden Boot.
Japan's Oba pays tribute to teammate Matsuda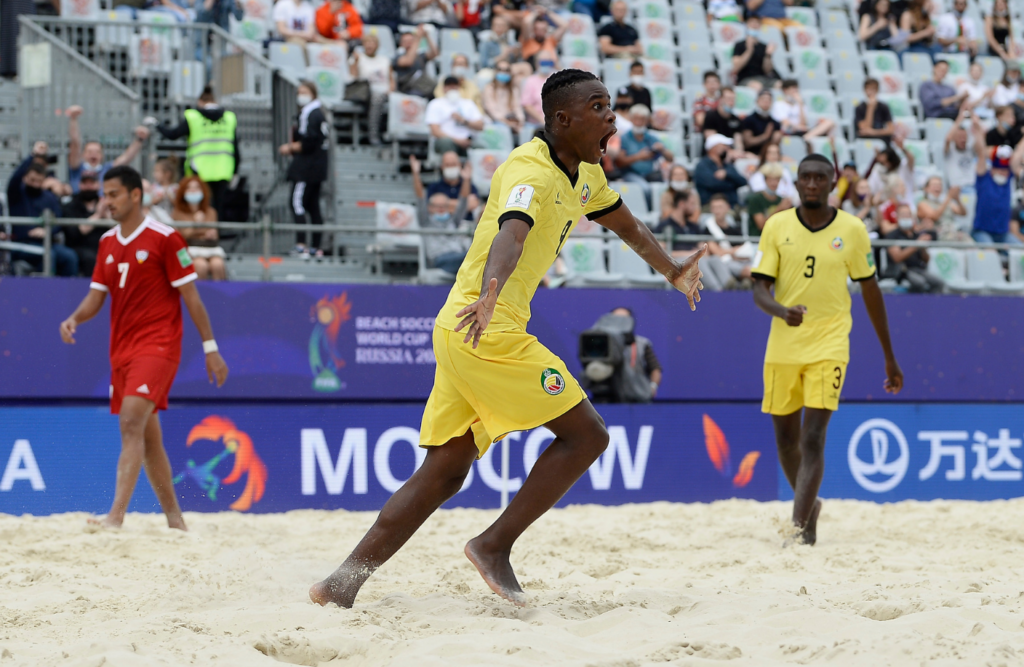 After scoring against USA, Takaabi Oba was quick to grab a Japan No. 4 shirt, as worn by Kosuke Matsuda, his teammate at Loewe Yokohama, who was ruled out of the tournament after picking up a serious knee injury a few days ago. "Kosuke's a teammate and a friend too," Oba told FIFA.com, with Matsuda's shirt on his back. "It was my way of telling him that he's in my thoughts."
Coach Zaveroni in the goals
Though he is about to turn 46, Tahiti player/coach Teva Zaveroni showed on Saturday that he still has what it takes. The oldest player on duty at Russia 2021, Zaveroni scored three of the 20 goals that his side and Spain served up in a match that will go down in tournament history. Only Portugal's 14-7 defeat of Uruguay at Dubai 2009 has produced more goals.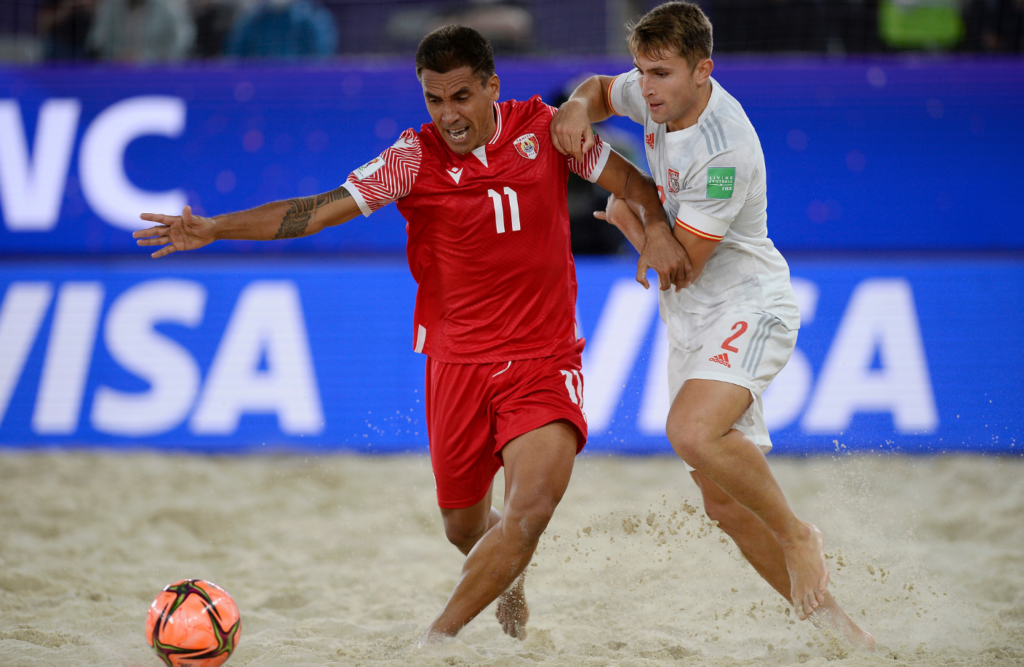 Goals in goalies' sights
Paraguay's Yoao Rolon scored the first goal by a keeper at Russia 2021, rifling home a superb volley from his own half in the seventh minute of the encounter with RFU. Opposite number Stanislas Kosharnyi hit back with a piledriver into the top corner midway through the second period. Earlier in the day, Mozambique custodian Anivaldo thought he had scored against UAE, celebrating with a superbly executed pirouette, only for the referees to rule it out because the hooter for the end of the second period had sounded a few seconds earlier.
The Quote
"It's incredible. The team is riding high and the boys really deserve it. We're playing for the four guys who've had to self-isolate, for our people – who've been through so much – and for our families. We're not the best players in the world but we're playing with heart, like we always do."
Tahiti player/coach Teva Zaveroni, talking to FIFA.com
Text and Photos: FIFA