The women's competition kicked off in Tarnów
---
Action from the Women's beach soccer tournament at the 3rd European Games Krakow Malopolska 2023 got underway on 27th June, with matches in Group A and B…
Watch all the beach soccer action from the European Games 2023 live here!
Group A
An Okoniewska brace helps Poland defeat Czechia
In Group A, host nation, Poland faced-off against Czechia.

The first goal came after seven minutes had been played and went to the hosts, as Katarzyna Gozdek acrobatically fired the ball off the far post and into the back of the net. Their second of the match came shortly after, as Okoniewska clinically finished from close range.

Both nations worked hard at an attempt to score the next crucial goal in the second period, but it took 11 minutes of the period for that goal to come and it was the third for Poland, as Nowak scored a goal at an important time for her nation, leading 3-0 with just the final period to play.

In the last period, Czechia started brightly as Pychova scored her country's first goal of the tournament, but that would be the only success that Czechia would see for the remainder of the period, as Poland scored their fourth and fifth of the match through Sobal and Okoniewska scored her brace, converting a penalty.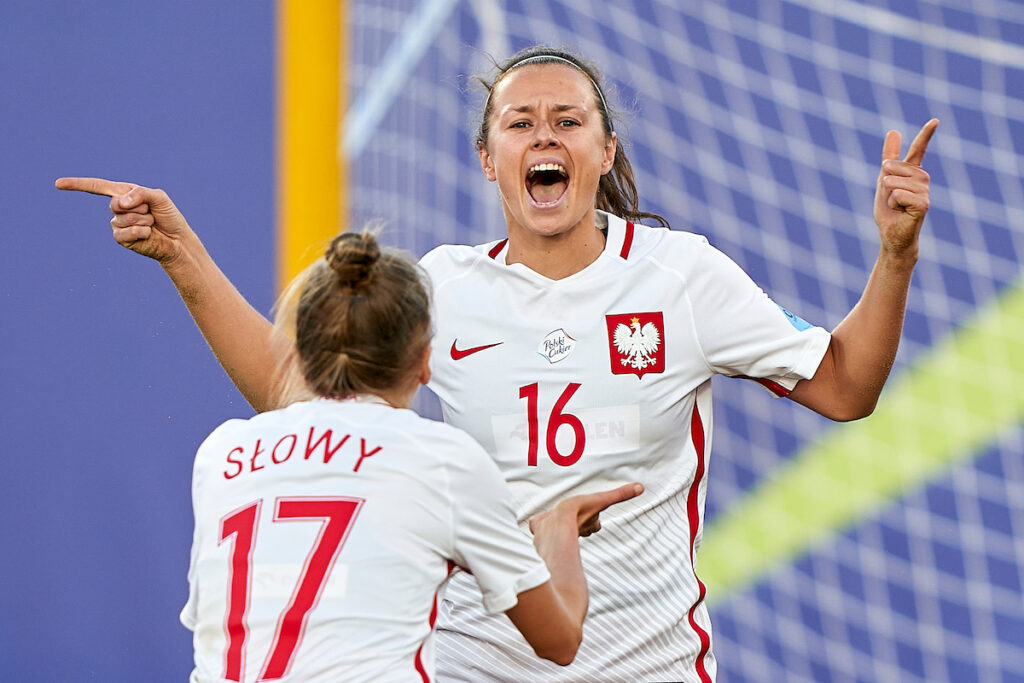 Group B
A winning start for Spain against Ukraine
Spain and Ukraine took to the Polish sand to begin proceedings in the Women's beach soccer tournament, in Group B.

It was a fantastic start for the Spaniards, as Alcaide opened the scoring from a long-range free-kick with just under three minutes played in the fixture. Women's Euro Winners Cup 2023 winner and Spain Captain, Andrea Miron, doubled the lead with a rocket of a strike into the top corner, and a third came as Adriana Manau perfectly squared the ball across the box for Cris to slam home.

Ukraine pulled one back early in the second period through Vasyliuk, and Klipachenko scored a few minutes later to bring them within touching distance of the Spanish side. However, Spain regained a two-goal advantage, as Cris found her second of the match after heading in a lofted pass from Miron. Both sides then found the net again before the end of the period, as Klipachenko found her brace, sliding the ball in at the back stick after a great bit of footwork from Shulha. Moments later, Alcaide netted her brace too, after following up on Sara's attempt to tap in, to give Spain a 5-3 lead with 12 minutes left of play.

Higicontrol Melilla team-mates combined for Spain's sixth of the match in the third period, as Andrea Miron scored an extraordinary strike for her second of the game following a kick in from Jessi. Shulha scored a consolation and Ukraine's fourth as she hit the ball low into the right corner.

A victory for Spain to kick-start their European Games 2023 beach soccer journey.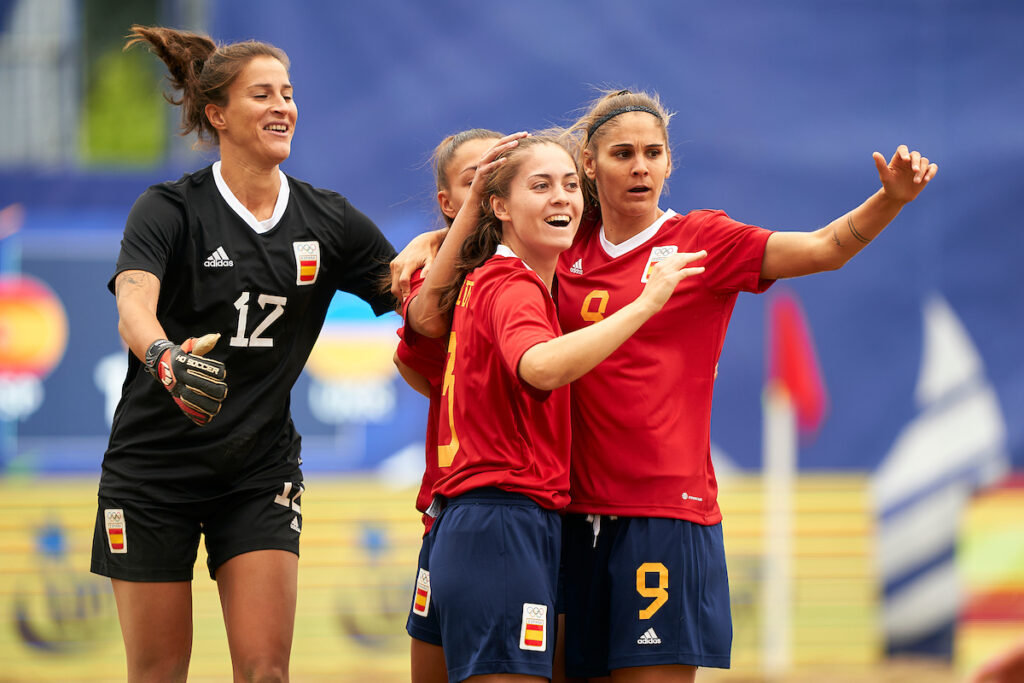 Click here for complete scorers, stats and standings from the women's competition!
Results
Group A
Poland 5-1 Czechia
Group B
Spain 6-4 Ukraine