The Tricolor beat São Domingos in the men's final, while the team from Alagoas took revenge from last season's final against São Pedro
---
With a 100% victorious campaign, Sampaio Corrêa have lifted the Brasileirão 2022 trophy. The competition took place between 20 and 25 September at the Centro Esportivo Santos Dumont in Recife, Pernambuco.
After defeating Atlético Potengi-RN, Náutico BT-PE and Sport-PE in the group stage, Sampaio Corrêa eliminated Internacional in the quarter-finals and Anchieta in the semi-finals to book a place in the decisive match against São Domingos, who had eliminated ARUC and Sport in the quarter- and semi-finals.
Paulinho and Emanuel sent both teams levelled to the second period, which was action-packed with seven goals. Miguel Jr. gave the Alagoanos the lead but Antônio and goalkeeper Bobô turned the result around. Léo equalised again, but the team from Maranhão would go into the final period winning with Bobô's second goal and Alisson replying to Juninho Alagoano's strike to put the scoreboard showing 5-4.
Reyder levelled the result with seven minutes to go, but it was Bobô's day, and the goalkeeper secured the title for his team by scoring the hat-trick that sealed the final result in 6-5.
Bobô won both the best goalkeeper and MVP award, while Anchieta's Lucão was the top goal-scorer.
RESULTS
Matchday 1 – Tuesday 20 September
CTE Colatina 4-3 Brusque
São Domingos 3-1 São José
Confiança 4-8 Anchieta
Internacional 4(3)-(1)4 ARUC
Náutico BT 2-3 Sampaio Corrêa
Sport 3-2 Atlético Potengi
Matchday 2 – Wednesday 21 September
ARUC 6-2 São José
Anchieta 4-1 CTE Colatina
São Domingos 4(3)-(5)4 Internacional
Brusque 7-5 Confiança
Sport 3-7 Sampaio Corrêa
Náutico BT 1-10 Atlético Potengi
Matchday 3 – Thursday 22 September
Atlético Potengi 1-2 Sampaio Corrêa
Confiança 4-8 CTE Colatina
São José 3-4 Internacional
ARUC 2-0 São Domingos
Anchieta 5-4 Brusque
Sport 5-2 Náutico BT
Quarter-finals – Friday 23 September
ARUC 2(3)-(4)2 São Domingos
Anchieta 7-5 Atlético Potengi
Sampaio Corrêa 3-2 Internacional
CTE Colatina 3-4 Sport
Semi-finals – Saturday 24 September
São Domingos 7-2 Sport
Anchieta 0-1 Sampaio Corrêa
Third place play-off – Sunday 25 September
Sport 1-9 Anchieta
Final – Sunday 25 September
São Domingos 5-6 Sampaio Corrêa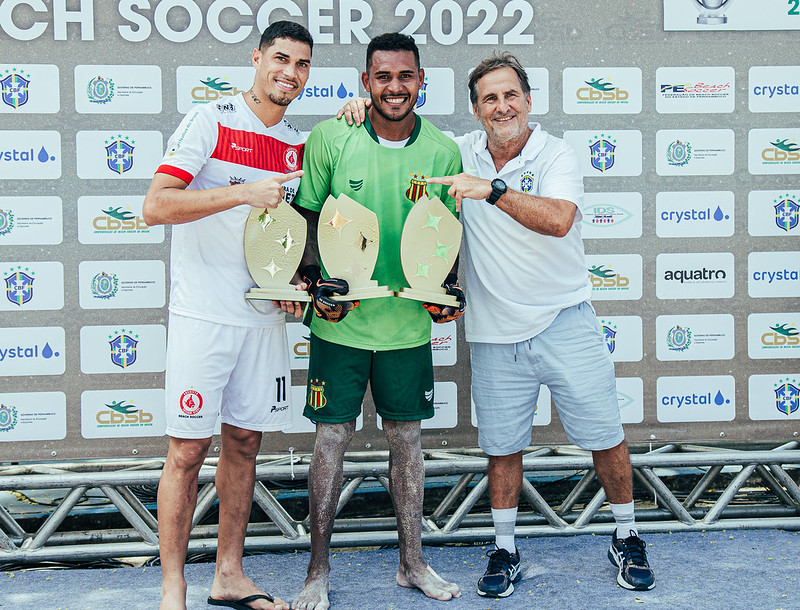 INDIVIDUAL AWARDS
Best goalkeeper: Bobô (Sampaio Corrêa)
Top goal-scorer: Lucão (Anchieta)
MVP: Bobô (Sampaio Corrêa)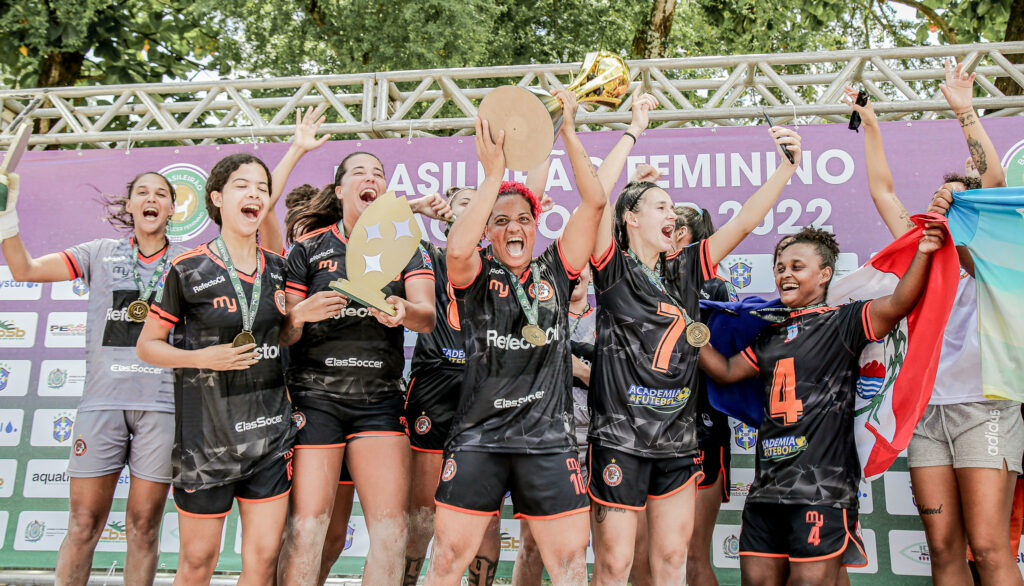 UDA take revenge from last year
The reedition of last season's final between União Desportiva Alagoana and São Pedro went the team of Alagoas's way.
The team from Maceió booked their place in the final at the Centro Esportivo Santos Dumont in Recife after seeing Moto Club off in a thrilling 6-6 semi-final that was decided on penalties, while São Pedro beat Sport.
After a goalless first period, Dani Barboza and Dani Rodrigues scored for UDA, while Jasna and the tournament's top-scorer Tai did the same for São Pedro, leaving the scoreboard levelled going into the third period.
UDA's title confirmation came in the final period with Dani Barboza's second goal and Nayara sealing the deal to put the final result in 4-2 for the team from Alagoas.
Dani Barboza was named the best player in the competition while UDA's Naty claimed the award for best goalkeeper.
RESULTS
Matchday 1 – Wednesday 14 September
Confiança 2-8 São Pedro
Moto Club 4-3 ADM Mangabeira
Sport *6-5 UDA *(After extra time)
Matchday 2 – Thursday 15 September
São Pedro 3-1 Moto Club
Sport 6-0 Confiança
ADM Mangabeira 2-5 UDA
Matchday 3 – Friday 16 September
Moto Club 5-4 Sport
Confiança 2-4 ADM Mangabeira
São Pedro 4-2 UDA
Semi-finals – Saturday 17 September
Moto Club (0)6-6(3) UDA
São Pedro 6-3 Sport
Third place play-off – Sunday 18 September
Moto Club 1-3 Sport
Final – Sunday 18 September
UDA 4-2 São Pedro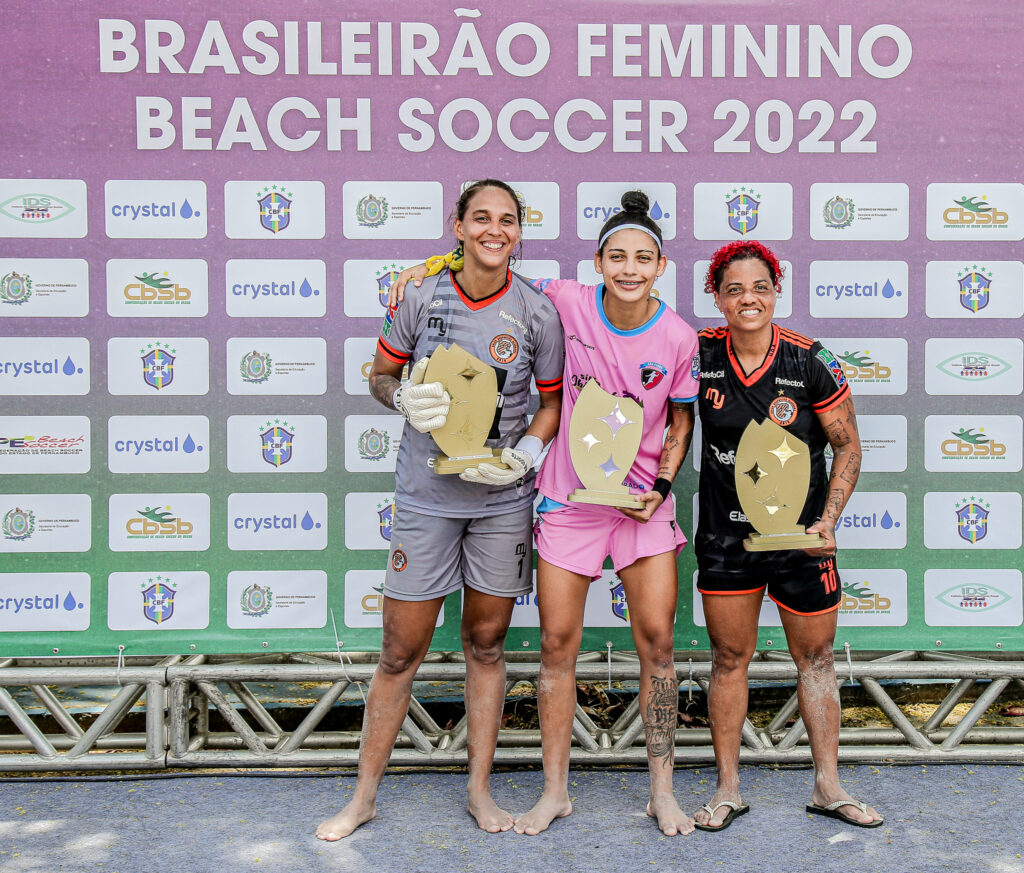 INDIVIDUAL AWARDS
Best goalkeeper: Naty (UDA)
Top goal-scorer: Tai (São Pedro)
MVP: Dani Barboza (UDA)
Photos: Giulianno Moroni/CBSB