UAE kicked off their Intercontinental Cup with a win over Spain as Senegal and Iran also take three points
---
Four sizzling matches kicked off the tenth edition of the Tecnotree Intercontinental Beach Soccer Cup in Dubai, as the world's top teams 48 goals between them on Day 1.
Kotenev was the world champions' hero as he found an essential extra time goal for Russia against Japan on Day 1 of the Intercontinental Cup.
The Emirati hosts also tasted victory, outclassing Spain to win 6-4, and Senegal turned over the European champions Portugal convincingly in Group A, while defending champions Iran turned their first match against Paraguay around in style to seal the three points.
Portugal 4-7 Senegal (Group A)
The last time these sides met, Senegal dealt Portugal a devastating blow in the group stage of the 2021 FIFA Beach Soccer World Cup Russia this summer.
The European champions drew first blood today though, as Pintado opened his Intercontinental account in ridiculous style, spinning a vicious strike into the top corner.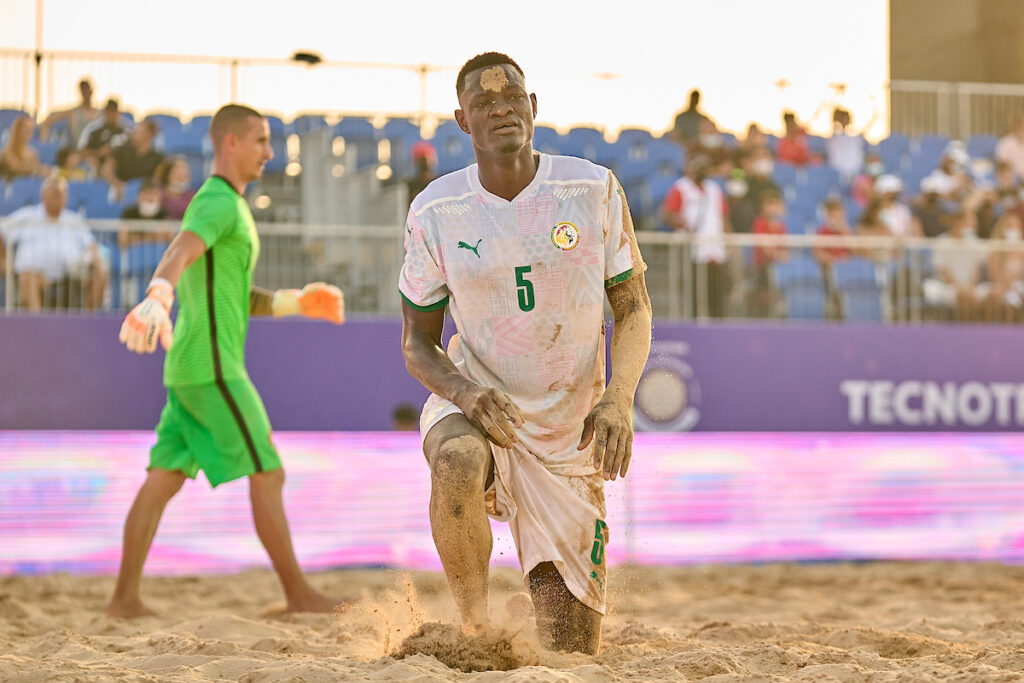 Raoul, who shone brightly at the World Cup to earn the Bronze Ball, equalised in style minutes later. A rocket from Leo Martins and an unfortunate Andrade own goal had the sides even at the first break.
Senegal pulled ahead in the second period with more wonder strikes from Diatta, Sylla and Diagne, but captain Torres and Pinhal netted to have Portugal hot on their heels.
Brace-completing goals for Sylla and Roaul, who slotted home a calm penalty for the Senegalese seventh, pushed the Lions into a more comfortable lead and with the score at 4-7 at the final whistle, once again, Portugal were well-beaten by a superior Senegal.
Oumar Sylla's side showed once more that they are undoubtedly one of the world's top beach soccer teams.
Goals: 1-0: Pintado, min. 11 (1); 1-1: Raoul, min. 9 (1); 1-2: Andrade (OG), min. 8 (1); 2-2: Le Martins, min. 1 (1); 2-3: Diatta, min. 10 (2); 3-3: Torres, min. 7 (2); 3-4: Sylla, min. 2 (2); 3-5: Diagne, min. 2 (2); 4-5: Pinhal, min. 0 (2); 4-6: Sylla, min. 10 (3); 4-7: Raoul, min. 1 (3);
UAE 6-4 Spain (Group A)
In another replay from the FIFA Beach Soccer World Cup group stages, La Roja took a step toward defeating UAE for the second time this year as Joselito polished off a slick move to take the lead.
UAE Captain Walid hit back seconds later with a goal from close range, and then Waleed Beshr pounded in a second from distance.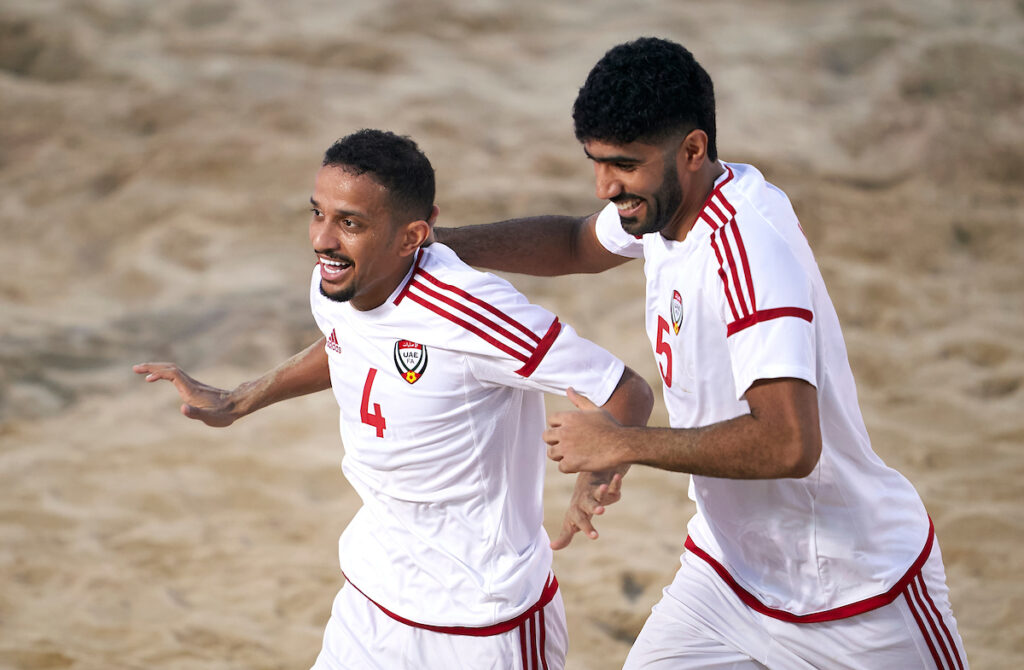 In the next period, the Emiratis did well to hold off the Spanish attacks and two clinical goals from Malahi and Ahmed saw them pull ahead of the visitors, taking the score to 4-1 heading into the last 12 minutes.
Spain struggled to get back into the match against their superior hosts, but a shining light was the performance of recent recruit Joselito. The 24-year-old netted a goal in each period to complete a hat-trick on his Intercontinental Cup debut.
In the final third, UAE took their tally to six, and even a defensive slip-up where Eduard Suarez pulled a goal back for Spain wasn't enough to turn the match around, and the hosts' tenth Intercontinental campaign gets off to the ideal start.
Goals: 0-1: Joselito, min. 6 (1); 1-1: Walid, min. 6 (1); 2-1: Waleed B., min. 5 (1); 3-1: A. Malahi, min. 4 (2); 4-1: Ahmed B., min. 3 (2); 5-1: Abbas, min. 0 (2); 5-2: Joselito, min. 0 (2); 5-3: Joselito, min. 9 (3); 5-4: Eduard, min. 2 (3); 6-4: Waleed B., min. 2 (3);
Russia 7-6 Japan (Group B) *AET
The last time Russia played Japan, there was a FIFA Beach Soccer World Cup at stake, and Russia were superior on that day.
In their opening game at the Intercontinental Cup, Nikonorov, who was the top scorer at last week's Mundialito de Clubes, beat Japan captain Ozu to a loose ball hanging in the air to poke in the opening goal.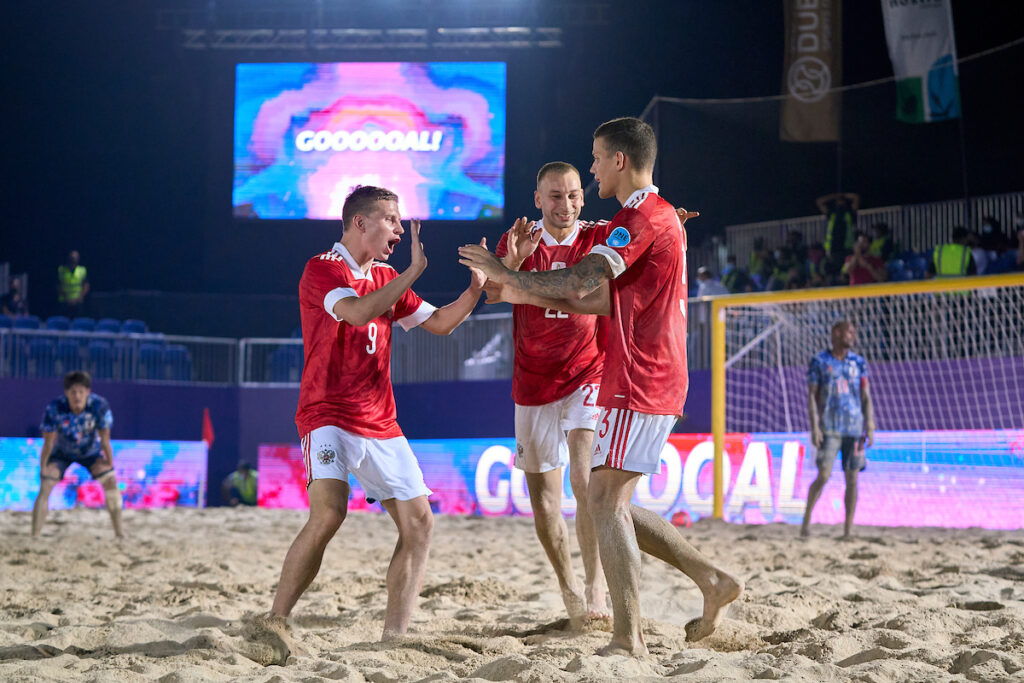 Paporotnyi doubled the lead soon after, and even when Okuyama gave the Samurai Blue some hope of regaining a foothold in the match by scoring a penalty, Nikonorov did the same at the other end to make it 3-1.
Yamauchi hit back in the second period, and although Nikonorov completed his hat-trick, the Japanese mounted a brilliant comeback, with second goals from Okuyama and Yamauchi making the score 4-4 going into the last 12 minutes.
Ozu and Nikonorov, undoubtedly the star performers for their teams today, each netted in the dying minutes to keep the scores equal and force the first game to an added three minutes.
What better moment to score your first Intercontinental Cup goal than in extra time to win the match, and that's exactly what Andrey Kotenev did, knocking in the decider from close range to take the final score to 7-6.
Goals: 1-0: Nikonorov, min. 10 (1); 2-0: Paporotnyi, min. 9 (1); 2-1: Okuyama, min. 8 (1); 3-1: Nikonorov, min. 8 (1); 3-2: Yamauchi, min. 8 (2); 4-2: Nikonorov, min. 2 (2); 4-3: Okuyama, min. 2 (2); 4-4: Yamauchi, min. 1 (2); 4-5: Ozu, min. 10 (3); 5-5: Nikonorov, min. 4 (3); 6-5: Novikov, min. 2 (3); 6-6: Ozu, min. 2 (3); 7-6: Kotenev, min. 2 (ET);
Iran 8-6 Paraguay (Group B)
Iran are the only team at the Intercontinental Cup who didn't play in the FIFA Beach Soccer World Cup, and arrive in Dubai desperate to make up for their time off the international beach soccer stage.
Paraguay, competing in only their second Intercontinental Cup, ran riot against the reigning champions in the opening period, as they netted three spectacular strikes from the Medina brothers and Benitez.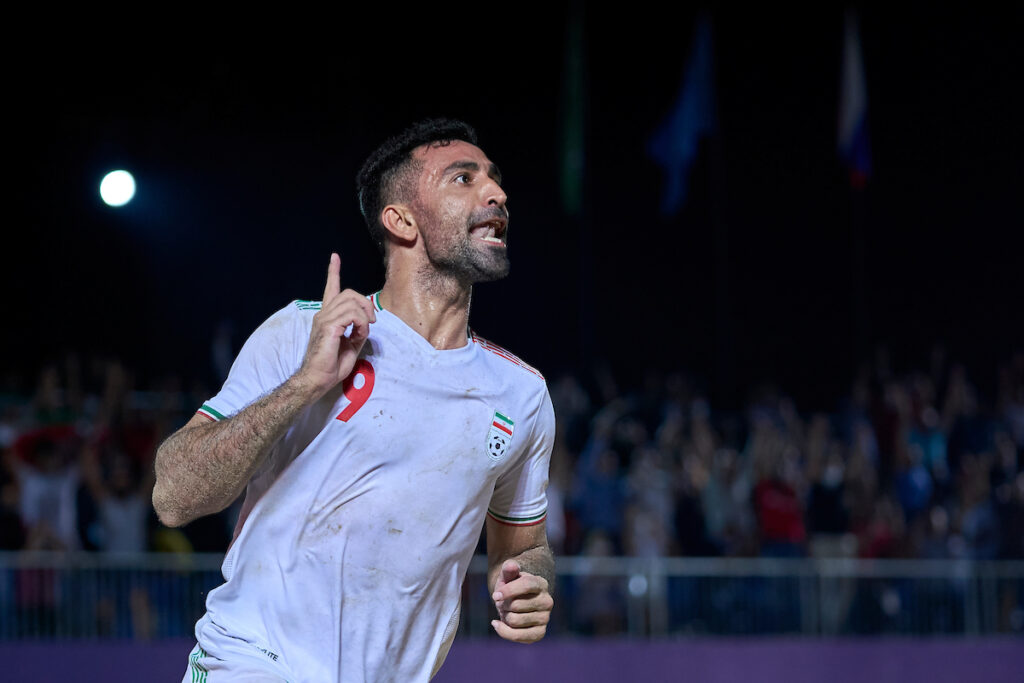 Whatever coach Abbas Hashempour said to his squad at the first break clearly did the job, as five equally as impressive goals saw Shir, Kiani, Moradi and then a brilliant brace from Mokthari – when was the last time you saw a bicycle kick/nutmeg?! – nosed Iran ahead with seconds of the middle period to go.
After such a promising start against the three-time champions, Paraguay struggled to break through the Iranian defence which they had pulled apart so easily in the first period.
The match remained tight in the final third, as more unbelievable goals flew in at both ends, but the 14-goal thriller was edged by Iran. The game was rounded off by the last edition's top scorer Amir Akbari, who intercepted a cross-field pass and slotted past the keeper in the last seconds of the game.
After an initial wobble, the defending champions take the three points, as Paraguay send a clear message to the other teams in Group B.
Goals: 0-1: M. Medina, min. 9 (1); 0-2: V. Benitez, min. 8 (1); 0-3: N. Medina, min. 0 (1); 1-3: M. Shir, min. 4 (2); 2-3: M. Kiani, min. 4 (2); 3-3: Moradi, min. 2 (2); 4-3: Mokthari, min. 1 (2); 4-4: M. Medina, min. 0 (2); 5-4: Mokthari, min. 0 (2); 6-4: Moradi, min. 8 (3); 7-4: M. Shir, min. 5 (3); 7-5: M. Medina, min. 4 (3); 7-6: Carballo, min. 1 (3); 8-6: Akbari, min. 0 (3);
For full details on the Tecnotree Intercontinental Cup, head to beachsoccer.com.