A penalty kick win over Citrex had the "Academia" crowned as national champions
---
A hard-fought final, only decided from the 9-meter spot, had Racing Club Avellaneda crowned as champions of the Liga Argentina, held this past weekend in Puerto Madryn.
After the game ended in a 4-4 tie, the Academia proved better aimed from the penalty kick spot, scoring three of their four attempts. Citrex de Corrientes, instead, could only score one.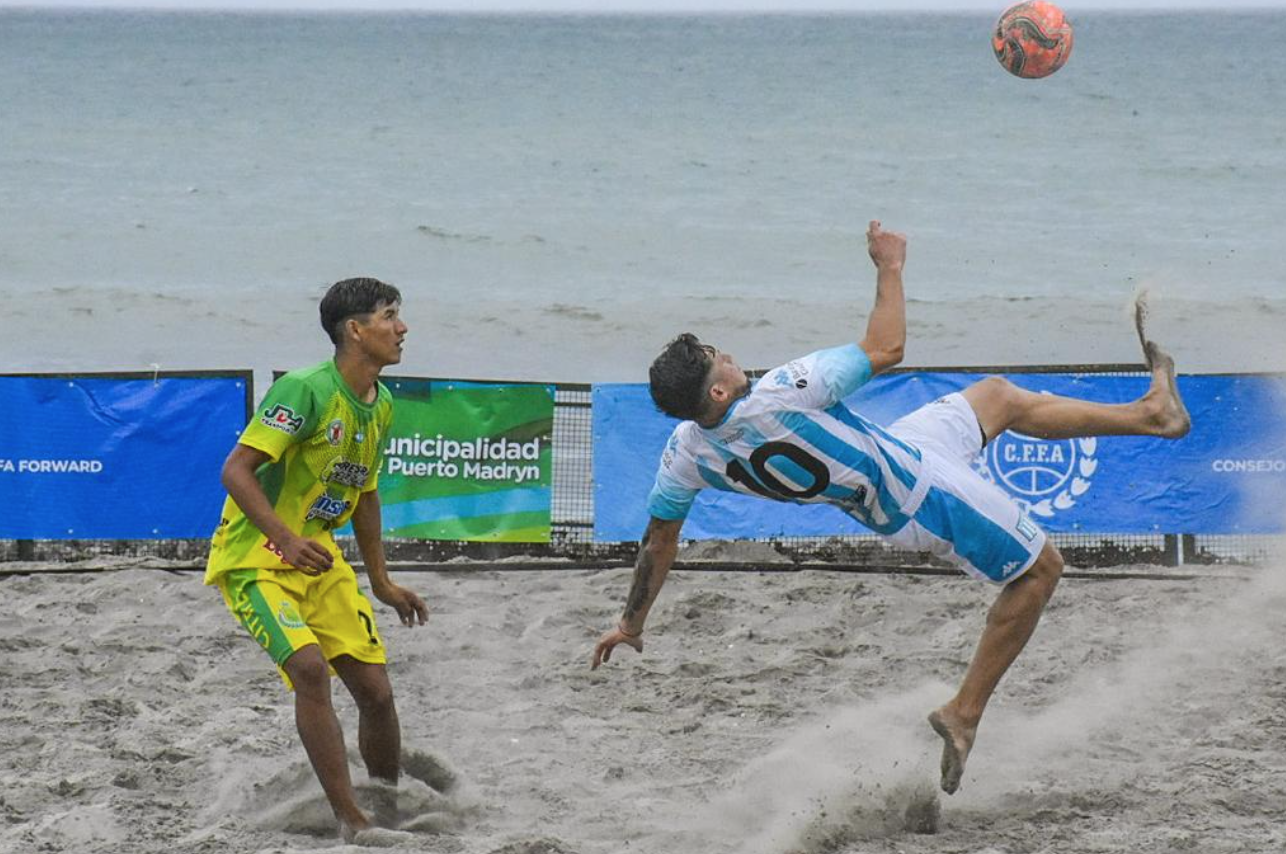 In the fight for the third place, hosts Arena Madryn upset one of the biggest favourites, Argentino de Rosario with a narrow 3-2 win.
The competition, organized by AFA, featured 12 teams, with important clubs such as Rosario Central, Huracán or Ituzaingo, one of the most decorated clubs in the country, but another football giant, Racing Club, ended up clinching the silverware.
The team from Avellaneda will now battle Acasusso to see which of them accompany Buenos Aires City FC (former national champions) onto the next Copa Libertadores.
These were the complete results of the competition:
Thursday 17
Sol de Mayo 8 – Rosario Central 7 (Group A)
Arg. Rosario 8 – Ituzaingó 2 (Group A)
Racing Club 7 – JJ Moreno 4 (Group B)
All Boys (LP) 5 – Dep. Malvinas 3 (Group B)
Brown (Madryn) 1 – Citrex 12
Huracán 1 – Arena Madryn 5
Arg. Rosario 8 – All Boys 4
Ituzaingo 4 – Dep. Malvinas 1
Racing Club 5 – Sol de Mayo 4
JJ Moreno 2 – Rosario Central 4
Friday 18
Huracán 5 – Brown 4
Arena Madryn 4 – Citrex 2
All Boys 2 – Ituzaingo 5
Malvinas 3 – Arg. Rosario 4
Sol de Mayo 7 – JJ Moreno 4
Rosario Central 2 – Racing Club 3
Brown (Madryn) 3 – Arena Madryn 6
Club Citrex (Ctes) 10 – Huracán 7
Saturday 19
Citrex 6 – Arena Madryn 5 (semi-finals)
Racing Club 4 – Arg Rosario 3 (semi-finals)
Sunday 20
Arena Madryn 3 – Arg. Rosario 2 (3rd place)
Racing Club 4 (3) – Citrex Ctes 4 (1) (FINAL)