Perfect campaign for Los Guaraníes who won all six games.
---
The CONMEBOL Copa América Fútbol Playa 2022 finished with a home triumph. At the Estádio Mundialista Los Pynandi, the home team celebrated the title conquered against two-times champions Brazil.
Carlos Carballo and Milcíades Medina put Los Guaraníes 2-0 ahead, the result with which the two teams went into the second period. The Brazilians reacted and equalised through Igor and Lucas. But the hosts didn't want to pass on the opportunity of keeping the trophy at home, and captain Carballo scored the winner in the dying seconds of the second period, with the result suffering no changes in the third period. The celebrations were red, white and blue.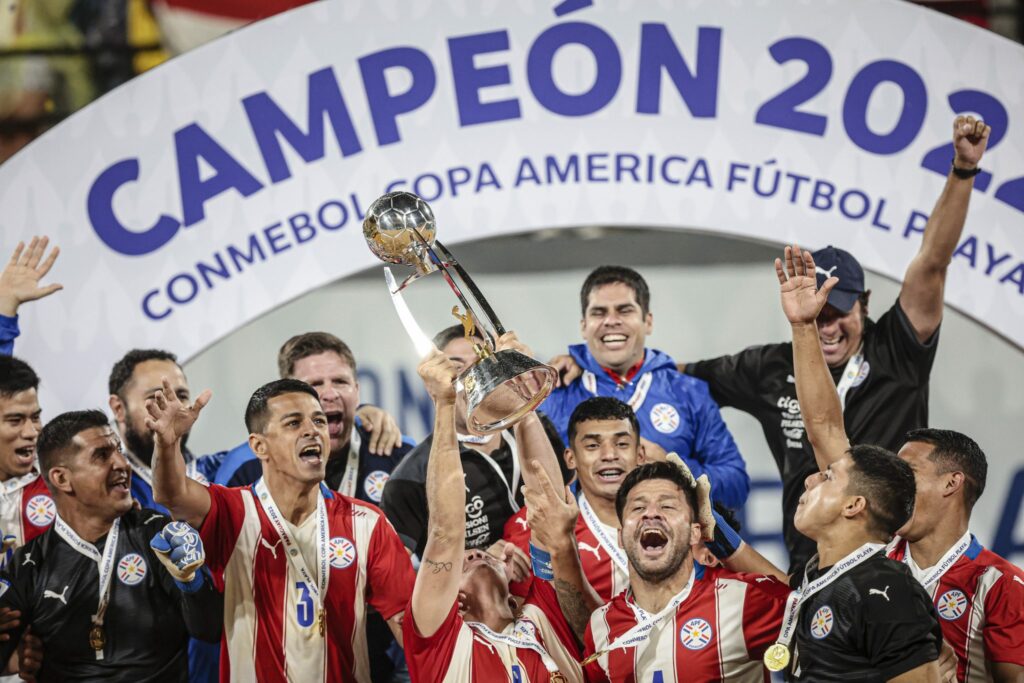 This was the third time Paraguay and Brazil faced each other in the final of the Copa America with the two previous finals going Brazil's way.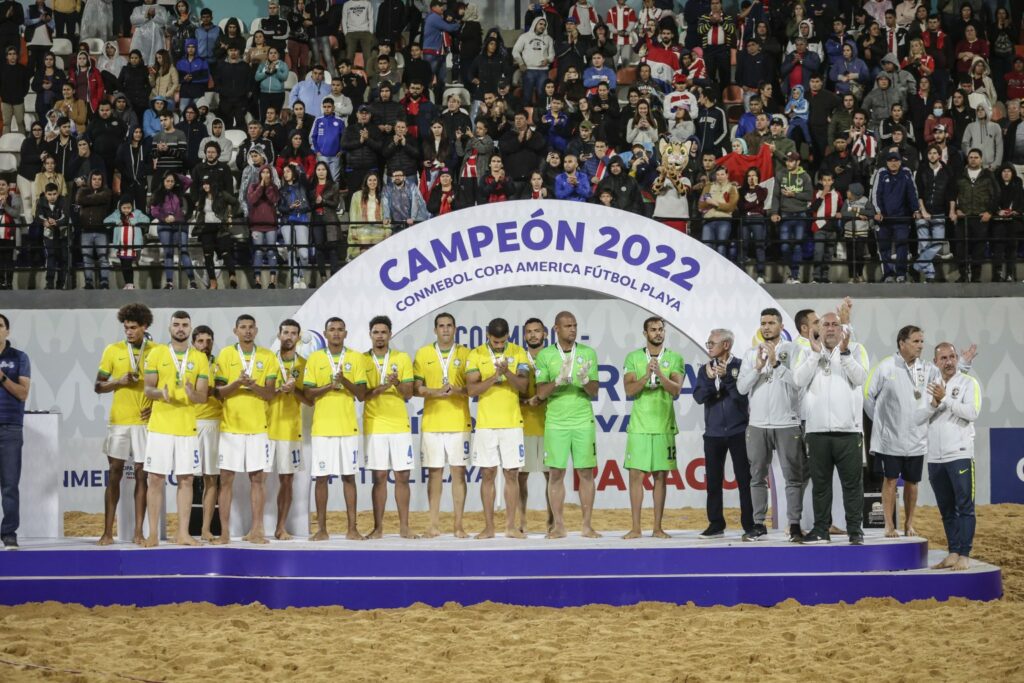 In the match to decide the bronze medal, Chile defeated Venezuela, also with a result of 3-2, while Peru beat Argentina 4-1 to finish fifth in the competition's ranking.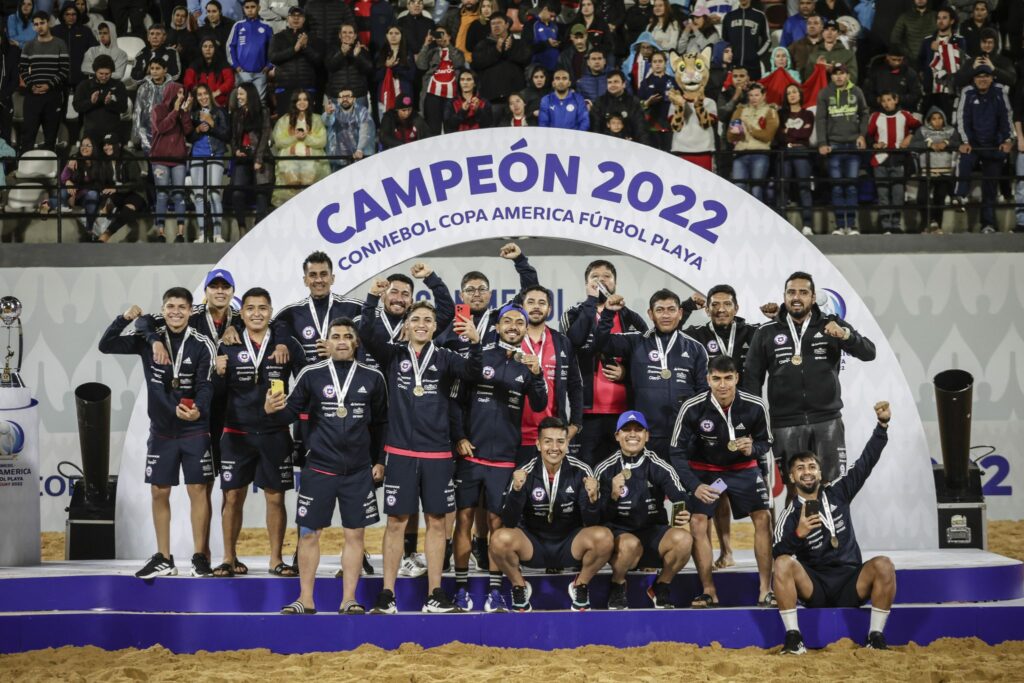 Results
Final
Paraguay 3-2 Brazil
Third place play-off
Chile 3-2 Venezuela
Fifth place play-off
Peru 4-1 Argentina
PHOTOS: CONMEBOL