The champions of the 2022 World Winners Cup will be decided on Sunday as Lady Grembach and Lazo Apego take wins
---
– Lady Grembach and Lazo Apego win on Day 4
– Barra de Santiago suffer first defeat
– Saki remains ahead in scoring charts
Lady Grembach denied Barra de Santiago the 2022 World Winners Cup title by defeating them 2-0, thanks to a brace from Brazilian star Adriele.
Lazo Apego currently sit top of the standings on nine points after taking their third win on Day 4, but the Japanese have now played all of their games and will have to watch and wait on the last matchday in Cagliari.
Watch all of the 2022 World Winners Cup games at beachsoccer.com/watch.
Adriele downs Barra de Santiago with double
A win for the as of yet undefeated Barra de Santiago would confirm them as champions of the 2022 World Winners Cup with a game still to play, but it was Lady Grembach, the runners-up of the last edition, who took the lead first.
After a goalless opening 12 minutes, Adriele drilled in a low free kick in the second period, and this was all that separated the teams until deep into the final six minutes when Adriele found space to put away a brilliant overhead kick.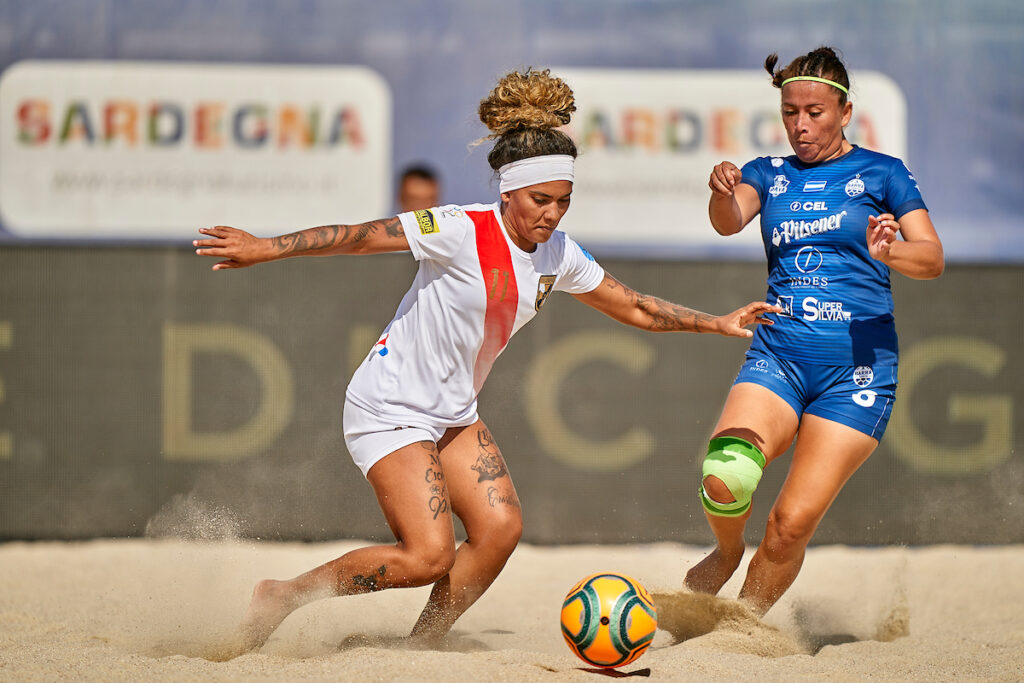 The Salvadorians fought to try and get back into the match, but were facing their first defeat in the competition.
As the final whistle went, a tight match ended at 2-0 as the standings are now open and dependant one the matches of the final day in Cagliari, with Lady Grembach, Lazo Apego and Barra de Santiago still in the running for the World Winners title.
Lazo Apego snatch third win against FBA BS
The first two periods between Lazo Apego and FBA Beach Soccer were as tight as it gets, with both goalkeepers shining and the match going goalless into the final 12 minutes.
It was Melania Pisa who broke the deadlock 52 seconds into the third period with a bicycle kick that surprised goalkeeper Yu. But it would be precisely Yu who four minutes later would start Lazo Apego's reaction with a strike from the middle that ended in the back of FBA's net.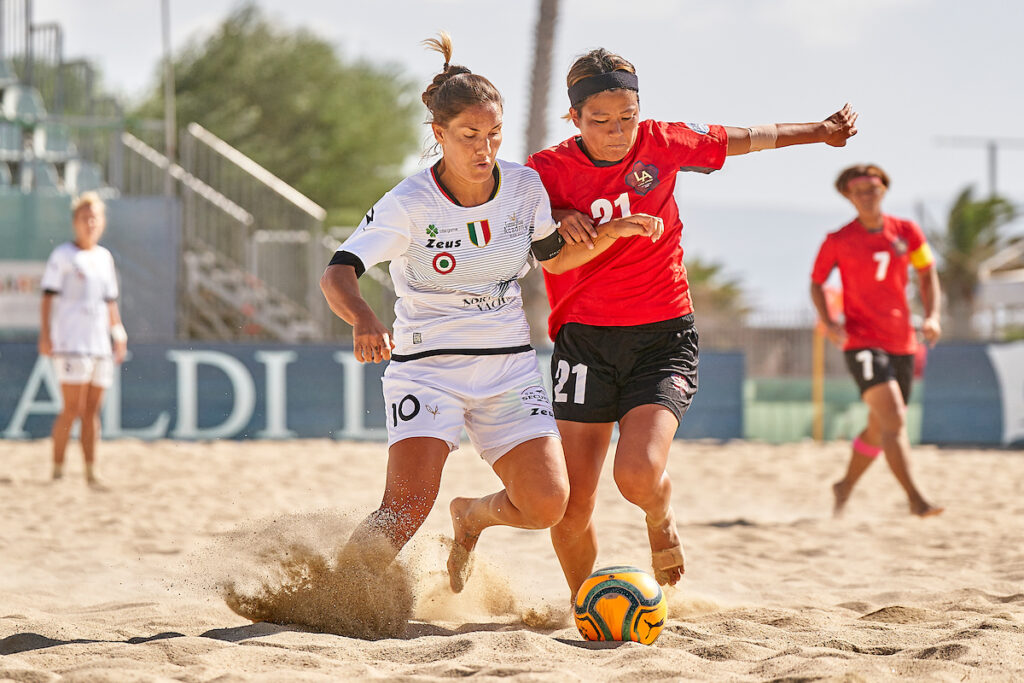 And with four minutes to go, Yu served Saki who shot from the right to confirm the turnaround in the result, claiming the 2-1 win for the Japanese.
RESULTS – 17/09
Lady Grembach (POL) 2-0 Barra de Santiago (SLV)
Lazo Apego (JPN) 2-1 FBA BS (ITA)
For full details on the 2022 World Winners Cup in Cagliari, including fixtures, results and standings, head to beachsoccer.com.