Saki-inspired Lazo Apego and Brazilian-bolstered Grembach bag opening points in Cagliari
---
– Lady Grembach put nine past FBA BS
– Japan's Lazo Apego defeat FC10
– Borowiec and Bárbara hit hat-tricks to lead scoring
Day 1 of the 2022 World Winners Cup sees Polish club Lady Grembach and Japanese club Lazo Apego lead the standings with comfortable wins over Italian and Polish rivals.
Watch all of the 2022 World Winners Cup games at beachsoccer.com/watch.
Brilliant Brazilians help seal win for Lady Grembach
The match between Polish side Lady Grembach and Italian team FBA had some of the world's best players in action who put on a good show at the Beach Arena in Cagliari.
The Polish counted on the skills of Brazilians Ana Be, Adriele Rocha, Bárbara Colodetti and Noele Bastos, with the latter opening the scoring before Borowiec made it 2-0. The Italians would cut the distance before the second period with a long shot from Dominguez, keeping the match tight heading into the second period.
Colodetti and Borowiec scored their second goals in the middle part of the match, and Adriele showed all her quality extending the lead before Portuguese international Luísa Meza scored to make it 5-2.
And once again, the third period opened with a goal from Bárbara Colodetti. Less than a minute later, a skilful play by Adriele ended with Noele firing in Lady Grembach's seventh goal, confirming the Polish team's superiority.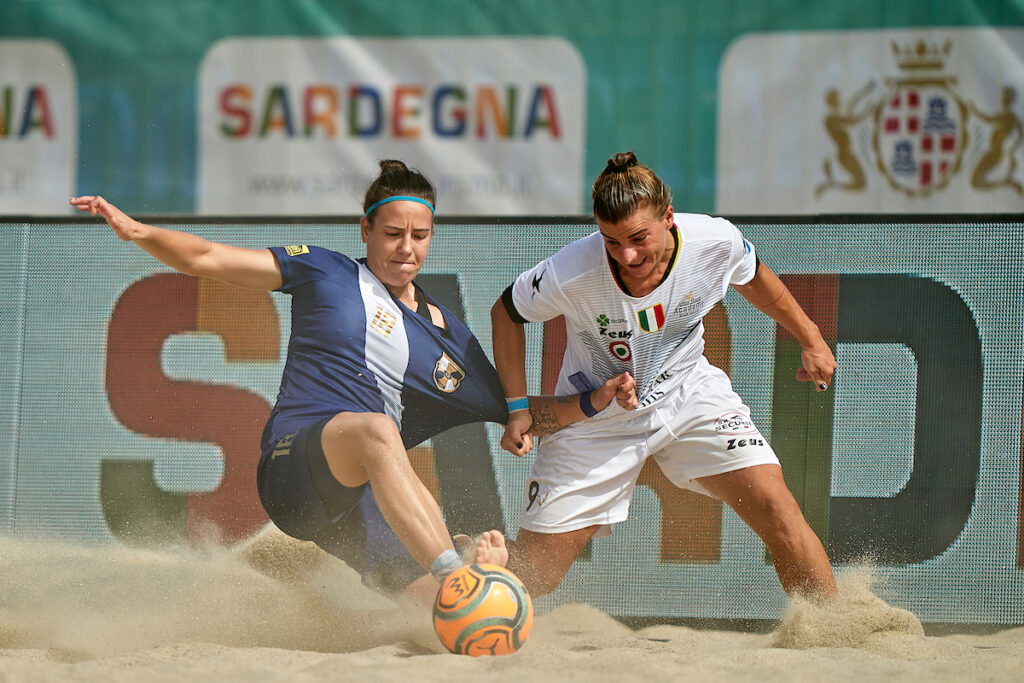 Borowiec would also sign the match off with a hat-trick, and Kaczmarek scored the final goal, as Lady Grembach's swept aside their Italian hosts, 9-2.
Lazo Apego down FC10 in opening match
After watching their men's side lose to Real Münster, the women of Lazo Apego took to the sands of Cagliari on a mission.
Saki, well-known on the club scene having played with Lady Grembach (POL) and Beach Soccer Zeeland (NED) among other, lead her club into the lead as she found the top corner win an exceptional bicycle kick in the first period.
The number seven hit a second, equally as impressive, overhead in the next period, but not before Reina had made it 2-0 to Lazo.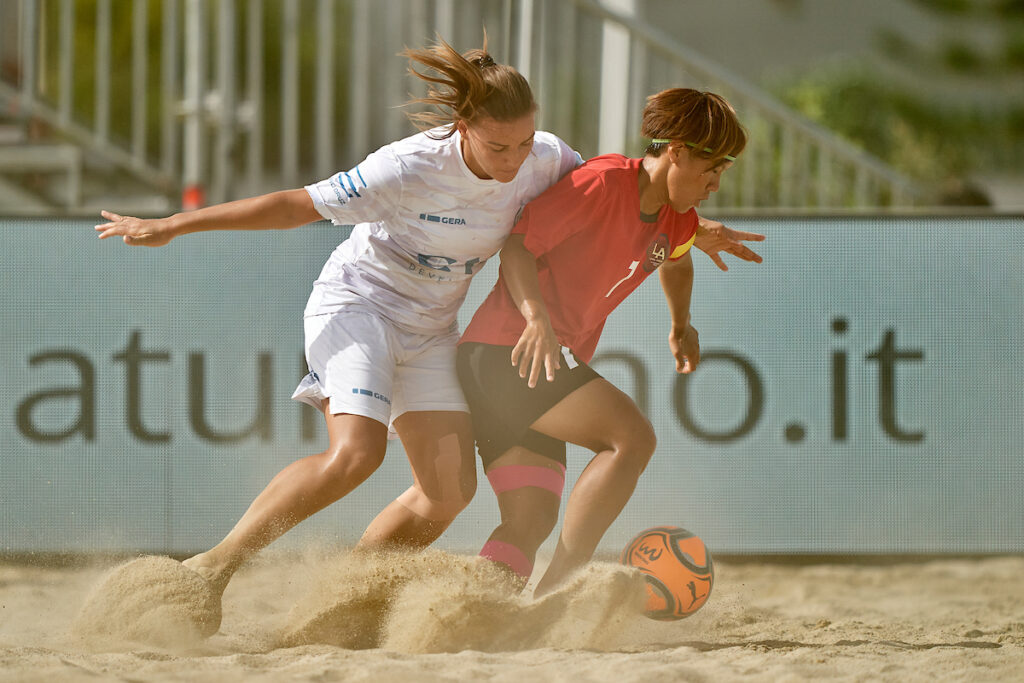 Nozomi's third-period strike sealed an essential win for the Japanese in their first match, as the Poles struggled to be clinical on Day 1 and failed to break through the Japanese defence.
Saki will face her old club Lady Grembach tomorrow, while FC10 will take on Barra Santiago from El Salvador.
The World Winners Cup 2022 will be played from 14 to 18 September, on the Italian island of Sardinia, at the Poetto beach in Cagliari.
RESULTS – 14/09
Lazo Apego (JPN) 4-0 FC10 Ladies (POL)
Lady Grembach (POL) 9-2 FBA BS (ITA)
For full details on the 2022 World Winners Cup in Cagliari, including fixtures, results and standings, head to beachsoccer.com.