The men's and women's competitions each featured the city's top clubs
---
The Russian winter is no reason to call off the beach soccer action in St. Petersburg as Kristall White won the men's category and Zvezda claimed the women's.
Late December saw two competitions take place as the top men's and women's clubs met for the city's beach soccer crown.
This year, seven teams took part in the men's tournament. Among them were four representatives from the Russian Super League and one participant of the First Division of the Russian Championship. Kristall, the champions of Russia and Europe, invited young players to the tournament and participated with two teams: White and Orange.
The tournament was held in two stages: the group stage and the playoffs. Kristall White dominated to go undefeated in the group stage.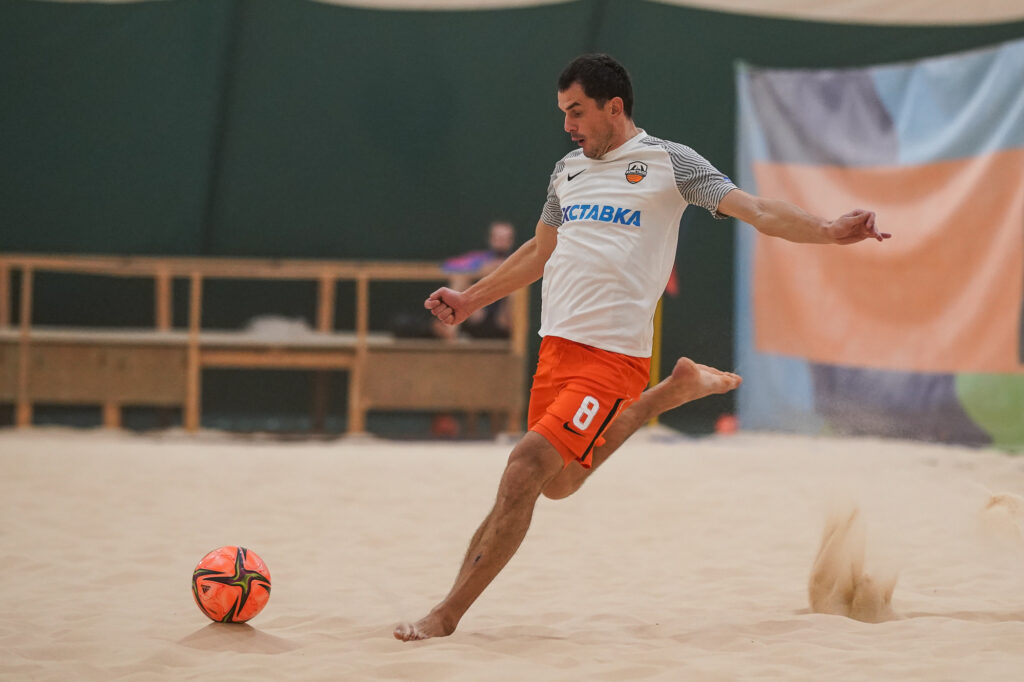 As a result, all four representatives from the Super League, Kristall White, Kristall Orange, Lex and Krylia Sovetov, reached the semi-finals.
In the final, Kristall White beat Lex by seven goals to four to claim the St. Petersburg crown, while in the battle for third, Kristall Orange finished third after they beat Krylia Sovetov from Samara by 8-4.
All of the Individual Awards went to the winning team: Igor Brishtel was the Best Player, Igor Remizov was the Top Scorer and Alexander Besedin was the Best Goalkeeper.
Results:
Kristall White 7-4 Lex (Final)
Kristall Orange 8-4 Krylia Sovetov (3rd-place playoff)
Women's Tournament
Alongside the men's St. Petersburg Championship, the women's competition was also held. Eight teams took part in the tournament this year. The women's team Kristall, which only created this autumn, made their debut at the tournament split, like the men, into a White and an Orange team.
Zvezda, the most decorated Russian women's team, won the group stages going undefeated, making the semi-finals alongside both Kristall teams and debutants Farsage.
Zvezda overcame Kristall's Oranges by ten goals to two to claim their third St. Petersburg Championship title, as Kristall White saw off the newcomers by six goals to one in the bronze playoff.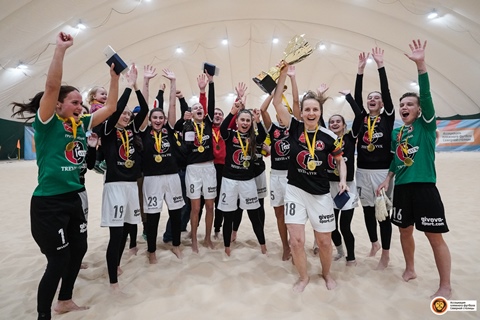 The Zvezda ladies swept the Individual awards too, as Anna Akylbaeva was the Best Goalkeeper of the tournament, Natalya Kanaeva won the striker's race to receive the title of Top Scorer, and Anna Cherniakova won the MVP trophy.
Results:
Zvezda 10-2 Kristall Orange (Final)
Kristall White 6-1 Farsage (3rd-place playoff)