The Ituzaingó Arena - Gustavo Lorenzo hosted its first games this weekend, with the Argentinean national championships
---
Club Atlético Ituzaingó enjoyed a very special day last Saturday, with the inauguration of their beach soccer pitch, the Ituzaingó Arena – Gustavo Lorenzo, as a part of their sports centre. The facilities were officially inaugurated by hosting the first competition matchday of the Argentinean national championships.
The stadium is named after the former AFA Manager, Gustavo Lorenzo, one of the pioneers of beach soccer in the country and one of the most influential people in the development and growth of the discipline within the country and the whole CONMEBOL region during its first steps.
Many personalities attended the inauguration, like the head of Beach Soccer in AFA, Angel Sabio, Gustavo Lorenzo, and Damian Dupiellet, former President of AFA's Beach Soccer Commission, who offered emotional words on the key role Lorenzo played in the first years of the sport within AFA.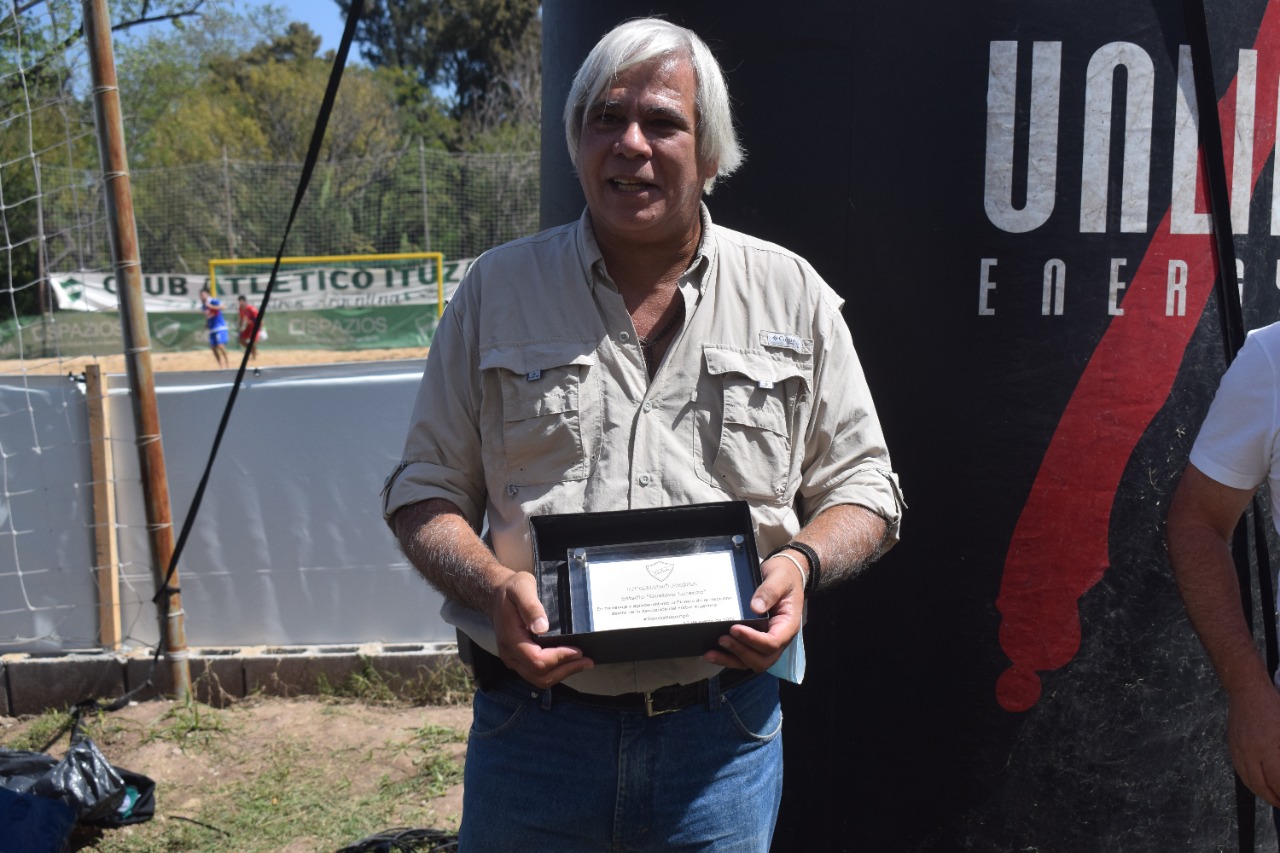 AFA's Head of Beach Soccer, Ángel Sabio, highlighted the crucial role Ituzaingó and the people behind it are having in the development of beach soccer in the country. "It is a very important step for a club that has always been strongly linked to the AFA and Beach Soccer, a sport in which they have always firmly believed and invested over these years", he said.
"With this pitch, we want to continue with the legacy began by Damián Dupiellet and all his team, and to keep providing tools to enhance the development of this beautiful sport. We want to thank our president, Hernando Politano, as well as AFA president, Claudio Tapia, for their trust and for giving us the opportunity to host the first leg of the national championships", CA Ituzaingó's director Matin Paratcha, added.