Spain and Portugal eliminated Poland and Czechia, who will play for the bronze medal
---
It will all come down to an Iberian derby between Portugal and Spain to find out who will win the Euro Beach Soccer League Superfinal Alghero 2023.
WATCH ALL MATCHES LIVE ON BEACHSOCCERTV.COM – SIGN UP HERE!
La Roja turn the tide around
Spain defeated Poland 5-1
Poland and Spain had already faced each other in the group stage, with the Polish taking the three points then with a 2-0 win.
After a goalless first period, a superbly converted free-kick from Zielinska went through the top corner of Spain's goal to put Poland ahead, in the second minute of the second period.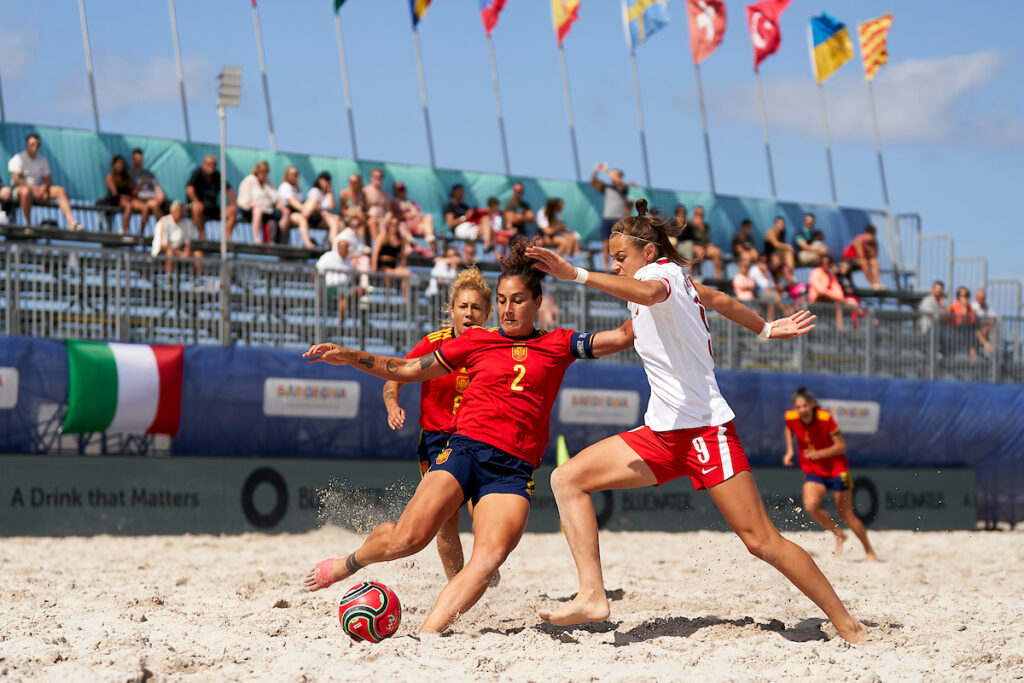 Spain equalised five minutes later, with Carol reacting quicker to the rebound after an incomplete save by Banaszkiewicz, and two minutes later Jesi completed the comeback, giving the Spanish the lead.
La Roja couldn't have asked for a better start to the third period, as Andrea Mirón struck it home from the kick-off, and with five minutes to go, Sara Tui made it 4-1 from the penalty line.
Sara would score again before the final buzzer, deflecting a shot from Cris to make the final score 5-1.
Érica Ferreira sends the Portuguese through
Portugal beat Czechia 2-1
Portugal had the perfect start with goalkeeper Jamila firing it coast-to-coast to open the score with just 25 seconds played.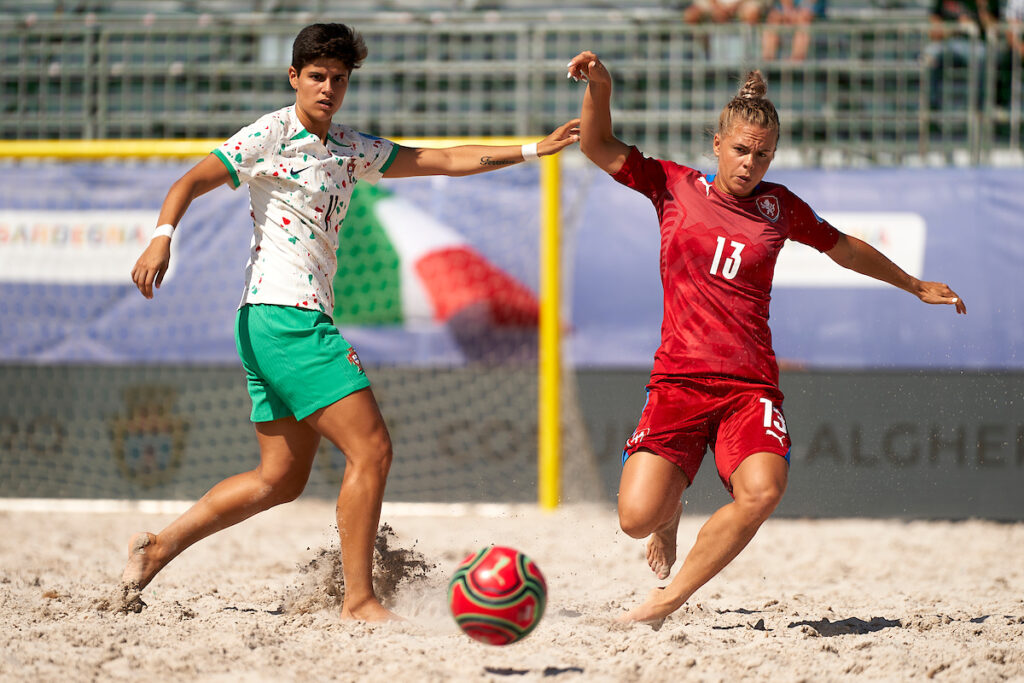 But the Czechs reacted immediately and in the following minute Čulová equalised.
Both teams struggled then to find the back of the net until hallway the third period when Érica Ferreira restored the lead for the Portuguese, grabbing the ticket for the final.
Hosts to face for the fifth place
In the playoff matches to define places 5 to 8, Italy defeated Sweden 5-1, while Ukraine won 2-1 against the Netherlands
WATCH ALL MATCHES LIVE ON BEACHSOCCERTV.COM – SIGN UP HERE!
Results
Semi-finals
Spain 5-1 Poland
Portugal 2-1 Czechia
Play-off 5th/8th
Italy 5-1 Sweden
Ukraine 2-1 Netherlands
Check all the stats of the Women's Euro Beach Soccer League on beachsoccer.com (click here)