The two nations will compete in the Division B final on Sunday
---
Semi-finals took place in the Euro Beach Soccer League 2023 – Division B, as only two nations could be promoted to Division A…
WATCH ALL MATCHES LIVE ON BEACHSOCCERTV.COM – SIGN UP HERE!
Semi-finals
Division A awaits for Czechia
Czechia win 6-4 against Norway.
The first semi-final encounter of the day in Alghero saw Norway take on Czechia, with a place in Division A up for grabs.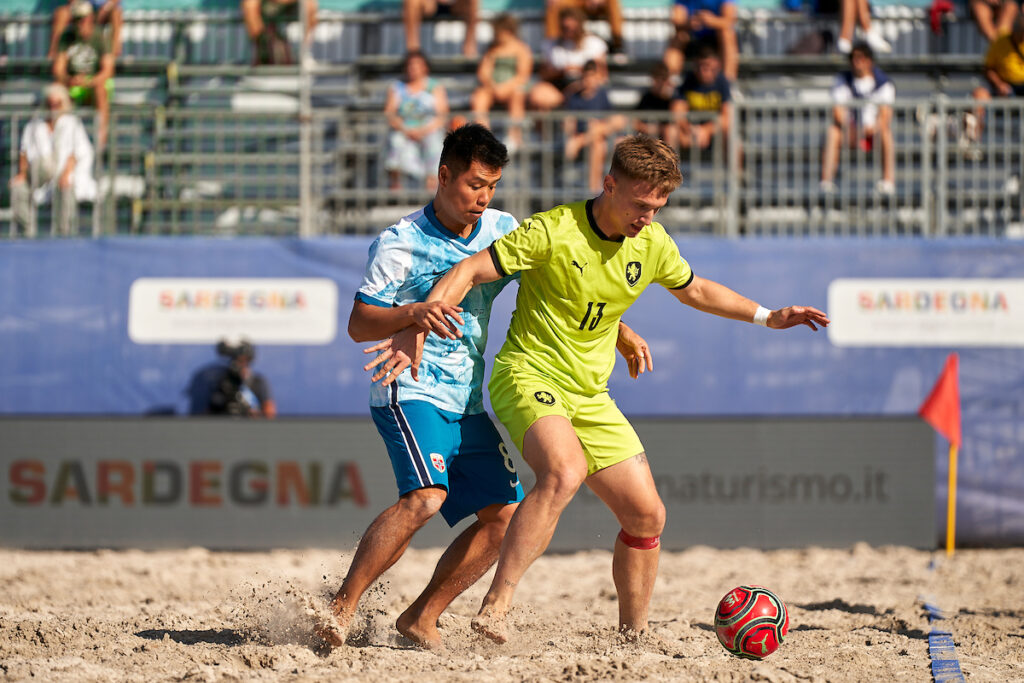 Trampota scored the opening goal of the fixture to send Czechia in front in the tie, as the Czechians took a 1-0 lead into the second period of the match.
Despite the minor setback in the opening period, Norway bounced back as Czechia's Andrle turned the ball into his own net, and minutes later Norway were ahead for the first time as Salveson struck with seven minutes remaining in period. However, finishes from Folejtar, Valeš, and Pekárek meant that Czechia led 4-2 with 12 minutes to play.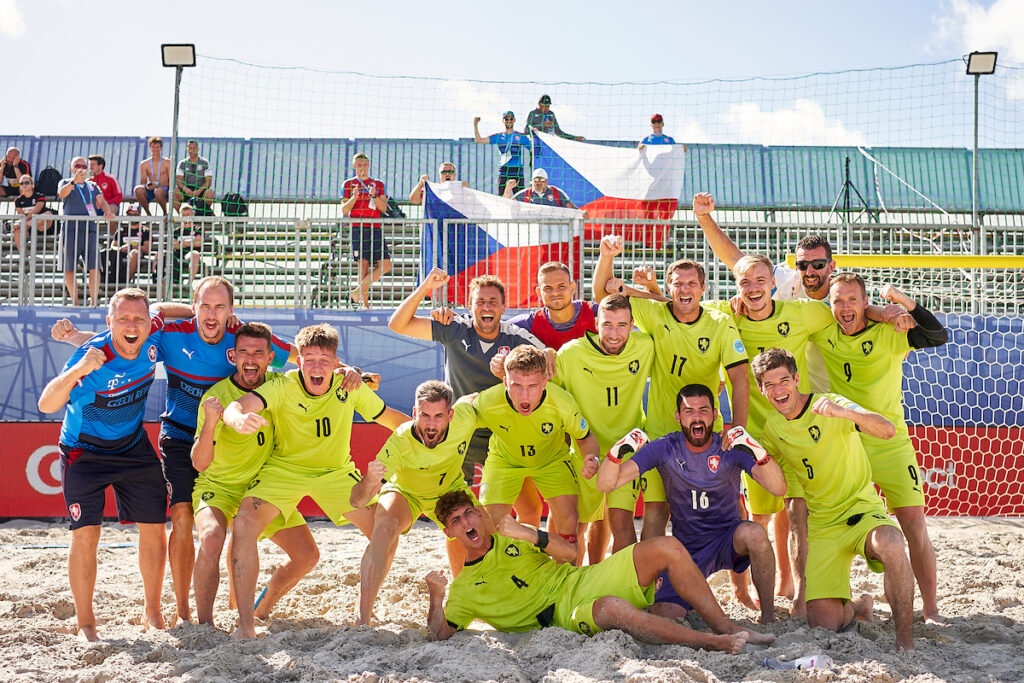 Trampota and Valeš both completed their braces in the final period, whilst Aano and Rasch scored for the Norwegians. With both teams finding two goals each in the third period, it meant that Czechia were the ones to book their place in the Euro Beach Soccer League – Division A next season.
Lithuania secure promotion
Lithuania defeat Georgia 5-2.
The second semi-final in Division B was a match-up between Lithuania and Georgia, as one promotion place remained.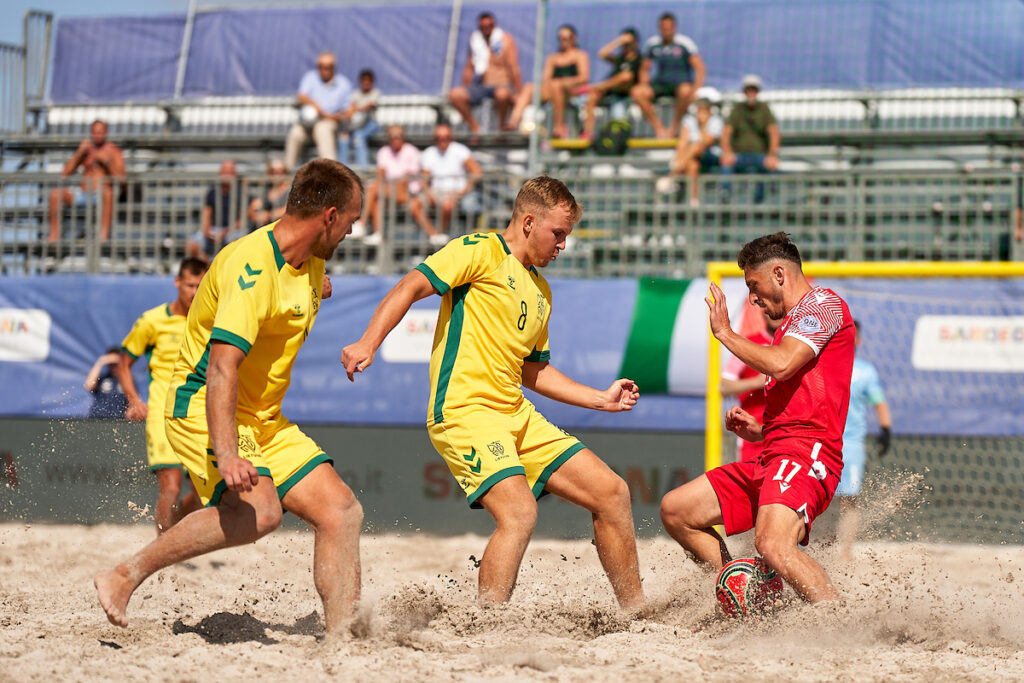 The only goal of the first period went in the way of the Lithuanians, as Giedraitis added to his goal scoring tally for the competition.
Navickas put Lithuania two goals ahead at the beginning of the second period, but Diakvnishvili pulled one back for the Georgians, just over three minutes later. Plytnikas had Lithuania 3-1 up, before Georgia cut Lithuania's lead back to one goal, courtesy of Tchvritidze.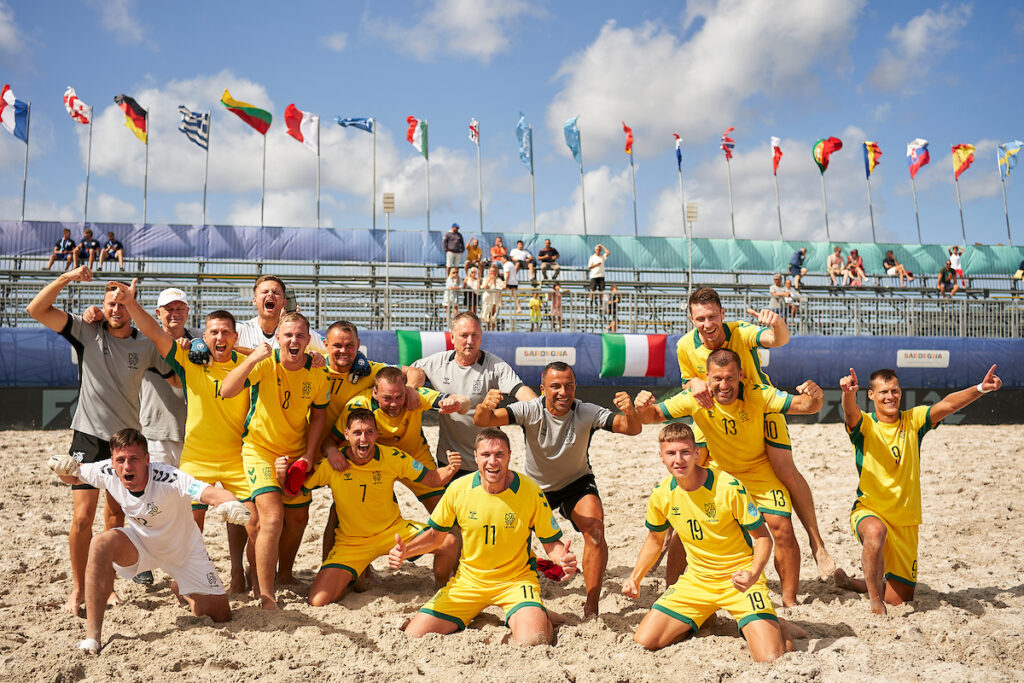 Nerves were settled amongst the Lithuanians in the third period, as strikes from Novičkov and Makutunovičius completed the victory.
5th-8th place play-offs
England score big in Alghero
The first of two 5th-8th place play-offs saw England defeat Malta 11-0 in Sardinia. The Englishmen struck in all three periods of the encounter, for their largest win in the Euro Beach Soccer League – Division B so far.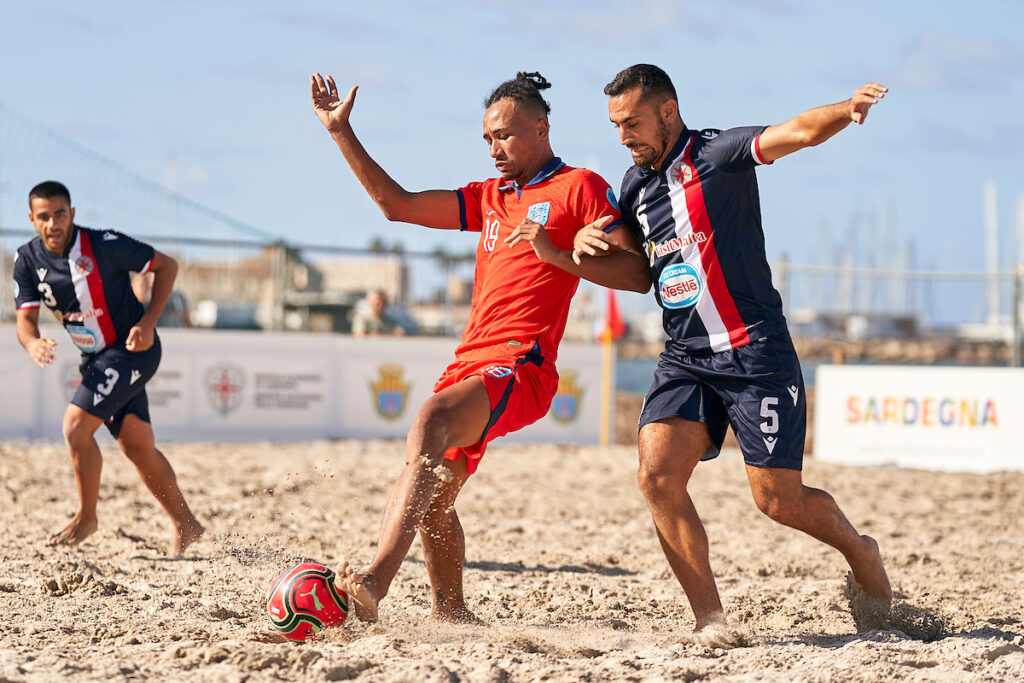 Letko double inspires Slovakian triumph
The final 5th-8th place play-off match of the day ended in a 4-3 victory for Slovakia over Sweden. Letko's brace, alongside goals from Husty and Grey in the third period sealed the deal.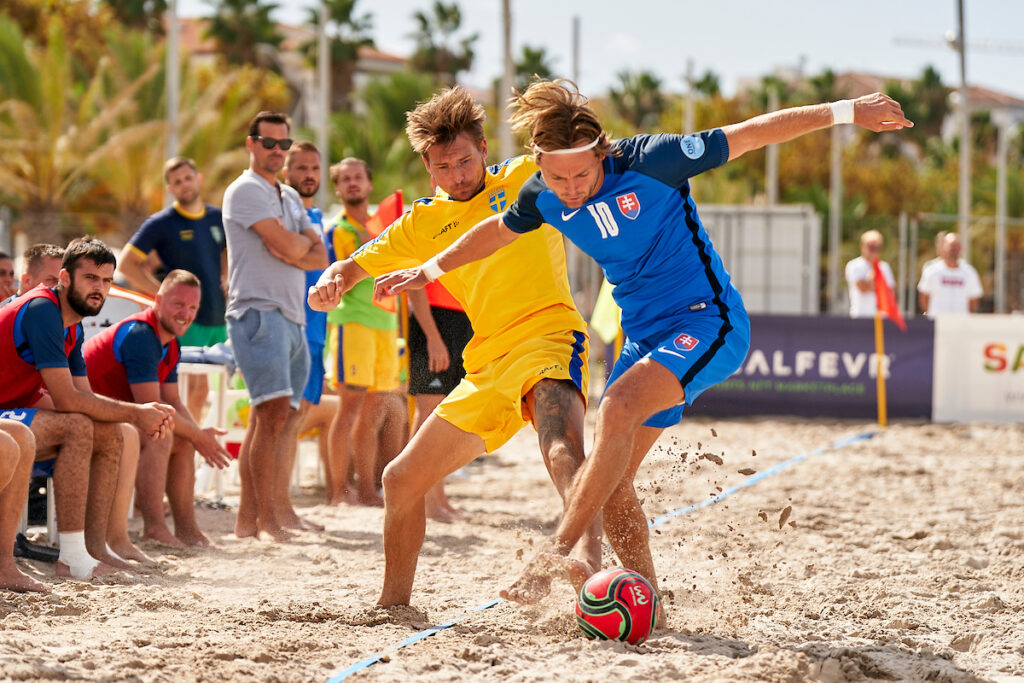 To find out more about the Euro Beach Soccer League 2023 – Division B – Alghero, make sure to visit beachsoccer.com!
WATCH ALL MATCHES LIVE ON BEACHSOCCERTV.COM – SIGN UP HERE!
Results
Semi-finals
Norway 4-6 Czechia
Lithuania 5-2 Georgia
5th-8th place play-offs
England 11-0 Malta
Sweden 3-4 Slovakia