Marseille BT and Terrassa Bonaire will discuss a place in the final while AISP San Javier will face Higicontrol Melilla
---
Melissa Gomes continues her prolific goalscoring form
San Javier cruise to the semi-finals
Terrassa win the all-Spanish contest
Joy and sadness at the Estádio do Viveiro – Jordan dos Santos as the quarter-finals unfolded.
Gomes's hat-trick to save the French
Marseille hit first against Rappiranhas through the inevitable Melissa Gomes, but Meyer would equalise 20 seconds before the break. The Swiss would turn the game around with the only goal in the second period, the first Bachmann's tab. Her second goal from a free-kick less than five minutes before the final whistle made it 3-1 for Rappiranhas. The reaction was immediate by Marseille BT, Adri showed her technical quality to set up Melissa Gomes for her second goal and Khezami equalised from the penalty line. Bachmann netted the hat-trick in extra time to put Rappiranhas leading, but once again Marseille showed their character with Khezami scoring from the kick-off and 27 seconds before the buzzer Gomes showed all her quality scoring the hat-trick that put the French side through.
In the all-Spanish contest between Terrassa Bonaire and CFP Cáceres, it was Cris who broke the deadlock with a free kick that ended in the back of the net. Andrea made it 2-0 but María Jesús's goal just 13 seconds before the second break gave Cáceres some hope. In the final period, Cris scored her second goal and sealed the win and the qualification for Terrassa.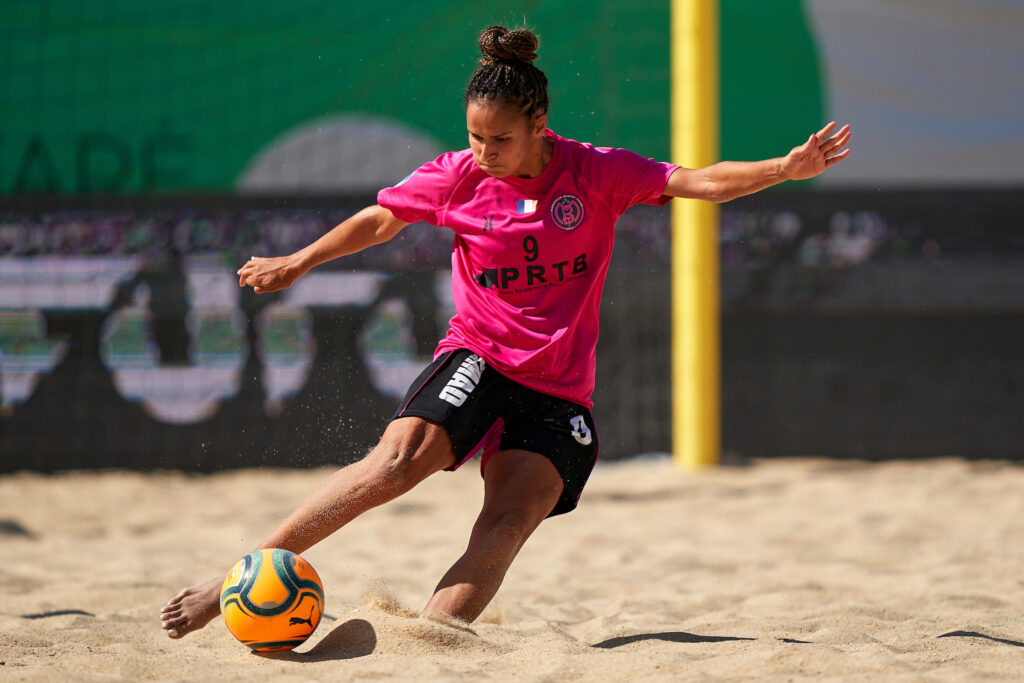 Grodzicka's brace was not enough
In less than two minutes both Higicontrol and FC10 Ladies had already found their way to the goal through Fanjul and Komisarczyk, and it would be Trueno to take the Spanish side winning into the second period. Molly Clark gave Higicontrol a two-goal lead back and Nati did the same after Król cut the gap. Grodzicka scored a brace that put the match back to discussion, and in the third period Barron made it 5-4 to send Higicontrol through to the semi-finals.
AISP San Javier started off on the right foot against AD Pastéis with goals from Carol and Eva in the first three minutes. The Spanish side controlled the match extending the lead to 4-0 in the second period and sealing the win with three more goals in the final 12 minutes.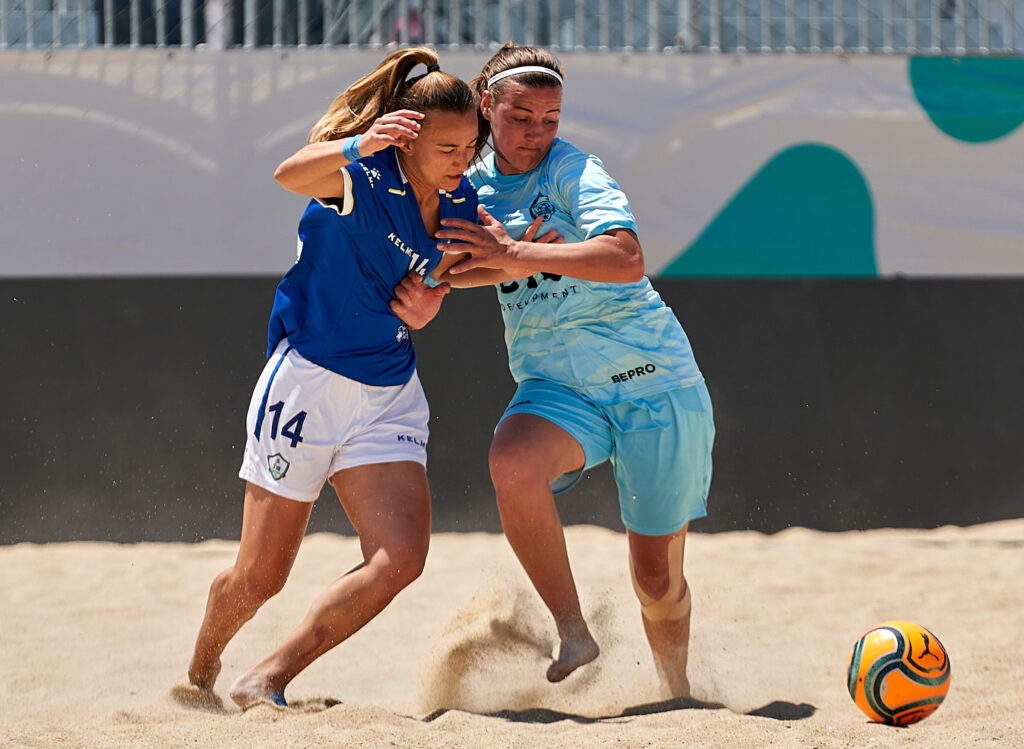 The competition continues tomorrow with Marseille facing Terrassa in the semi-finals and Higicontrol playing against AISP San Javier.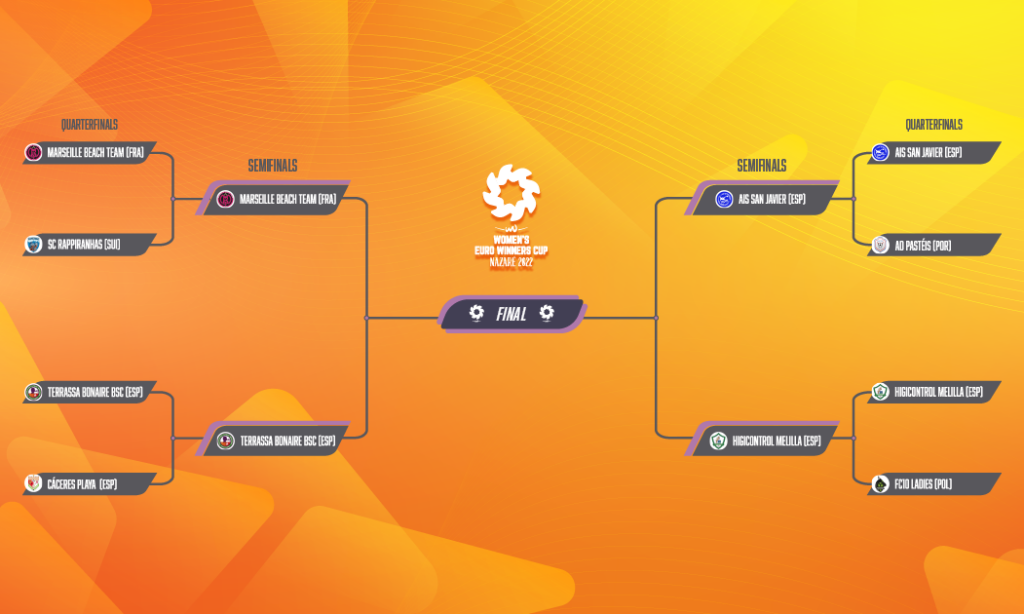 In the playoffs for finishing places, Kylävainion swept aside their Bavarian rivals, by five goals to one on Friday in Nazaré. A hat-trick for Mäenpää helped the Finnish club keep hopes of a 9th-place finish alive. Newteam Brussels put ten past Gibraltar Wave and locals ACD O Sótão saw off dutch team BS Zeeland, while Recreativo will also fight for a 9th-place finish after beating Amneville.
Watch all of the action live on Recast.
RESULTS
Quarter-finals
Marseille BT *5-4 Rappiranhas
Higicontrol Melilla 5-4 FC10 Ladies
Terrasa Bonaire 3-1 CFP Cáceres
AISP San Javier 7-0 AD Pastéis
Playoffs
Kylävainion Päällikot 5-1 Bavaria Beach Bazis
Recreativo de Huelva 5-3 CSO Amneville BS
Newteam Brussels 10-2 Gibraltar Wave
ACD O Sótão 5-2 Beach Soccer Zeeland