The competition was presented in a press conference at the Lazzaretto di Cagliari
---
The Cagliari Beach Arena at the Ippodromo Poetto on the Cagliari seafront is the venue of the Euro Beach Soccer League Superfinal 2022. The competition was presented today in a press conference that counted with the presence of players and coaches of Italy, Portugal, Ukraine, England and Azerbaijan, as well as representatives of the local governing bodies.
Gianni Cadoni, president of Lega Nazionale Dilletante – CR Sardegna, stated: "These events can be carried out thanks to the help of people and in synergy. We have prepared an arena in a beautiful place and we hope that the Cagliari public, who are looking forward to the event, will fill the Beach Arena ".
"We hope that you can appreciate our beautiful city – said the Mayor of Cagliari, Paolo Truzzu – thanks to Gianni and the Federation who insisted on this important bet, testifying that the city of Cagliari is suitable and ready to host major events of international character that bring prestige to the city".
"Dreams come true – said the Regional Tourism Councilor, Giovanni Chessa – it is important to focus on sport the sport that generates tourism to promote our region. The numbers are in favor of Sardinia thanks also to these events which also allow us to extend the summer season".
Joan Cuscó, President of Beach Soccer Worldwide, stated: "this year is marked by negative news for humanity. As the Superfinal was originally scheduled to Moscow, we needed to find another venue and in our hearts there was the memory of the 2018 Euro Beach Soccer League in Alghero and we found great support from President Cadoni. Sardinia is a unique place in the world for tourism and our sport is very close to tourism because it is practiced on the beach. Cagliari is a fantastic city."
"We highlight the great synergy between the Beach Soccer Department of the LND, the city of Cagliari and the LND-CR Sardegna", said the coordinator of the Beach Soccer Department of the LND, Roberto Desini.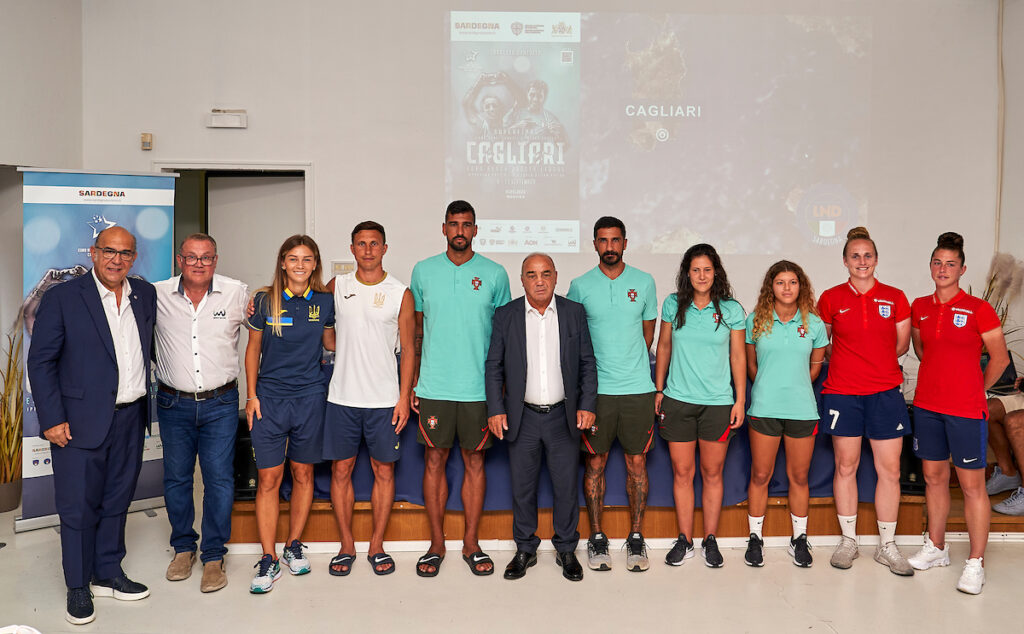 The Euro Beach Soccer League Superfinal 2022 takes place from 8 until 11 September in Cagliari, and you can watch all of the games on Recast.
For full details on the 2022 Euro Beach Soccer League Superfinal in Cagliari, head to beachsoccer.com.