The Lionesses beat Ukraine in the final in Catania
---
– England win ANOC World Beach Games European Qualifier
– Molly Clark claims MVP award
– Spain beat Italy to finish third
Remember you can watch the full matches, as well as the highlights, on Recast!
England down Ukraine in Qualifier final
The final started as a tight affair, with the keepers being called into action on several occasions to keep the score at 0-0 going into the second period.
England were defending an unbeaten record in Catania and looked the better of the two sides, slowly increased the pressure until the breakthrough came from a Gemma Hillier free kick, acrobatically celebrated.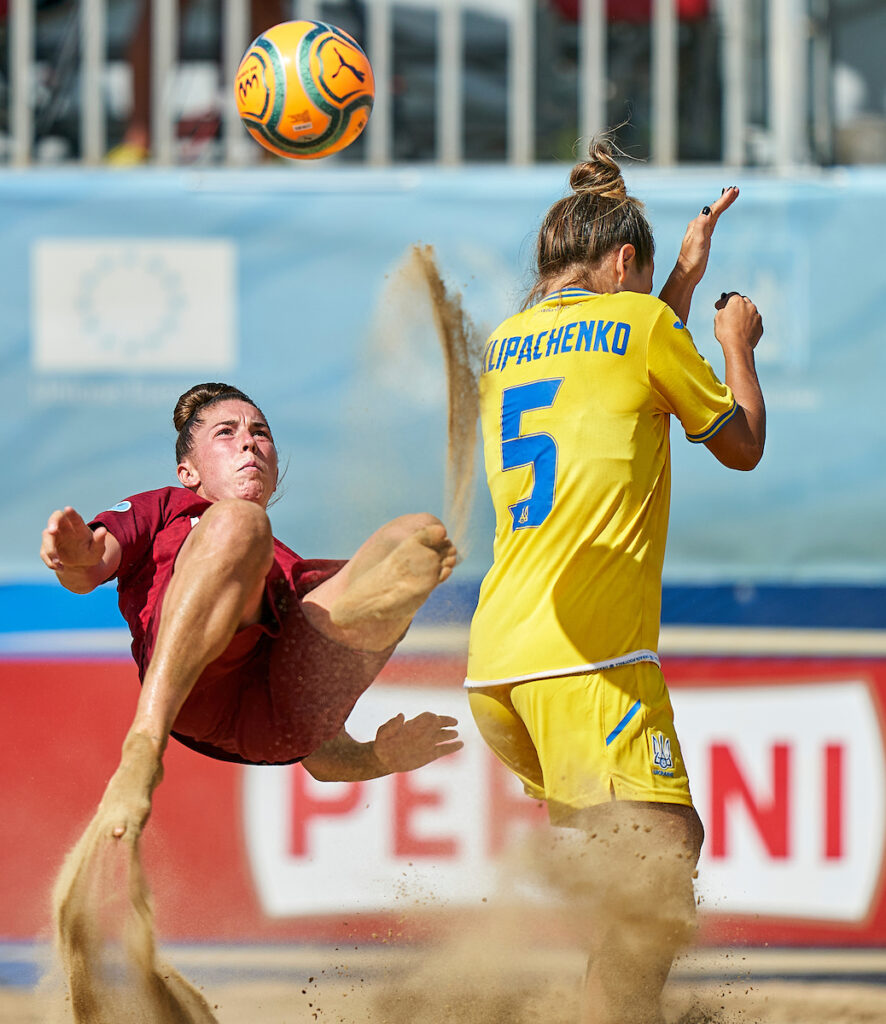 Molly Clark doubled the lead, nodding in at the far post and in the third period Kempson fired a low left-footed shot into the bottom corner to make it 3-0.
Then it was just a case of seeing the game out until the final whistle, as Hannah Haughton managed to keep a clean sheet, and the Lionesses claim the title of the ANOC World Beach Games European Qualifier champion, just as they did in 2019 at the same Qualifier in Salou, Spain.
Spain hang on to beat hosts to third
After the disappointment of being eliminated in the semi-finals, Spain and Italy wanted to finish the tournament on a positive note by winning the match that would decide the third place.
With two goals from goalkeeper Natalia and Terrassa's Cris in less than 30 seconds, Spain went into the second period leading.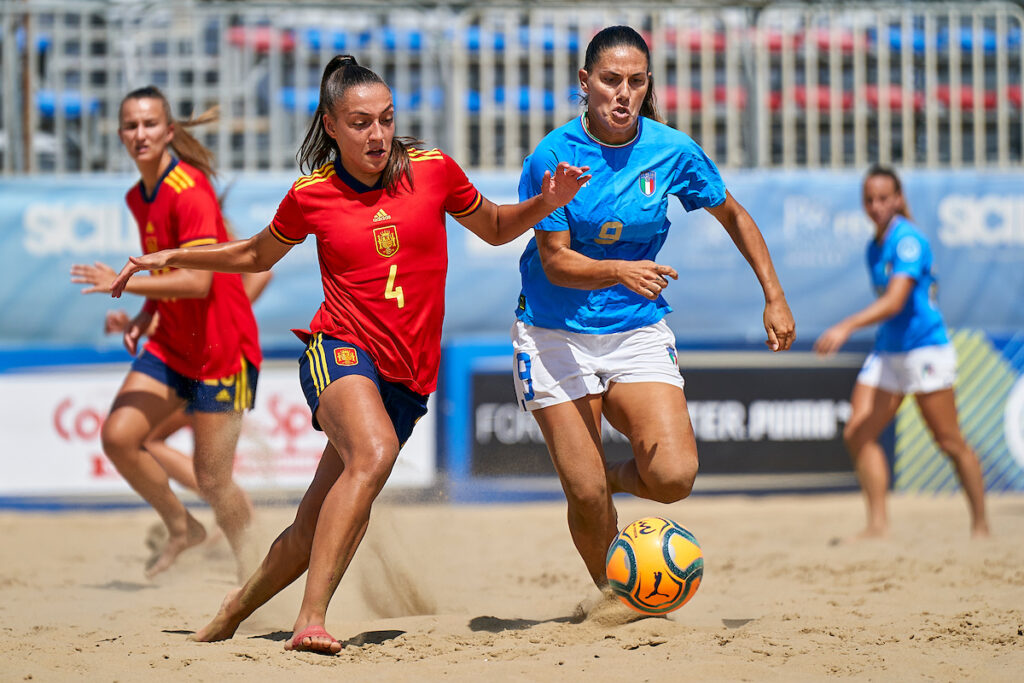 Privitera pulled one back for Italy but the Spanish would increase the lead through captain Mirón and Andrea.
The Italians didn't give up and reacted with goals from Olivieri and Privitera (her second with a header answering a corner by Iannella) but it wasn't enough to take the third place away from La Roja.
RESULTS (04/09)
Final
England 3-0 Ukraine
Playoff (3th place)
Spain 5-3 Italy
INDIVIDUAL AWARDS
MVP: Molly Clark (ENG)
Top Scorer: Cris (ESP)
Best Goalkeeper: Anastasiia Terekh (UKR)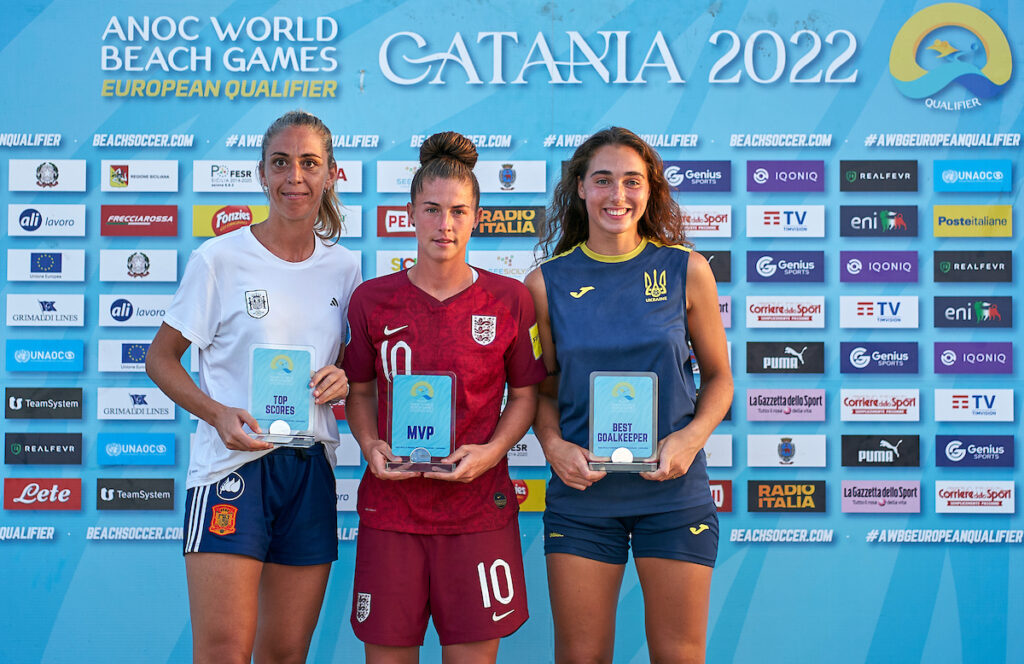 For full details on the ANOC World Beach Games European Qualifier Catania 2022, head to beachsoccer.com.