The FEF targets significant improvements at all levels
---
The Federación Ecuatoriana de Fútbol (FEF) launched the "Plan de Reactivación del Fútbol Playa" (Beach Soccer reactivation plan) this past week, in a public activity held at General Villamill and involving also a beach soccer camp with the children of the Academia Oficial Barcelona SC Playas.
The president of the Comisión Nacional de Fútbol Playa of the Ecuador Football Association (FEF), Leslie Dickens, and José Palma, Ecuador National coach, amongst others, were present in the event, thus giving full support to this project that wants to make the Ecuadoran beach soccer one of the strongest in the Americas.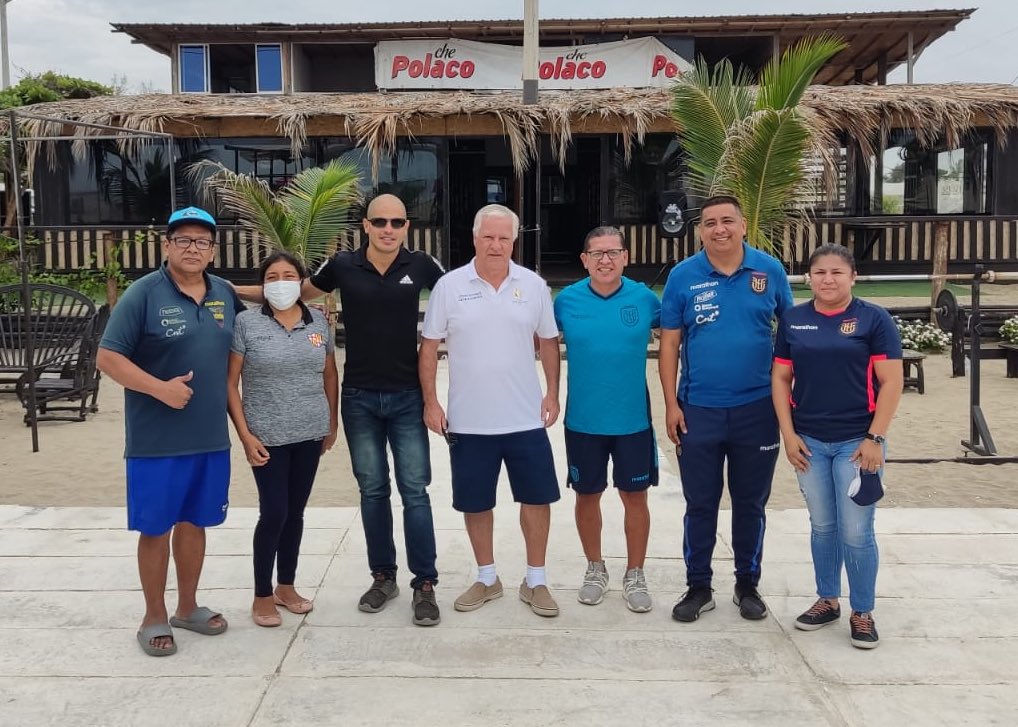 The Plan de Reactivación del Fútbol Playa targets the growth of beach soccer at all levels, including the construction of permanent facilities, the strengthening of the local and national competitions, searching new commercial opportunities and partners that can patronage the growth of the discipline, and, ultimately, improving the level of competence of the Ecuadoran National Team.
Besides all those objectives, FEF's strategy also projects opening conversations with football clubs so that they explore the possibilities of creating a beach soccer division, so that a solid National championship can be established.
For more information: https://www.fef.ec/