Everything still open in Groups A and B, with Norway and England topping the tables at the FIFA Beach Soccer World Cup - Europe Qualifier Preliminary Round
---
Denmark became the first team to seal a place in the Final Stage of the FIFA Beach Soccer World Cup 2021 – Qualifier Europe following a tight win over Lithuania.
Henrik Raekjaer and Alex Damm were again on hand for Denmark today, adding their names to the scoresheet again, with the goalkeeper Oliver Lindber-Levin sealing the win with seven minutes to go.
Despite things getting very difficult in the last period, the Vikings held their nerves and reacted before it was too late, securing a narrow but key win. After much suffering, a final score of 2-3 saw the Danes claim three more points that make them the top team in Group C.
Another tight win, in this case grasped by Romania over Sweden, tightened things up in Group B. The Carpathians made up for yesterday's extra-time defeat to Estonia and claimed the points against Sweden to keep fighting for a place in the final round of this FIFA Beach Soccer World Cup 2021 – Qualifier Europe.
The 3-0 run by the Romanians in the first minutes of the game allowed them cruise through the game with a considerable cushion, but Sweden would not give up, and cut the distance to a final result of 5-4, with eight minutes still to go. Romania resisted, though, and registered with an absolutely essential win to keep their hopes alive.
In Group A, Norway kicked started their participation in the competition by upsetting Moldova and clinching a solid win to boost their chances of progressing to the next round.
The goals came from Park Ling Li and Stian Rasch for the Norwegian side, bagging three points that see them aiming for the top spot in the group in their clash against the Czech Republic tomorrow. Moldova, in turn, ended their participation in the competition.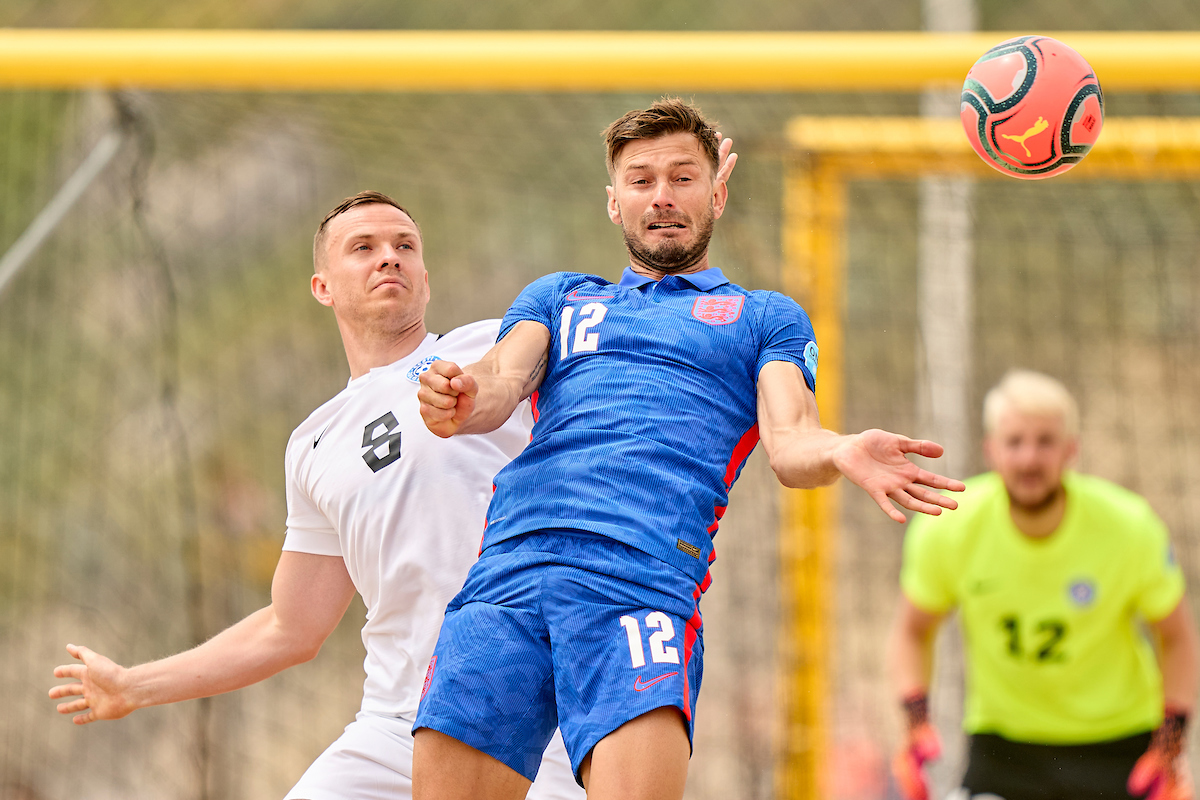 This second day at the FIFA Beach Soccer World Cup ended with drama and amazing goals, as England left it late to snatch a precious point and go top of Group B.
Estonia went 2-0, but a nice individual goal by James Temple, and then a spectacular overhead by Captain Clarke in the dying seconds saw extra time forced.
The match went to penalties, and keeper Tommy Jackson was the man of the moment as he pulled off a sublime stop to help England win an essential point in their quest to reach the Main Round of the qualifier.
With four points in two games, England sit atop the table in group B, but Estonia and Romania still keep their options to qualify for the final stage of the FIFA Beach Soccer World Cup 2021 – Europe Qualifier alive. The last matchday tomorrow will pass sentence.
For complete results, standings and stats, click here.