Denmark, Estonia and England bag three points on Day 1 of the European Qualifier
---
The opening matchday of the Preliminary Round of the FIFA Beach Soccer World Cup European Qualifier saw four close matches, including a penalty shootout, as the first points were won and lost in Nazaré.
Europe's Division B sides took one step closer to deciding which of them would join the Main Round of the FIFA Beach Soccer World Cup European Qualifier today, as international beach soccer returns to the sands of Nazaré.
There are five places up for grabs in the Main Round, and Denmark, captained by beach soccer veteran Casper Dorph, were the first to lay claim to a place with a thrilling victory over Kazakhstan.
Dorph scored twice and the Danes edged the Kazakhs by six goals to five, and the next match was equally as tight as Romania were beaten by Estonia. The final score was 4-3 to Estonia, putting them momentarily at the top of Group B.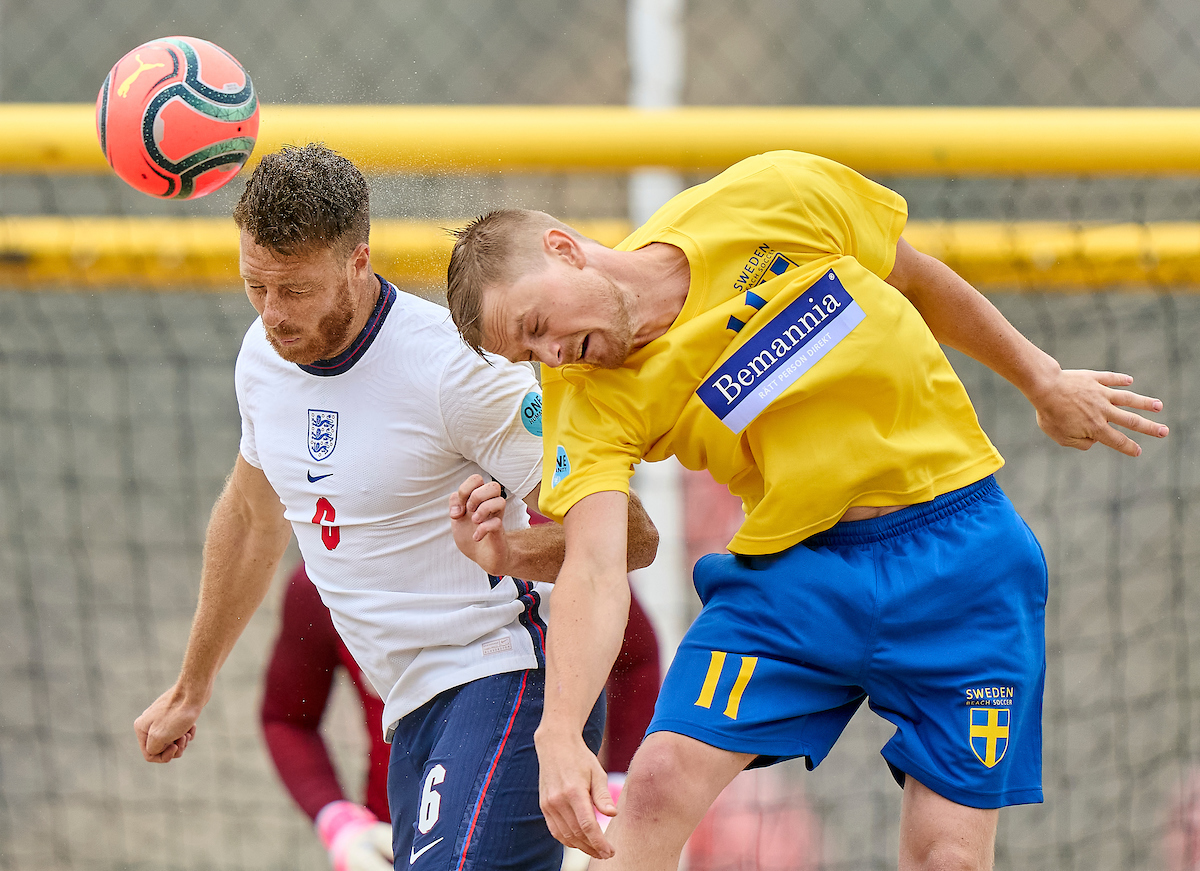 The next match in Group A though, was the closest of all, as Czech Republic took an initial 2-0 lead against Moldova, but were pulled back to 3-3 by the time the third period was over. The match went all the way to the penalty spot – where, under the new rules of the game, five penalties instead of three were taken by each team – and it was Moldova who blinked first.
Czech Republic took a point, but dropped two, which may prove crucial in the coming days of the Preliminary Round. England, however, took all three points in their welcoming of Sweden to the European beach soccer scene, thanks to two goals from defender Scott Lawson.
The Three Lions will play Estonia on Friday to see who will go top of Group B, while Sweden and Romania will battle for their first points.
Lithuania and Norway will join the fray, after having an extra day to rest on Thursday, and will take on Denmark and Moldova, who play their last games in the group stage…
Results – 17.06.2021
KAZ 5 – 6 DEN (Group C)
ROU 3 – 4 EST (Group B)
CZE 3(4) – (3)3 MDA (Group A)
SWE 0 – 2 ENG (Group B)
Fixtures – 18.06.2021
LTU v DEN (Group C)
ROU v SWE (Group B)
NOR v MDA (Group A)
ENG v EST (Group B)
Head to beachsoccer.com for full details on the FIFA Beach Soccer World Cup European Qualifier – Preliminary Round.